Jet Lag: How to Tackle this Travel Spoiler?
Jet lag is typically severe when we cover multiple time zones at once.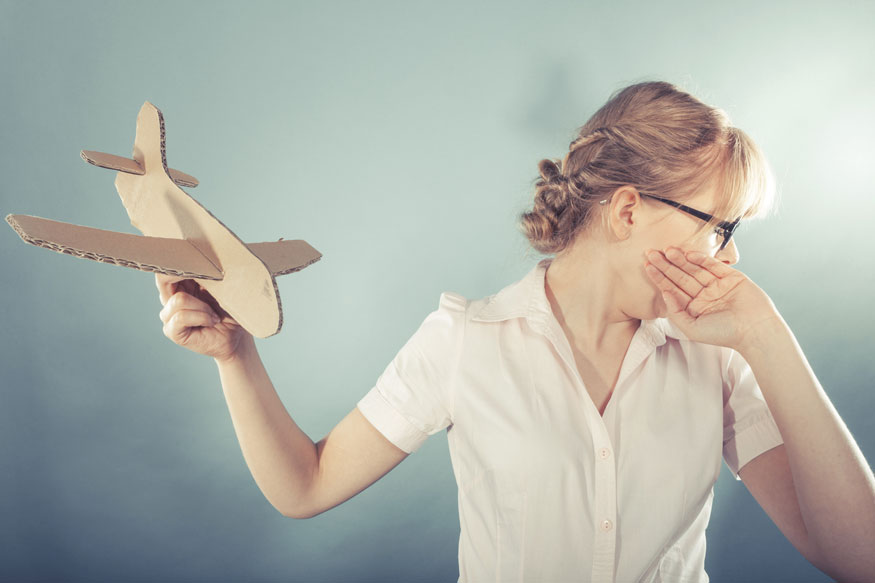 So you've arrived at your holiday or business tour destination, however despite the kick that you are traveling to another country, you are feeling anxiety, malaise, headache, confusion, difficulty to concentrate, indigestion, constipation, diarrhea and the list goes on… Welcome to arriving at the true meaning of the word 'Jetlag' or flight fatigue. Jet lag is typically severe when we cover multiple time zones at once, in few hours, which leads to circadian rhythm sleep disorder due to a disturbance in our body clock.

Whether you are traveling eastward or westwards, you are either getting into the future too quickly or getting into a delayed timezone. Whatever the case may be, it will take time for your body to adjust to the new schedule and you must prepare yourself to avert jet lag in order to enjoy your vacation or trip fully.

Here are 5 things you must do to tackle jet lag:

1. Prepare

If you are going to stay at your destination for more than a few weeks, then you must prepare yourself well in advance at your home country and let your biological clock adjust itself according to your destination's local time. Thereby, a week in advance, you can start sleeping, waking up, relieving yourself and eating as per your new destination's local time so that your circadian rhythm can get enough time to adjust and adapt.

2. Stay Fit

People who are physically strong and fit, are least affected by jet lag. Therefore, aim at eating healthy, exercising and staying fit before your vacation. Also, if you or any family member who'll be traveling along is suffering from any heart or blood pressure issues, then you must consult your doctor in advance.

3. Limit Screen-Time, Be Active

During your flight, it's better to limit screen-time and rather sleep for an hour (however don't overdo). Also, during your flight or halts, try to be as much active as you can. This will help in blood circulation across your body and keep your brain fresh.

4. Limit Alcohol & Caffeine

You must not consume (or limit the use) of alcohol or caffeinated drinks like coffee and tea during your long flight. Alcoholic and caffeinated beverages dehydrate the body and interrupt the sleep cycle. Also, avoid heavy foods.

5. Take Rest

Once you arrive at your destination, take rest. Just a catnap is not enough to tackle jet lag. You must aim at giving full rest to your body and not take too much stress for at least the first 2-3 days.
LIVE TV
indiwo_article_consumption_scroll