New Year 2018 Goals: Hot Air Ballooning in Goa
Enjoy a bird-eye view of all the festivities!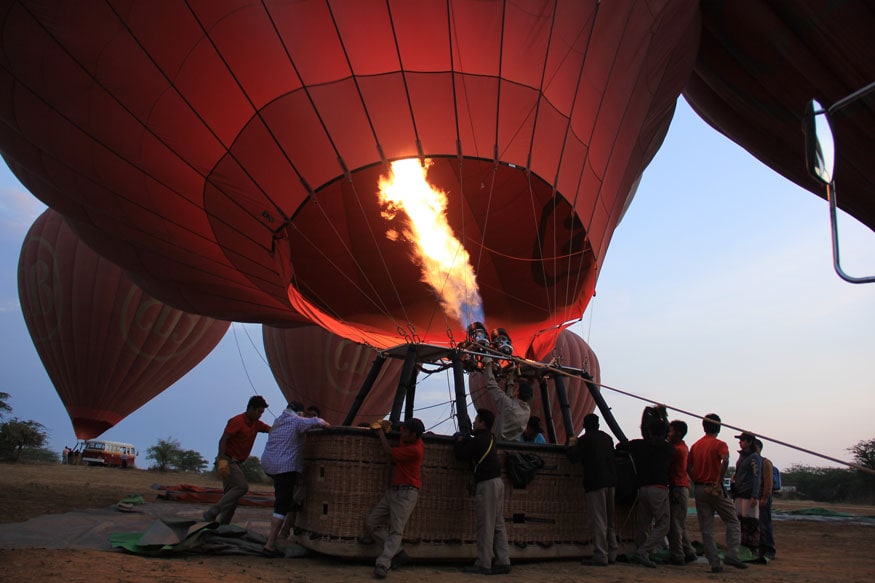 Goa – the names brings forth the image of sun, sand, and beaches. However, there's much beyond those beach parties at Goa that you can delve if you plan to visit Goa to welcome the New Year 2018; Hot Air Balloon ride being one. Planning a Goan trip with kids can be a bit tricky however with the idea of Hot Air Balloon ride, your kids will thank you for etching such beautiful memories that can be cherished a lifetime.

The Hot Balloon rides in Goa takes you 2500 feet up in the beautiful Goan sky amidst white clouds and blue-beaches down. The breathtaking bird's eye view renders a mesmerizing experience of the countryside. Hot Balloon Rides are arranged by Goa Tourism in collaboration with Tiger Balloon Safaris. Here are 5 things you must know if you are planning for Hot Air Ballooning in Goa:

1. Dawn & Dusk

The Hot Air Balloon rides are arranged in the mornings and evenings. So reach the spot as per your choice. Inflation of the Hot Balloon takes generally 15-30 Mins and you can be a part of it if you walk-in early morning at around 6 am.

2. Delays & Cancellation

Keeping safety in mind, the Hot Air Balloon rides can be delayed or canceled depending on the air flow. However, it is decided and conveyed at 6 am in the morning. Therefore, you must not keep this activity for your last day in Goa!

3. Duration

You must take out at least 2 hours for the whole experience as first 30 minutes and last 30 minutes will be spent in the process and commute while you will enjoy 60 minutes up in the air!

4. Photos

Do not forget to identify great photo ideas from Pinterest or Instagram as this is definitely a rare feat and a once in a blue moon, if not lifetime adventure. It's fun to capture other colorful balloons, surrounding yours. Also, do not forget to collect Souvenirs including a certificate signed by your pilot.

5. Clothing

Make sure you are carrying some warm clothing as it can get chilling in the mornings especially if your kids are accompanying you.

LIVE TV
indiwo_article_consumption_scroll