Tharambagadi: Explore the Indian-Danish Connect
Explore this small tranquil town in the beautiful state of Tamil Nadu.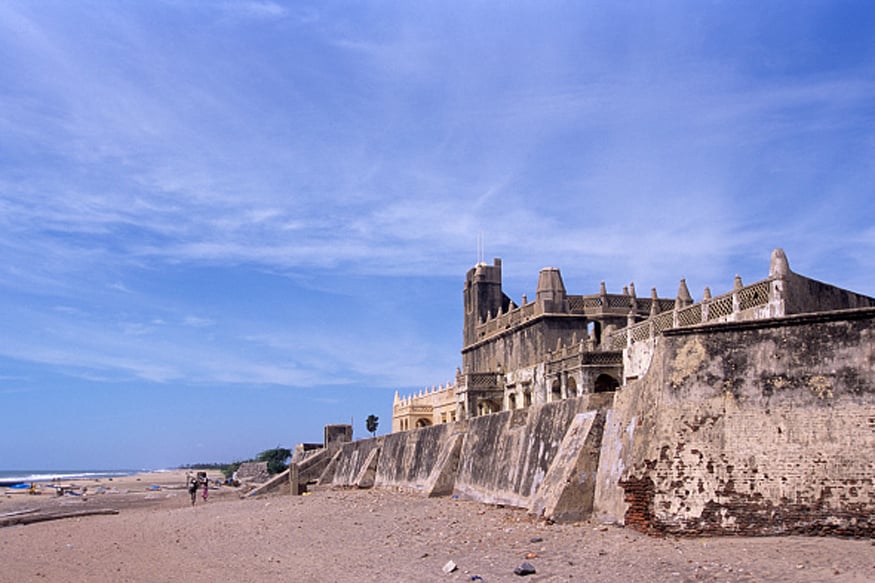 Tharangambadi (previously known as Tranquebar) is a small tranquil town in the beautiful state of Tamil Nadu. Its history dates back to 1618 when a Danish Admiral fell in love with the beautiful peaceful shores of the place and got the trading rights in furtherance of their spice trade. Later, in 1842 the rights were acquired by the British East India Company. In 2004 when the tsunami hit India and caused mass destruction Tranquebar was one of the worst affected places, so much so that one-tenth of its population was affected besides the breathtaking ancient European and Indian architectural wonders. However, despite all this Tranquebar remains a beachy haven waiting to be explored.

The best time to visit this picturesque tranquil beach town is from August to March and it also has various luxury accommodations along with a budget guest house that is managed by the Tamil Nadu Tourism.

Tranquebar is 6 hours by road from Chennai and both private and public buses run on this route. In addition, the nearest railway stations are Nagapattinam and Chidambaram and the nearest airport is Trichy which is 4 hours away from Tranquebar by road.

The place is quite a versatile destination and has something to offer to everyone. If you're a history fanatic or just a modern-day explorer, there's so much to do and you can make your way from the town gate towards the King Street followed by the Rehling's House, Van Theylingen House, Zion Church and New Jerusalem Church.

King's church is a popular destination and has a beautiful immaculate beach nearby that faces the Fort Dansborg which houses whale skeletons, fossils, ancient relics, etc. and also the Danish cemetery. Other popular places include the Masilamani Nathar Temple that dates back to 1305.

For the spiritual soul and those looking to rejuvenate their mind and soul, Tranquebar is swamped with places of worship like the Saint Hazrat Meeran Dargarh; Thirukkadaiyur; the shrine of the Basilica of Our Lady of Good Health, and Chidambaram that has temples dedicated to Natraja, the dancing deity.

For the nature lovers and solace seekers Tranquebar is a quiet paradise with exotic birds and sea gulls chirping away while you relax basking in the sun. You can also enjoy a boat ride on the Uppanar River to reach Fort Beach, an unfrequented island.

LIVE TV
indiwo_article_consumption_scroll