Time to footloose with your Web of Women
Explore the world with your girl gang!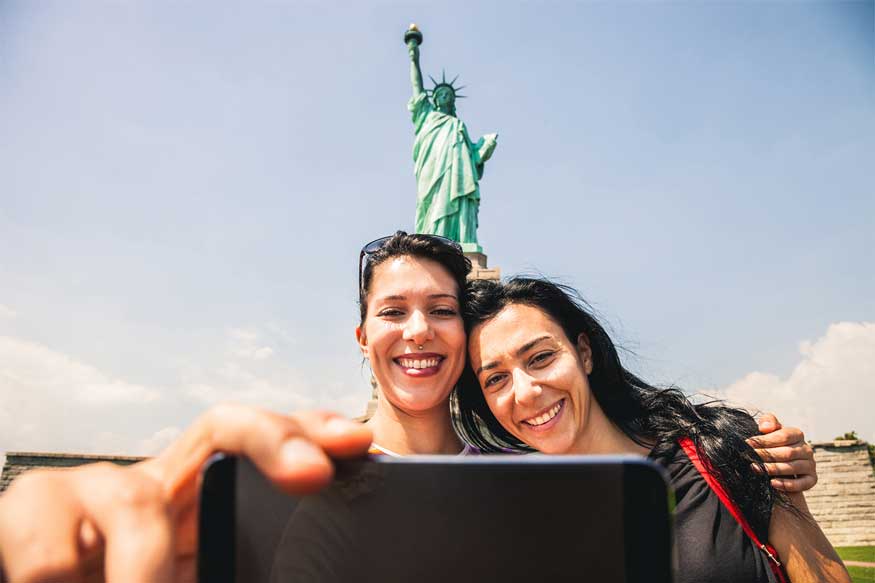 A close-knit web of women including your mother, sister, best friend, colleague, neighbor, your child bestie's mommy, can make life better, or happy. A bunch of women sitting together can never be quiet; rather their loud laughter, wows, oh my Gosh, really, wonderful, great, and other expressions fill the air that surrounds them. The gist of the story is that women make the best memories together, the ones that let them pour their hearts out and enjoy life as if no one's watching.
If this makes you go back to your childhood friends, BFFs or girl gang, then take a step ahead and let your footloose by planning a trip together. And if you need some reasons to convince them, find few here:

1. Just be Yourself

With your gang of girls you just can be yourself coz there's no one judging. You don't have to fit in that LBD, or care about your look all the time, or worry about bad breath, the next morning! Your PJs would do and so would your midnight loud laughter/cry.

2. Be a Storyteller

Everyone has a story to tell and life-size experiences to share. Tired of your Boss, worried about fine lines or that bulging belly, wondering what to do next? Just share, your girl gang has been there and can totally relate.

3. Boy-Talk

Whether it's a new kid on the block or an amazing relation you share with your man, thinking about getting out/in a relationship? The boy-talk that happens amongst girls/women can never be missed when you are with your BFFs. It's time to let your hair down and just bitch!

4. Shopping

Aha, this is an interesting bit, shopping at new places with your web of women can make you make the best buys in the whole wide world. Are we talking about negotiation skills, bargaining, the most stylish choices? Keep guessing!

5. Time

The problem with men is that they are always in a hurry, even on a family trip. They'll always be the first ones to get up and tell the gang to go back to the hotel room. Well, that's never the case when you are with your girls. Everyone enjoys sitting and chatting till the hotel staff starts staring at you or your feet tell you it's time to stop.

6. You're Safe

Lastly, you don't always need to be surrounded by men to feel safe. Plan a trip with your gang of girls and explore the world!

LIVE TV
indiwo_article_consumption_scroll