Kumkum Bhagya, Episode Update: Purab and Disha meet Abhi and Pragya
Get latest update about all your favourite TV shows.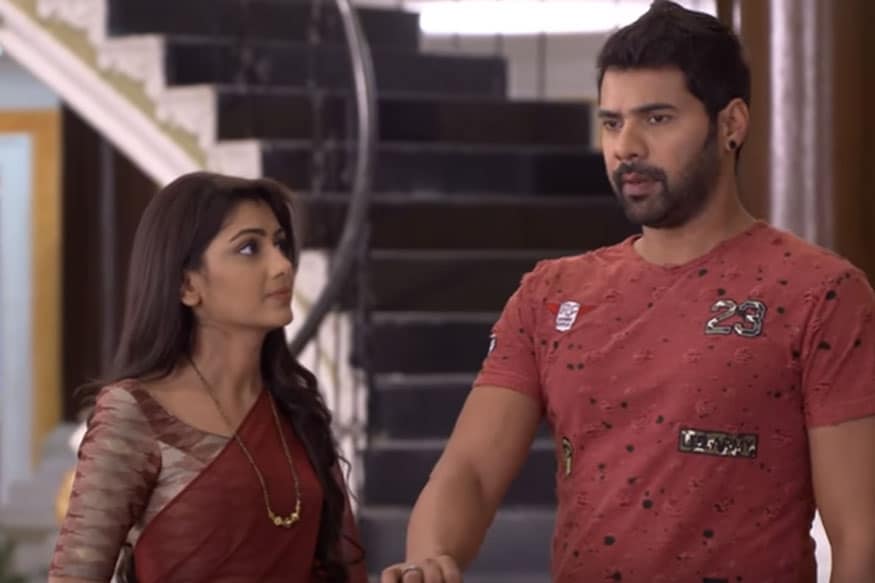 The latest episode of Kumkum Bhagya begins with Dasi saying that she feels that something is wrong. Everyone asks her but she seems to be confused and that's when she tells that Purab and Disha are not staying at their home and are living in a hotel and explains how Disha was not happy. Abhi asks them where she met them. Dasi tells that she met them on her way back from Gurudwara Sahib.

Chachaji asks Dasi that why she didn't call Purab home and Dasi says that she had insisted him but Purab asked her to not tell anyone about their visit. Alia tells Tanu that it's good that they didn't come here. Abhishek soon gets angry and Pragya tells him that he must go and speak to Purab.

Tanu adds that if Disha comes here, then there would be a lot of problem for them. And blames Munni for bringing her here. She also adds that it is Munni who is double-crossing them and that she will fail both Alia and Tanu.

Purab and Disha discuss about Dasi and Purab tells her that he won't go with Abhi even if he comes to him. Abhishek and Pragya arrive in their room and Purab behaves as if nothing has happened. Abhishek asks Disha to tell the truth. Disha tells him that when they reached home, there was fire and the whole house had burnt before the fire brigade arrived but they didn't want to disturb the family. Abhishek admits that Purab doesn't consider him his own but he is his brother and he needs to go back to his home with them. Purab says no as he doesn't want to be a burden on his family. Abhishek tells him that he made him his brother and now he's himself called him a burden. Abhishek tells him that Purab must have also considered him a burden when he used to call him for everything. Purab denies.

Purab tells him that it's not practically possible to go to his home. Abhi again asks if Purab is coming along to his house or not. Purab doesn't agree and Abhishek says that if he doesn't come then everything is over between them. Meanwhile, Dasi and Mitali argue that Purab will agree to Pragya's or Abhi's request.

Pragya tells Purab that today Abhi needs him and he is not helping. Praya tells him that someone had put a time bomb in Abhi's car this morning and he got lucky as he wasn't sitting inside the car.

Purab gets angry at Abhishek and asks why he didn't tell him. Pragya tells that police had come and told that someone has tried to kill Abhi and might attempt the murder again. Abhishek tells Purab that he didn't tell them when a fire broke at their house. Pragya tells them that this is how relationships crack when misunderstandings happen.
LIVE TV
indiwo_article_consumption_scroll