Kumkum Bhagya: Pragya Finds Alia's Secret and Gets One Last Chance To Save Abhi's Property
October 6th 2017 episode written review for you.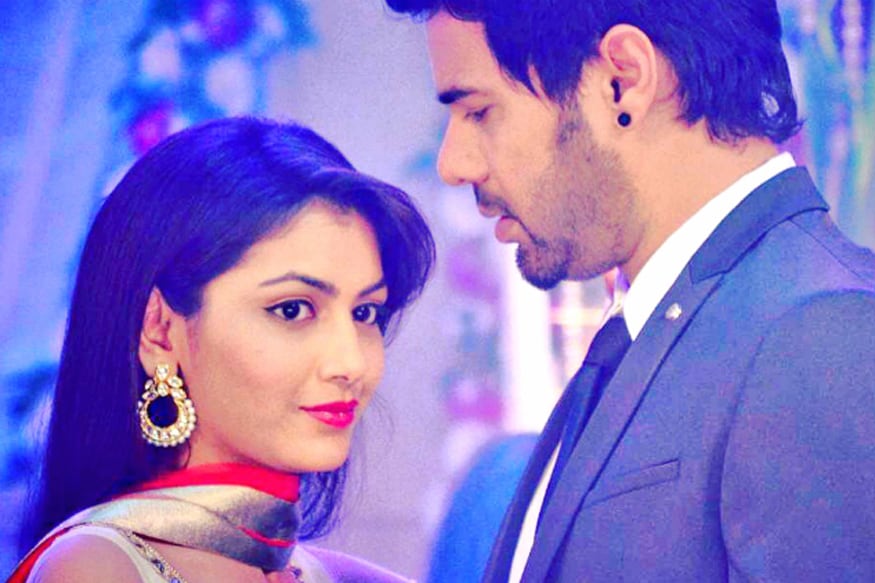 In Kumkum Bhagya's latest episode, Abhi plans to take Pragya on a date. He rushes to his room to find Pragya but receives a client's call for inaugurating a gym. The client asks Abhi if he is at the airport, Abhi apologizes and says that he completely forgot about the event. His client tells him that his flight is late by 2 hours and he can still catch up. Abhi feels sad about leaving for Bangalore than going on a date with Pragya. Abhi tells Pragya about his sudden travel plans and apologizes for not sparing time for her since long.

Pragya looks upset and starts packing his bags. Abhi feels that Pragya is upset because he could not take her out on a date. Abhi tries to cheer her up while Bol Do Na Zara plays in the background. Abhi leaves promising Pragya that he'll take her out on a date as soon as he's back from Bangalore.

Pragya feels that on one hand, Abhi was planning for a date while she was taking everything out of his hands.

Disha is seen engrossed thinking about Pragya. Purab enters their room and surprises her with a necklace. He makes her wear it however Disha behaves indifferently. Purab asks if she's not happy with this gesture. He asks if she's still worried about Pragya, he insists and then Disha tells that Pragya was crying in their room and uttered that she's committed a big mistake and the entire family has to pay for it. Disha suggests him to talk to Pragya about the issue she's facing. Purab asks her to relax and promises that he will speak to Pragya, the next morning.

Alia calls her lawyer Mr. Ashok, who tells her that she can get all the property registered under her name tomorrow. Alia and Tanu rave about their plans to avenge the family members once the property is transferred in Alia's name. Alia tells Tanu that she has not still registered the 50% property that she got signed earlier because she did not want to alert Abhi and waited till she got the full property and tomorrow she's going to register everything in her name. Tanu asks her to keep the papers under tight security as there are many enemies in this house.

Pragya listens to their conversation and finds the truth. Mitali catches her and asks what she's heard. Pragya talks her out smartly. Pragya thinks about what she can do to save Abhi's property and not miss this last chance to save her family from Alia.

LIVE TV
indiwo_article_consumption_scroll