Kundali Bhagya: Deepak Mishbehaves With Preeta And Gets Thrashed
October 9th 2017 episode written update for you.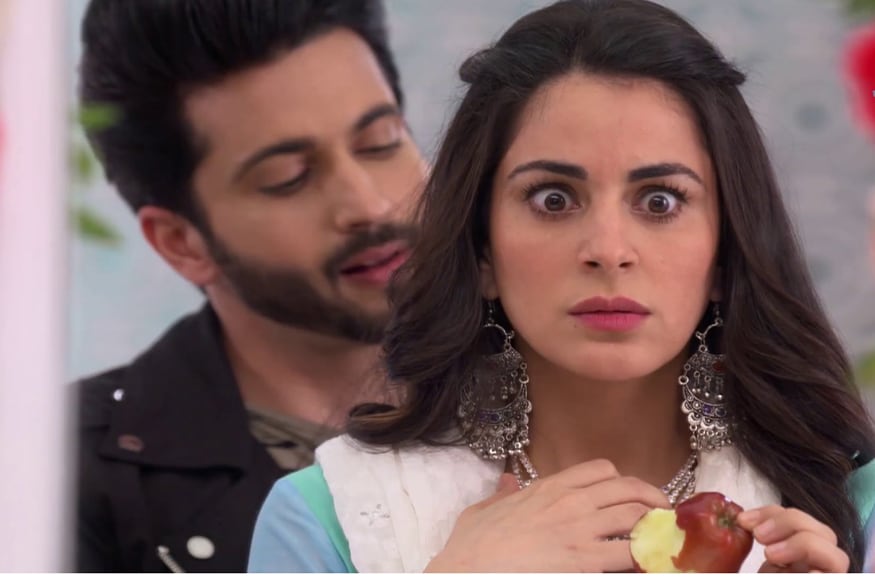 In Kundali Bhagya October 9th episode Preeta gets shocked to see Deepak at her home and questions why he has come at her place. Deepak misbehaves with Preeta and cross-questions that what she was doing outside with Karan at this time. He accuses her to be fancied by high status and money. He holds her hands tightly and misbehaves. Preeta asks him to stop but he physically assaults her.

Sarla hears Preeta's screams and comes and slaps Deepak. He insists that he will not leave Preeta and will take her along. Srishti comes and bites his hands off Preeta. Srishti tells that due to him their father had died. Preeta tells Sarla that he is a greedy man. Sarla brings a belan (rolling pin) and hits Deepak. Deepak threatens that nobody will marry her daughter. All of them push Deepak out of their home.

Sarla assures both Preeta and Srishti that she will find the best boys for her daughters and will not marry them off if she's not able to find good guys for them.

Rakhi delves why Kareena lied to the entire family and did not let Rishabh help Preeta. Rakhi asks Kareena why she dislikes Preeta so much. Kareena says that first impressions last forever and she doesn't feel a middle-class girl like Preeta is that important to be talked about at this time. Rishabh comes and tells Rakhi that Preeta and Srishti will come to their place from tomorrow. Rakhi rejoices.

Dadi and Sarla comfort Preeta and ask her to not even think about such a lowly man. All of them rejoice their time together.

Rishabh calls to know a medicine's name for dadi's aching feet, Srishti answers the call and tells him that Preeta is upset. Rishabh prods and she divulges the whole incidence. Rishabh asks her that why they didn't call him when all of this was happening. Srishti asks him not to tell Preeta that she's told him all this.

Srishti thinks aloud and Preeta hears. She scolds Srishti for unnecessarily troubling Rishabh. Rishabh calls Salil and tells him to ask Deepak to meet him at 9 am tomorrow.

LIVE TV
indiwo_article_consumption_scroll