Kundali Bhagya Episode 64: Karan and Preeta Fail to Find Mystery Man's Identity
October 6th 2017 episode update for you.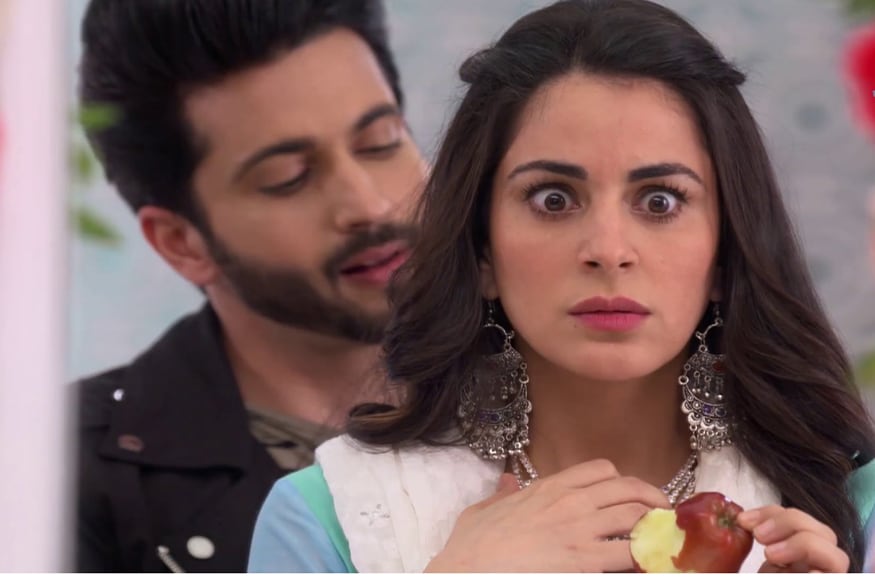 In Kundali Bhagya's latest episode Preeta sees Sherlyn and gets paranoid but Sherlyn doesn't turn and walks away hurriedly. Security guard nabs Karan and Preeta but both of them manage to escape. They share a hearty laugh after reaching a safer place.

Deepak comes to Sarla's home and tells them that he is their would-be son-in-law.

Karan catches a cold and Preeta dries his face with her dupatta while Sajda plays in the background.

Deepak tells Sarla and Dadi that there are some couple-issues between Preeta and him. And Preeta may not have told them about him because of the misunderstanding. He convinces Dadi and Sarla that Preeta likes him and they are childhood friends. Deepak tells her that Raghubir had succumbed to his illness and their engagement was canceled due to his death.

Preeta and Karan see the video clip on the phone and find Sherlyn and her Ex coming out of the room. But they are not able to see her ex's face to find his identity.

Sarla goes to the other room and cries profusely after knowing about Raghubir's death. Dadi gives her moral support and suggests Sarla to not reveal Preeta and Srishti that they've got to know about Raghuveer.

Karan comes to drop Preeta and her shirt gets stuck in the car's door. Preeta asks for Karan's help. Karan jokingly asks her to say 'baby please help me'. Preeta repeats the same while Deepak watches them from behind and fumes.
Preeta comes home and fetches a glass of water to drink, she turns and finds Deepak standing in her home. The glass drops from visibly shocked Preeta.

LIVE TV
indiwo_article_consumption_scroll