Kundali Bhagya: Rishabh Decides To Convey His Feelings To Preeta
17th October episode written update for you.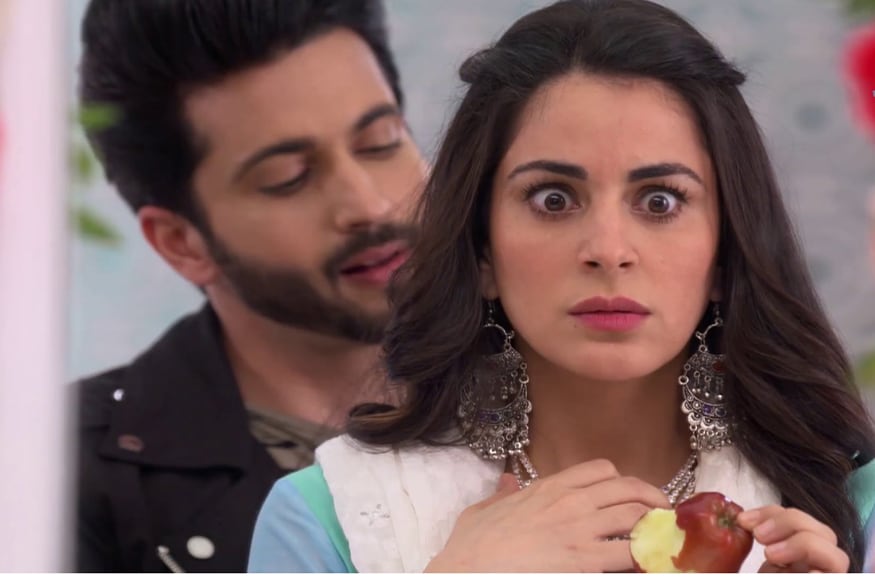 In the 17th October episode of Kundali Bhagya, Sherlyn tells her ex-husband that she doesn't want to keep the fast for Rishabh. Her ex tells her that she must keep the fast, but for him. He promises her that he will come and break the fast. She concludes the call by saying 'I Love You'. Rishabh hears her from behind. He asks her about the person whom she said 'I love you'. Hearing that, Sherlyn is left dumbfounded.

Karan convinces Sarla that he'll be present when the boy side will come to see Preeta. Preeta plans to change his mind. She acts utterly polite and sweet with him. Karan gets surprised with this sudden change of tone. Preeta then asks him to take complete rest and not come tomorrow. Karan deciphers her politeness and asks her to say sorry for her behavior during the day. Preeta apologizes for being rude to him. Karan teases Preeta and calls her out for faking good behavior.

Rishabh bluntly prods Sherlyn to tell him about the man she loves. She says that yes she loves someone… Rishabh intervenes and says that he's happy for her, but then she changes her color and says that she loves him and was recording a Karvachauth message for him on his phone. Rishabh takes her phone but doesn't check anything and returns it. Sherlyn gets a sigh of relief.

Everyone at Luthra house feels happy that Sherlyn believes in traditional rituals and is staying back for Karvachauth.
Both Preeta and Srishti think about Karan and Sameer. Both of them turn and find the each other awake. Preeta says how boys are so mean, Srishti questions if she's talking about boys generally or someone in particular.

Karan gets ready to go to Preeta's place. He questions his feelings that, is he too excited to meet her or tease her?
Rishabh gathers strength to tell Preeta, how much he loves her. He decides to convey his feelings once, and says, he is ready to accept Preeta's decision, whether she accepts or declines his love. Rishabh speeds up to meet her while Karan also gears up for Preeta's home.

Rakhi stops both of them and asks where they are going; Karan tells that he's going to Preeta's place, Rishabh feels surprised and asks him why. Karan talks him out by saying that Sarla aunty needs his help with something. Rakhi then asks Rishabh to leave every important task today as Sherlyn has kept fast for him. Karan asks Rakhi for her permission and she allows him to go.

Rishabh gets disappointed and stays back.

Sarla gets anxious while waiting for the boy side. Srishti and Sarla argue with each other when the doorbell rings. Everyone gets ready to open the door and Srishti welcomes the guest by saying 'welcome dulheraja'. They find Karan at the door and call him in, everyone laughs. Meanwhile, Janaki (being unaware that it was Karan) brings Preeta and says here's your bride, dulheraja. Janaki and Preeta are surprised to see Karan. Everyone is rendered speechless while Karan gazes at Preeta's beauty.

LIVE TV
indiwo_article_consumption_scroll