Kundali Bhagya: Sherlyn Asks Prithvi to Take His Relationship Forward with Preeta
7th Nov Episode 85 written update for you!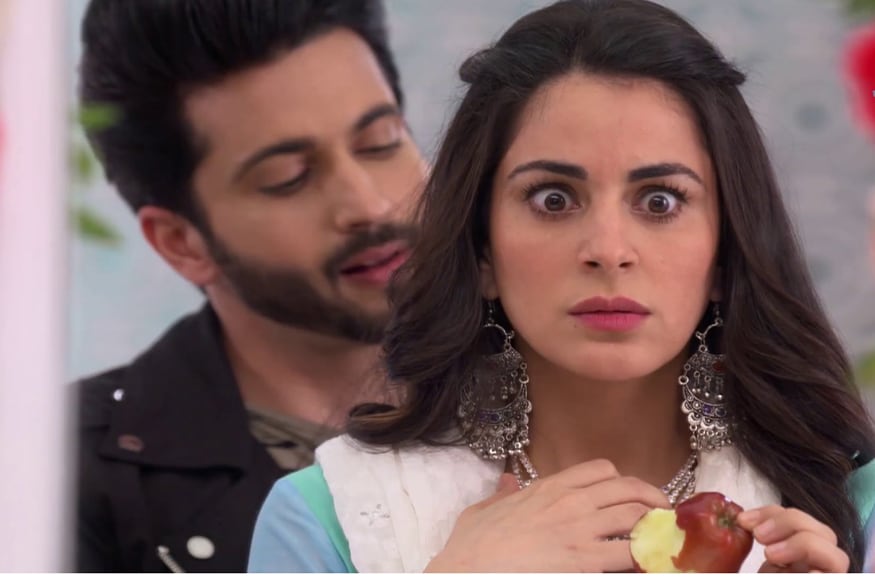 In the 7th November episode of Kundali Bhagya, Rishabh gets alert hearing a falling vase. Rishabh suspects that someone is there, Sherlyn denies. He comes forward to check but Karan and Preeta manage to hide. He then plans to call the police to ensure there's no thief in the house. Sherlyn stops him and suggests to check the home themselves first. Sherlyn deliberately throws another vase and shouts that there's a mouse.

Rishabh says that he had heard someone calling her name. She hugs Rishabh for showing so much concern for her. Rishabh feels awkward and leaves.

Preeta feels upset for not being able to gather any clue. They laugh recalling Sherlyn's boyfriend's name – Punnu, and try to figure out what could be his real name. Preeta feels sad for Rishabh that how Sherlyn befooled him while he was genuinely concerned for her injured feet.

Sherlyn asks Prithvi to come out of the washroom. He asks her to check the home first. Prithvi fumes at Sherlyn for calling Rishabh inside. Sherlyn explains how Kareena pushed them into this situation. Sherlyn tells Prithvi that there was someone hiding below the table that accidentally touched her feet, Prithvi reveals that it was none other than Karan Luthra and Preeta Arora. Sherlyn gets mad at Preeta and Prithvi calms her down by saying that Preeta will get punished for being an obstacle in their way.

Sherlyn suggests Prithvi to take his relationship forward with Preeta to confine her. Prithvi promises that he will make Preeta's life hell.

Dadi and Janaki celebrate the good news. Srishti enters and Janaki congratulates her. Srishti clarifies that there's nothing between her and Sameer. Sarla says that something might have happened that's why Rakhi confirmed that there's something cooking between them. Sarla, Janaki, and Dadi pull her leg. Preeta also joins them and says that finally, Srishti has got someone who can handle her.

Srishti asks Sarla to clear the confusion asap with Rakhi.

Sameer dreams of Srishti holding a garland in her hands, he screams and falls down from his bed. Karan sees him and asks to share who he dreamt of. Sameer tells him that he saw Srishti, and there was some confusion. He then picks Karan for roaming around with Preeta all the time. Karan says that Preeta is not his type of girl, but recalls Preeta and smiles ear to ear while Sajda plays in the background. Sameer finds him mesmerized and hides. Karan feels that Sameer must have some feelings for Srishti that's why he diverted the conversation.

Karan feels that he has to find out so much, about Sherlyn, Srishti and about Prithvi. He gets doubtful about Prithvi and feels that he is hiding something behind the veil of his goodness.

LIVE TV
indiwo_article_consumption_scroll