Taarak Mehta Ka Ooltah Chashma: Nattu Kaka and Bagha Annoy Jethalal
Nattu Kaka and Bagha take the 'Increment Bhasma'.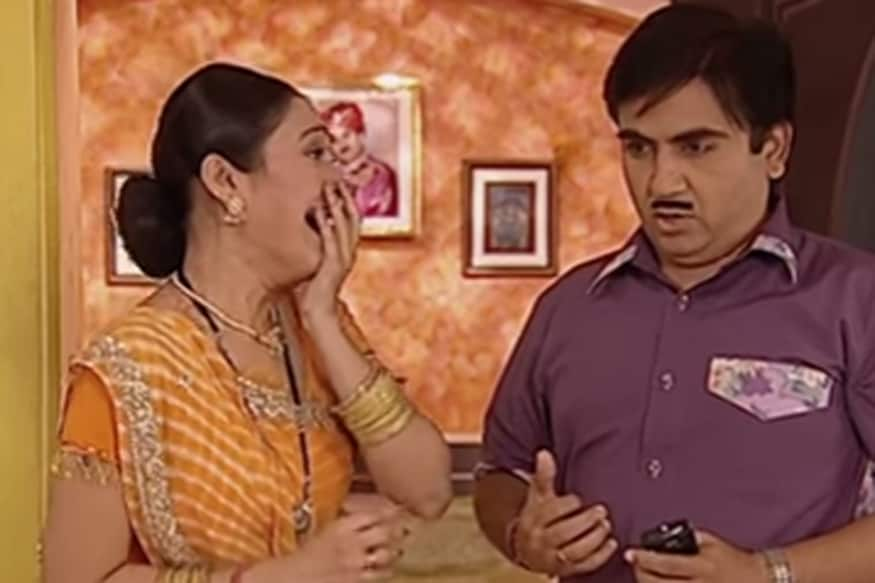 Taarak Mehta Ka Ooltah Chashma starts with Nattu Kaka and Bagha taking the 'Increment Bhasma' from Armaan. Armaan suggests them to take a little water and mix bhasma and then apply it on their boss' face to yield immediate results. Bagha gives him recharge of ₹1000 for free.

Nattu Kaka and Bagha call Jethalal and ask how much time will he take to reach the shop. Jethalal asks the reason. Nattu Kaka tells Jethalal that there've got a surprise for him.

Jethalal reaches his shop and asks about the surprise. Nattu kaka brings an aarti plate and both of them insist for taking Jethalal's aarti. Jethalal refuses for aarti, but then gives in to their repeated requests. They fool Jethalal to close his eyes. They start the aarti and then apply the black bhasma on his face. Jethalal gets astonished as well as annoyed to see his blackened face. He asks why they've done it.

Nattu kaka and Bagha tell him that this bhasma was supposed to spark good feelings so that he can give them their due increment. Jethalal says that I feel like kicking you out of the job right now, forget about the increment. Both of them tell him the deal with Armaan and Jethalal further infuriates and says that they've wasted their money and spoiled his face.

Jethalal thinks of going to the godown to clean his face but then suddenly Babita arrives with her friend. Jethalal tells her that they are playing holi. Babita's friend gets confused and asks her to leave. Jethalal scolds Nattu kaka and Bagha for their stupidity. He says that due to Chedda they must work harder rather than doing such foolish things. Both of them apologize to Jethalal.

Jethalal goes to the godown and cleans his face. Nattu kaka asks for Jethalal's permission to go and order some items that are short in supply, while Bagha asks Jethalal to sign the request for a new cheque book so he can deposit it in the bank. They suggest Jethalal to call Babita again. Jethalal calls Babita and asks her to comeback with her friend. She tells Jethalal that her friend has already purchased a mobile phone. She tells him that her friend wants to buy an LED TV soon, so they'll buy it from his shop some other day.

LIVE TV
indiwo_article_consumption_scroll