Udaan: Chakor Eats Kheer And Faints, Kamal Narayan Celebrates His Victory
14th Nov Episode 915 written update for you!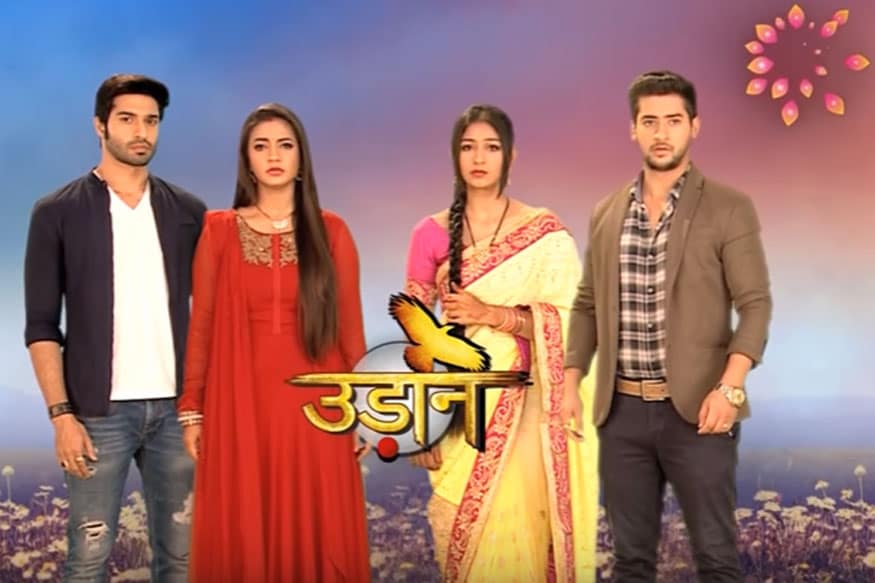 In the 14th November episode of Udaan, Kamal Narayan welcomes Suraj and Chakor and calls it Ram and Sita's return to Ayodhya. He fakes his contentment for becoming a Grandfather soon. Tejaswini meets Chakor and Suraj and tells them how much she missed them all this while.

Kamal Narayan inquires from Suraj if he had to fight with someone to bring Chakor back. Suraj tells him that he had to pay for his father's deeds and reveals about Pratap Singh's murder. Kamal Narayan hits back that being Suraj's father, he wants his betterment and if he could kill Pratap Singh, he can kill his son too.

Imli asks him to stop talking negatively as Chakor and Suraj had returned after so many days. Chakor inquires about Ranjana and Vivaan. Imli tells her that Ranjana had gone to her father's place. Kamal Narayan asks her to meet Vivaan later and first take Lord's blessings.

Kamal Narayan performs aarti and everyone feels surprised to see his elation. He reminds Tejaswini how happy he was when Suraj was born. He says that becoming a Grandfather gives even more happiness. He then apologizes to Suraj and Suraj gets emotional. He assures them that his grandson will be raised in this haveli.

Kamal Narayan asks everyone to join the feast.

Chakor again asks about Vivaan to Imli. Imli lies to her by saying that Vivaan has gone for some work to Lucknow. Chakor says that she'll scold him for not being present at this moment.

Kamal Narayan scolds Girija and asks her to get a silver bowl for Chakor. He adds poison in her kheer. He then goes to meet Suraj and offers him sweets. He asks him to be a better father than him. Suraj assures him to be the world's best dad.
Pakhi comes to pick the silver bowl, Girija tells her that it's for Chakor. Pakhi runs away and Chakor tells Girija that it was ok if she wanted it.

Girija offers Kheer to Chakor while Imli patiently watches the action. Chakor is about to eat a spoonful of kheer when Pakhi collides with Kamal Narayan. He screams at her.

Chakor faints and everyone gets shocked. Suraj says that maybe she was too tired and takes her to their room. Kamal Narayan celebrates his early win and thanks Imli for her suggestion. He eats the kheer while Imli questions if he had seen Chakor eating kheer.

LIVE TV