Udaan: Ranvijay Asks His Mother To Choose Death For Her Daughters or Daughter-in-Law
31st October Episode 905 written update for you.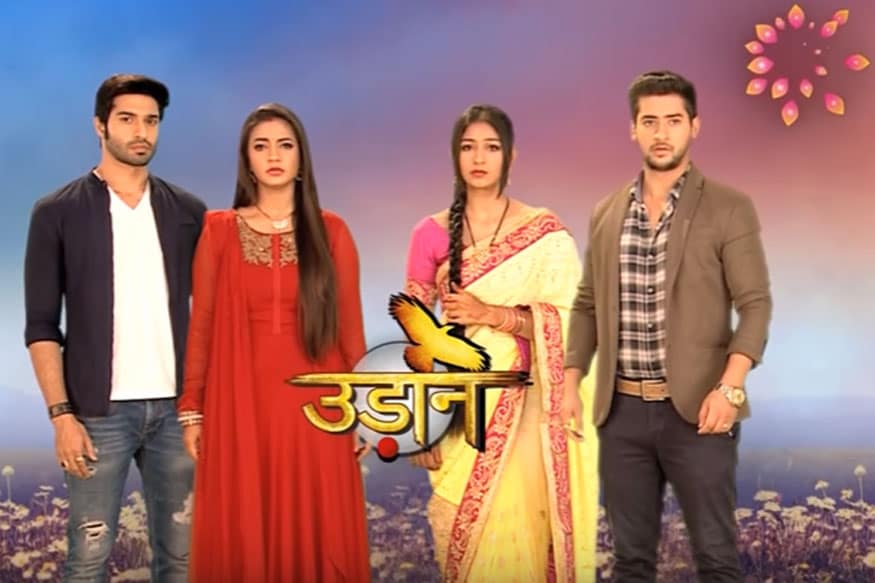 In the 31st October episode of Udaan, Preeti rebels in front of Ranvijay. He holds her neck and threatens her. Suraj films the incident and indicates Chakor not to intervene. Ranvijay breaks the music system and asks Preeti to dance. He leaves.
Chakor comforts Preeti. Suraj shows them the video and says that they've got the first proof against Ranvijay.

Imli gets suspicious that Ranjana is up to something and has tried to fool her with Pakhi's letter. She speaks to Kamal Narayan and reveals that Ranjana had killed Manohar to trap him for power and money.

Ranvijay comes downstairs and yells at his mother. She calls him a devil and he slaps her. Everyone gets shocked. Suraj keeps recording the scene. Chakor curses Ranvijay that he will burn in hell for his misdeeds and he answers back that before that he will punish everyone who even thinks of going against his will.

Suraj condemns Ranvijay for misbehaving with this mother. Chakor gets ready to be Ranvijay's target next day.
At Azaadganj, Kamal Narayan infuriates thinking how Ranjana killed his brother and fooled him. He plans to kill her but Imli stops him saying that they need to know what she knows about them.

Ranvijay discusses with Imli how everyone at his home is behaving differently with him. Imli cites Chakor as the reason behind the revolt. She alerts him to beware as Chakor might be planning something big.

Ranvijay goes to the breakfast table and finds food different from the menu. He infuriates and his mother tells him to have whatever is made. He threatens her that does she want to die soon. Preeti instigates him but then he maintains his cool and surprises everyone.

Ranjana cries with Vivaan's letter in her hands. She decides to help him out in Suraj's absence and get Imli pay for her deeds. Kamal Narayan hears her think aloud from outside.

Chakor teases Ranvijay to accept his defeat as nobody fears him anymore at this place. He fumes and asks Preeti and Kavya to do Bhai dooj rituals. Both the girls refuse and throw away the plate. Ranvijay heads towards the drawer and gets a gun.
Ranvijay threaten's his mother that he will shoot either her daughters or her would-be daughter-in-law and asks her to choose. She begs him to pardon, Suraj's phone gets off.

LIVE TV
indiwo_article_consumption_scroll