Udaan: Suraj & Chakor Finally Make it to Azaadganj
13th Nov Episode 914 written update for you!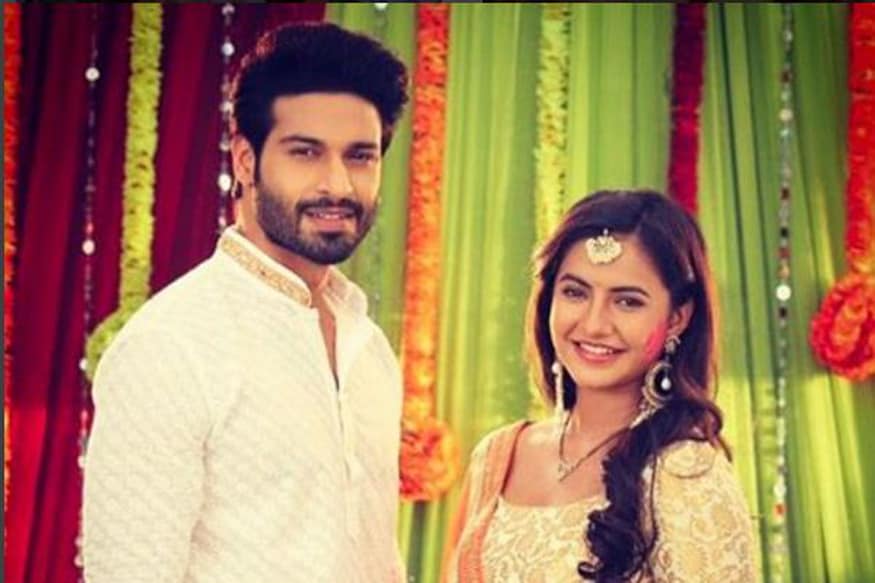 In the 13th November episode of Udaan, Suraj & Chakor finally arrive at their village and feel elated. The villagers feel glad to see them together. Bhuvan and Kasturi hug Chakor and in this reunion, tears roll down on everyone's face. A woman questions Chakor if she is pregnant. Chakor nods. She further inquires about her husband, to which Suraj abruptly says that he is her husband and the father of her child. He reveals that they did Gandharv vivah. Kasturi asks him to do a formal wedding with Chakor. Everyone agrees and Kasturi calls for a purohit.

Kamal Narayan infuriates thinking about Chakor and Suraj and feels that Chakor will rule in front of his eyes. Imli arrives and asks him to keep his emotions under control. Kamal Narayan shares his worry that Chakor and Suraj will find out that it was him who tried to kill her. Imli comforts him and tells that she's going to meet them.

Suraj and Chakor exchange garlands, he puts sindoor in her maang and makes her wear the mangalsootra while 'Taare Hain Baarati' plays in the background.

Imli tells Kamal Narayan that Chakor will never find out that they both were involved in planning an attack on her. She asks Kamal Narayan to portray that he is happy with the news of his grandchild. She says that once everything is normal in front of others, suddenly Chakor will be absconding and nobody will be suspicious of them. Kamal Narayan gives a devilish grin and Imli leaves.

Pakhi hugs and kisses Chakor and Suraj. Imli arrives. Pakhi gets scared to see her and hides behind Suraj. Imli fakes happiness and tells Chakor that she's too elated to become a Mausi, Suraj tells her that she'll be a Chachi too. Imli asks Pakhi that why is she hiding like this. Pakhi runs, Chakor and Suraj ask Imli that what's wrong with her.

Imli discusses that she's here to invite villagers for their grand welcome. Suraj and Chakor get suspicious over Kamal Narayan's welcome plans and sense that there must be something fishy. Suraj assures Chakor that he will find out the person who had thrown her in Ganga. She asks him to take things easy and not take law into his hands. They share a moment of love while Mahiya plays.

Kamal Narayan prepares for Suraj and Chakor's homecoming. He orders to cook their favorite food items and also make Kheer with extra sweetness. He looks at a bottle of poison and smiles. Imli calls him and he tells her that the Kheer is ready but this time its taste will be very different!

LIVE TV
indiwo_article_consumption_scroll