Udaan: Suraj Convinces Chakor To Provoke Ranvijay And Make Him Fall In Their Trap
30th October Episode 904 written update for you!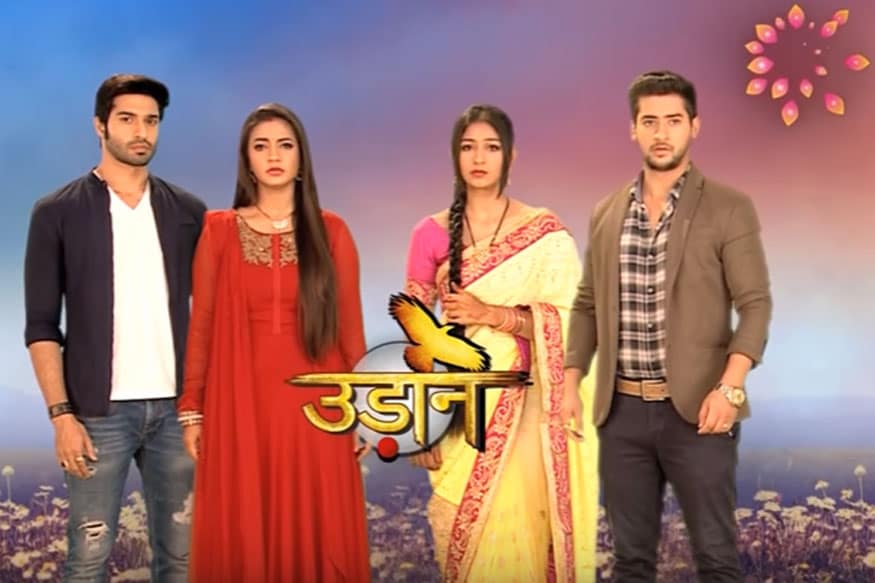 In the 30th October episode of Udaan, Suraj and Chakor decide to stay back and bring Ranvijay to justice for all his evil deeds. Ranvijay's mother and Kavya feel that's difficult to prove that he has broken laws, but Suraj and Chakor tell them that they need to expose his real behavior in front of everyone; so far people known his superficial face, not his reality.
Chakor leaves for the market so that Suraj can get time for planning.

Ranjana asks Bijli to clean Suraj and Chakor's room. Bijli finds a letter written by Vivaan and hands it to Ranjana. Imli collides with Ranjana and the letter drops. Kamal Narayan calls her and says that someone has come to meet her.

Chakor buys a Kurta for Suraj and asks him to wear it and show how it looks on him. Suraj removes his shirt in front of her and Chakor closes her eyes calling him shameless. Suraj holds her close and says there's nothing to hide between a husband and a wife, Mahiya plays. She opens the door to go out but shuts it seeing Ranvijay outside. She falls in Suraj's arms. Suraj tells her that he's chalked out a plan to trap Ranvijay.

Imli comes back in Ranjana's room and looks for the letter. She figures out that it's Pakhi's letter and leaves. Ranjana feels content how she changed Vivaan's letter and placed Pakhi's letter instead. She reads the letter in which Vivaan explains how Imli got him into Coma, he pleads to Suraj to save him from Kamal Narayan's men as he's too weak at the moment. Ranjana cries and calls her father.

Suraj plans to record Ranvijay torturing his family. Chakor says that we cannot put the family under stress just to record Ranvijay. Suraj convinces her by exemplifying how she brought Kamal Narayan in front of media and exposed him. He plans to bring Ranvijay in front of public and media in the same way.

Ranvijay's family gets ready to provoke him. Ranvijay comes to the storeroom but soon leaves to answer a call.
Ranjana goes to Kasturi and asks for Imli. She's about to say something about Imli and she comes and asks that what did she do. Ranjana stays silent and leaves saying that she had a bad dream for Imli and Vivaan.

Chakor and Preeti dance on loud music. Ranvijay comes and stops it. He asks Chakor to not encourage his sisters for all this. Preeti rebels, and argues that she will do what she likes and will not obey his rules. She turns on the music again and dances. Ranvijay stops the music. Suraj quietly records the incident.

LIVE TV