Castor Oil – Elixir of Healthy Scalp, Healthy Hair
Castor Oil is one Ayurvedic remedy that has the power to treat scalp issues with minimal effort and in less time.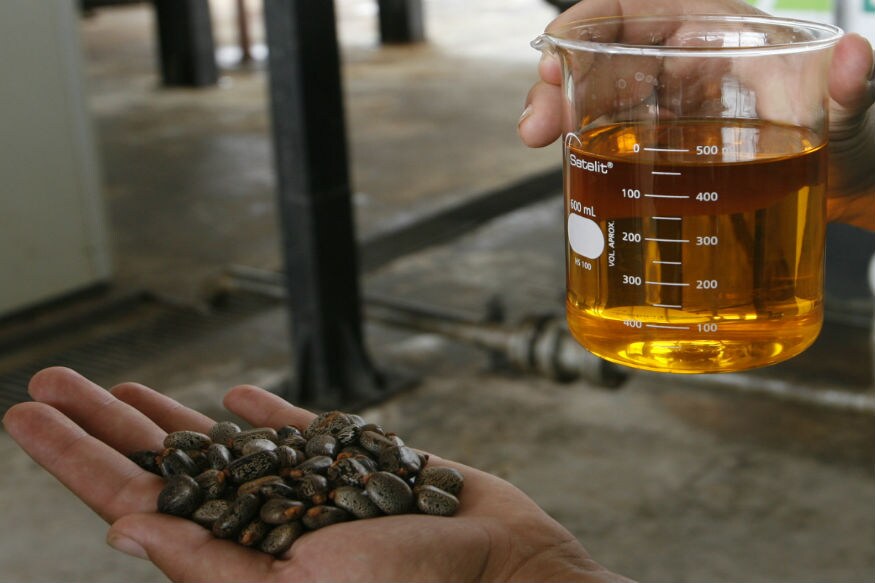 Dandruff falling from your mane is quite embarrassing. Women suffering from dry and flaky scalp often avoid new hairstyles. Hair fall and dandruff are probably the most common problems that women face, especially during their 30s. These problems may take a dire shape if not addressed in time. Castor Oil is one Ayurvedic remedy that has the power to treat scalp issues with minimal effort and in less time.

Miracle of Castor Oil

Egyptians discovered castor seeds many years ago and hence was born castor oil. Castor oil is very thick and odorless. It has many great effects ranging from treating skin infections, hair care and being used as a great laxative too.

Why Castor Oil is so Beneficial?

Castor Oil is known for its antibacterial and antifungal properties, which help treat scalp infections and dandruff when used on a regular basis. It is rich in ricinoleic acid and other Omega 9 fatty acids, which nourish and balance the PH of your scalp. Castor oil is thick and has a high penetrating capacity. Since it can penetrate easily, it has the properties of replenishing nutrients and lost minerals from the skin and hair.

Castor Oil Home Remedies:

- Mix castor oil and coconut oil in equal proportions and apply it with a cotton ball on the scalp directly. Leave it for 45 minutes at least before rinsing your hair with a mild shampoo.

- Mix castor oil, coconut oil and aloe vera gel, blend them together and apply on scalp and hair from roots to tips covering your complete mane. Leave it for 4-5 hours and rinse well with your shampoo.

How Does Castor Oil Benefit Your Hair?
- Treats dandruff
- Treats scalp infections
- Reduces itchiness
- Reduces split ends
- Thickens hair
- Natural conditioner
- Protects hair from damage
- Promotes shiny hair
- Promotes hair color
- Hair fall control
- Hair ReGrowth

How Often Should You Apply Castor Oil?

- For treating split ends – use castor oil 3-4 times in a week covering the hair tips well.
- For treating hair loss – use castor oil twice a week by gently massaging your scalp
- For frizzy or dull hair – add a drop or two of castor oil to your conditioner
- For dandruff – Warm castor oil + coconut oil + 2 drops of lemon essential oil and give yourself a nice champi massage to promote blood circulation and deep penetration of this preparation. Leave this overnight and rinse with a gentle shampoo the next morning.
LIVE TV
indiwo_article_consumption_scroll