Diwali 2017: This Diwali, Let's De-clutter With A Cause
Share the happiness with someone less fortunate.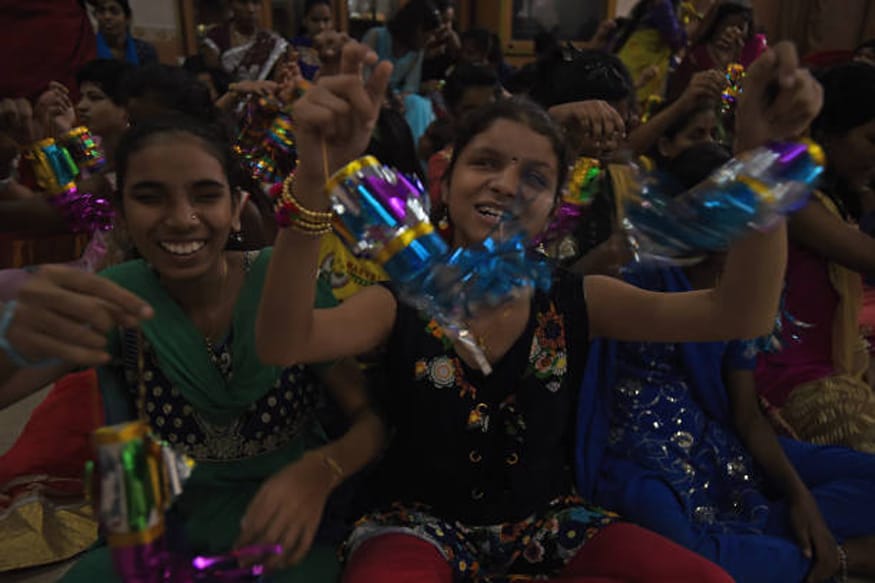 De-cluttering homes is the most important part of Diwali preparations in India. However, most of the times, we end up just cleaning our homes rather than de-cluttering. The very principle of de-cluttering is to dispose-off items that we don't use anymore to create space for new things. Contrary to that, we just change the place of things we don't use and transit them to our stores, further piling up the clutter.

Let's spread smiles to the needy, make others happy and build on our good deeds to get happiness in return. There are many people around, who have needs just like us but they don't have sources. Engage your children as well as elderly of the family, let everyone fish out what they've not used since last Diwali and have no intention to use it in the future too. You can use the items hence taken out, by donating the ones which can be used by someone. Some probable places where you can go and wish Happy Diwali to others are:

1. Orphanage

Donating in an orphanage is always satisfying. Seeing smiling faces of the kids who have lost the most important part of their life i.e. their parents, is the best deed you can do on a festival like Diwali. You can donate your kids' last year's school bags and books, toys they use no more and clothes that don't fit anymore. Just wash these items and pack them nicely before donating.

2. Old Age Homes

Old age homes are homes to those people who either lost their family, or who were left by their family. You can donate household items and indoor games which you no longer use such as a set of ludo or snake and ladder or a carom board; yarns, a blanket or storage goods which are in good condition. Clean them thoroughly, pack them and donate. You are surely in for good fortune with the blessings of the elderly.

3. NGOs

There are many NGOs who help people in disaster-hit areas. You can easily contact such organizations and donate things which are in good condition; you can donate blankets, clothing, and items of daily use.

4. Just Look Around

If you don't have a lot of stuff to donate or you are pressed for time, then just look around, you'll find enough needy people on pavements, streets and in markets. Share your happiness with them by sharing your box that will truly de-clutter with a good cause.

De-cluttering during Diwali symbolizes creating space for positive energy by removing things that are obsolete for us. Therefore, these Diwali lets pick up those boxes that we've stashed upstairs in the storeroom or in our basements and gift them to the needy. This Diwali let's De-clutter with a cause.
LIVE TV
indiwo_article_consumption_scroll