This 30 Seconds Beauty Routine can make a Big Difference in your Looks
This routine, when done religiously can surely make a big difference in the way your eyes look.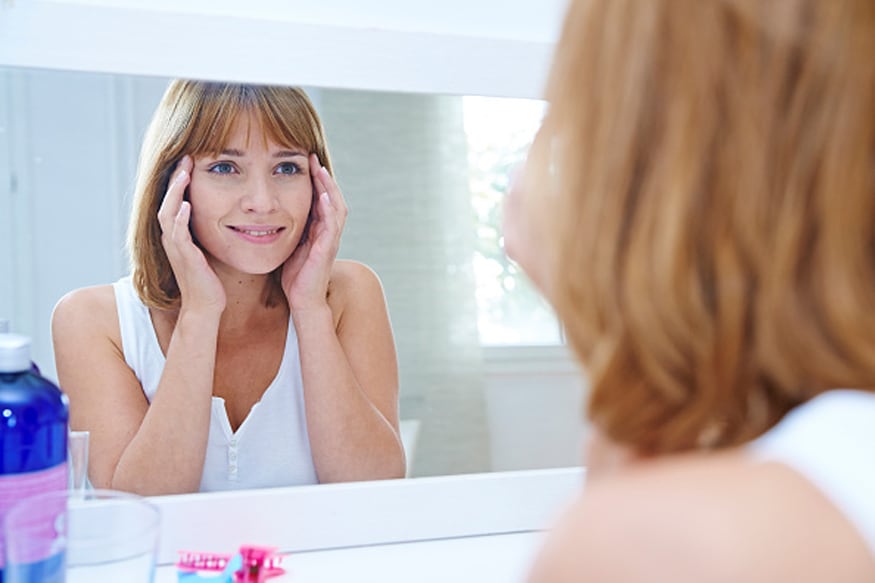 Puffy eyes and dark circles are two things that women over 30 really dread. Long hours in front of the computer screen, lack of sleep and nutritional deficiencies are some of the factors that either deepen the under-eyes or make them look puffy altogether. Though undereye gels and creams may or may not prove helpful, as per experts a 30 seconds eye massage when done religiously can surely make a big difference in the way your eyes look.

Massage, in general, activates our lymph system and boosts blood circulation. The benefits of massage are plenty, so when we massage our eyes it initiates lymph drainage from the eye bags beside providing relief to the tensed muscles.

Here's how you can get started with a 30 Seconds Eye-Massage Beauty Routine:

Step 1 - Circle your eyes with gentle taps using your index and middle fingers to boost blood circulation around your eyes.

Step 2 - Start with going outward along your eyebrows and circling your eyes inward along the top of your cheekbones, passing by the bridge of your nose.

Step 3 - Repeat three times.

Step 4 – Press the Sinus pressure points upwards (located just above the bridge of the nose, in between your eyebrows) firmly with your middle fingers for 5 seconds

Step 5 – Press inwards toward your nose just next to your Tear Ducts above the nose bridge for 5 seconds

Step 6 – Finish by gently massaging your temples with your index and middle fingers.

You can spare these 30 seconds anytime of the day. Just remember to tap around your eyes rather than rubbing your skin. Also, wash your hands thoroughly before doing the eye massage.

LIVE TV
indiwo_article_consumption_scroll