Try This Coffee Exfoliating Scrub and Mask for a Glowing Winter Skin!
Know about all beauty benefits of using coffee for skin!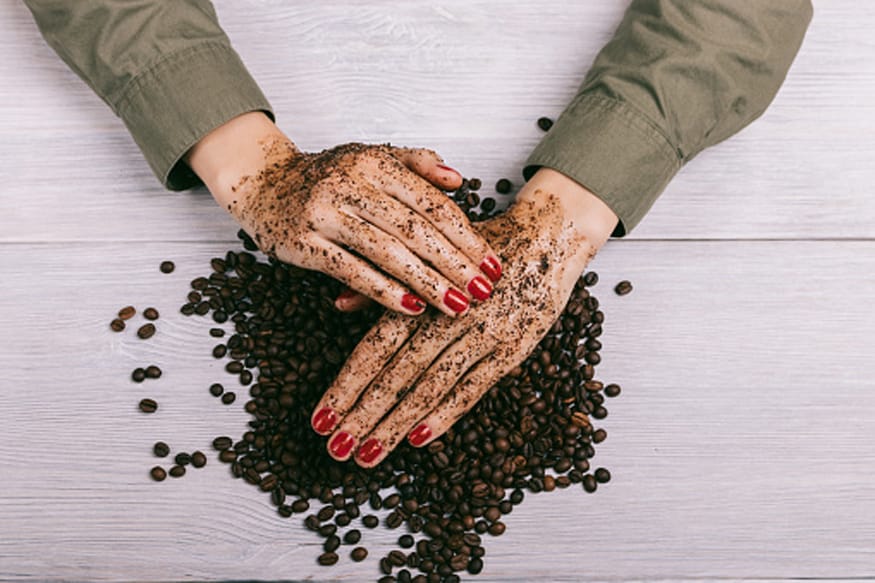 Coffee is probably the go-to drink for women to get you thriving on a winter morning, a dull afternoon or a chilling evening. A hot cup of coffee rejuvenates senses and boosts brain function. The natural antioxidants help strengthen a healthy immune system. However, did you know that coffee is as good for your skin via topical application too?

As per beauty experts, coffee is used in many cosmetics and skin treatment serums and creams. The caffeine content in coffee beans helps rejuvenate skin and has a skin brightening effect when used consistently over a period of time. What's more, the antioxidants present in coffee combat the damage done by UV rays.

However, why depend on just coffee-based skin products when you can utilize your favorite grounded coffee at the luxury of giving yourself the most potent and natural home-made wellness products. Let us show you how to make a coffee exfoliating scrub and a coffee mask.

How to make a Coffee Exfoliating Scrub?

Our skin needs frequent exfoliation to remove dead skin and bring out the natural glow. However, harsh chemicals and hard granules in ordinary face scrubs do more harm than good to our skin. That's where homemade exfoliating scrubs come to rescue.

To create a gentle and natural coffee scrub you will need:

2 Teaspoons of Almond Oil + 2 Teaspoons of Grounded Coffee

Mix the two ingredients well and gently exfoliate your face and neck in a circular motion for about 5-7 minutes, covering every nook and corner including chin and nose beds (to curb white and blackheads), sides of your lips (to nourish those developing crow's feet) and nape (for an even skin tone).

You can leave this Scrub for 5 minutes to deeply moisturize your skin and extract the goodness of coffee. Rinse with lukewarm water to see an instant glow on your face.

How to make a Coffee Face Mask?

You can create a wonderful Coffee+ Honey + Olive Oil face mask for a supple skin and to cure dark circles. Honey gives an anti-bacterial boost to your skin besides moisturizing it while Olive oil comes loaded with anti-aging antioxidants besides hydrating your skin.

To create Coffee Face Mask you will need:

5 Teaspoons of Grounded Coffee + 2 Teaspoons of Honey + 1 Teaspoon of Olive Oil

Combine these ingredients and spread across the entire face including eyes (as it will not dry and rather nourish the eyes) and neck area. Let it stay for about 30 minutes and rinse with lukewarm water. Get ready to discover supple, soft and radiant skin.

LIVE TV
indiwo_article_consumption_scroll