Why Martial Arts is More Than Just a Self-Defence Technique?
Martial arts arms your child with physical strength and self-defence too.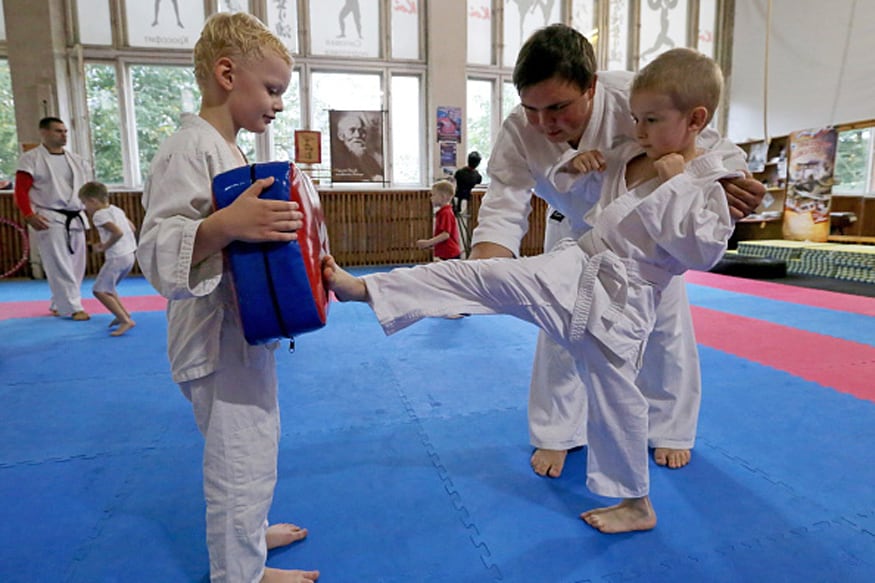 While Martial Arts is an important discipline to prepare your children for this ever-flourishing world of hurt and crime, it is more than just a self-defence technique. Martial arts arms your child with physical strength as well as a surfeit of other life lessons, let us take you through some:

1. Self-Discipline

Mastering martial arts requires a lot of self-discipline in the form of regular practice, complete focus and dedication towards this art.

2. Self-Control

Self-control is an important aspect of learning martial arts. While you are being taught how to defend yourself, you are also taught how to tackle an assault. The children have to strike a good balance between the two, ensuring that they do not end up hurting their opponent.

3. Obedience

The child has to listen attentively and follow the instructions of his coach or master. He/She learns to respect their guide and opponents alike.

4. Perseverance

Martial arts are taught in varied forms, but two things remains at the core of each – practice and perseverance. Someone with less physical strength can outshine his physically stronger opponent by mastering his strokes. Thereby, children get to learn the importance of perseverance and regular practice.

5. Mental Alertness & Mindfulness

Martial Arts imbibes mindfulness in your child as they learn to stay mentally alert at all times, trust their instinct and identify red flags better than others.

6. Overall Fitness

It takes a lot of endurance and physical strength to excel in martial arts. The entire body and brain are involved during the exercise. The children understand the value and worth of physical fitness and abstain from eating foods that deteriorate their immunity.

7. Self-Confidence

Lastly, children who learn martial arts in their elementary stage naturally grow up to be confident and self-approving individuals.

LIVE TV
indiwo_article_consumption_scroll