Indiwo
»
Work And career
»
news
1-MIN READ
3 Things Managers Must Do For New Hires
Ensure your team performs at its peak level.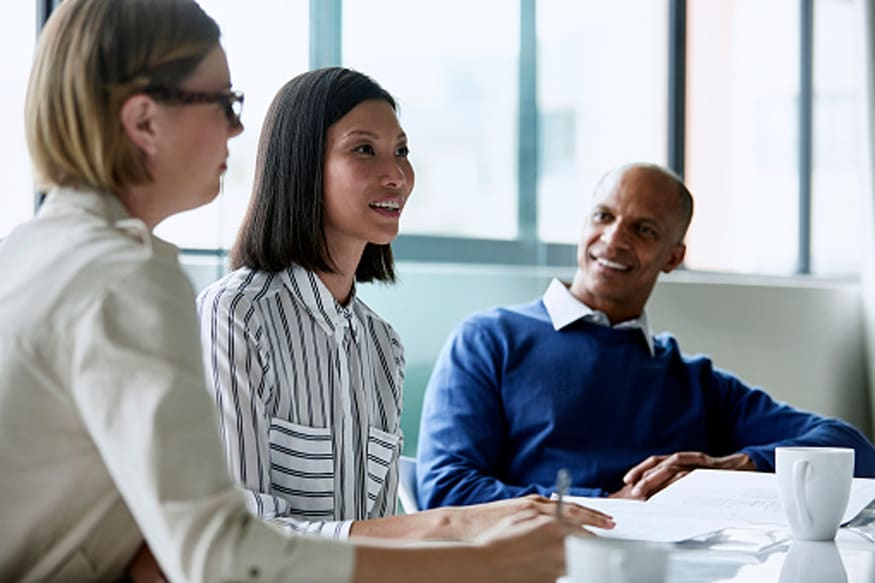 Managing a team comes with a great responsibility for not just meeting numbers at the end of the day, but also to ensure your team performs to its peak levels by staying happy and jovial through the day. While as a manager, you would have a great rapport with your current team members; it is also your duty to make the new joinees adjust well to the office and feel comfortable with your team. Here are 3 ways how you can help a new hire feel part of your team from Day 1:


1. Introduction

Introduce the newcomer with not just other team members but also make him familiar with the surroundings. Ask one or two of your team members to give him/her a guided tour of your office space and nearby areas to let them know how the office functions, what are best places around it, what is the shortest route to reach office (on time), etc.

2. Lunch Time

As a manager, ask your new joinee to accompany you for lunch. People generally hesitate to ask others for lunch on first day, take the first step and give him/her the space and opportunity to know more about you and open up, without compromising on work hours.

3. Connect

While assigning a mentor on Day 1 may not sound practical, connect your new joinee with one of the most cooperative and supportive employees who can set the pace for the newcomer. It will help the new hire to understand expectations and work strategy of the new place.

LIVE TV
indiwo_article_consumption_scroll