Interview: Nextbit CEO Tom Moss on Why Robin Would Fly in India
After weeks of delay, the Nextbit Robin, which has 100 GB of cloud storage integrated into its OS,
is finally here in India
. We talked to Nextbit CEO Tom Moss, ahead of the phone's India launch. Moss is an ex-Googler and was part of the Android team there.
Speaking at length with News18.com, Moss tells what took Nextbit so long to bring the Robin smartphone to India, the technology powering the cloud-first smartphone, and why the bandwidth and connectivity issues in India are actually no roadblocks in the way the Robin functions.
Given that the phone has been designed by Scott Croyle, who was earlier the SVP of design and user experience at HTC, Moss also discusses the elements inspired by HTC.
News18: Why did the India launch of the Nextbit Robin get delayed?
Tom Moss:
This is the first product we shipped as Nextbit. There are obviously lots of years of experience shipping phones before, but as a new company you know we have to get the processes up and running. So we took a significantly longer than we thought we would to get regulatory approval in India and just get everything set up. We were too optimistic about how long everything would take. That's why the device launch was delayed.
News18: You have integrated 100 GB of cloud storage into Android OS, but what happens once the user reaches that limit?
Moss:
We want to study and see how people use the device and what kind of usage they need in order to really never worry about running out of space. In what we have said publicly already, we have allocated at the back end about 100 GB for every user. But if we see majority of people on our network starting to creep up, then we are open to actually extending it. But what we want to do with the cloud storage is to offer a peace of mind to the users so that they never have an insufficient storage message. We want to supercharge their phone that never disappoints them. We will do whatever it takes for that. We think 100 GB is good enough for everybody. But if it isn't then we will adjust that.
News18: Do you have any plans to come up with a paid model for extending the cloud storage limit?
Moss:
Right now we don't have any plans to opt for a paid storage model. We will enforce for the most part, I believe, a 100 GB limit - beyond which we won't synchronise new data, but we will keep all the data that you have already synchronised to the cloud. Again as we see people creeping up there, we will more likely then extend it in order to make sure that everybody has the right experience on the device. We are not trying to monetise cloud. What we really want to do is to solve the problem that people have of running out of space.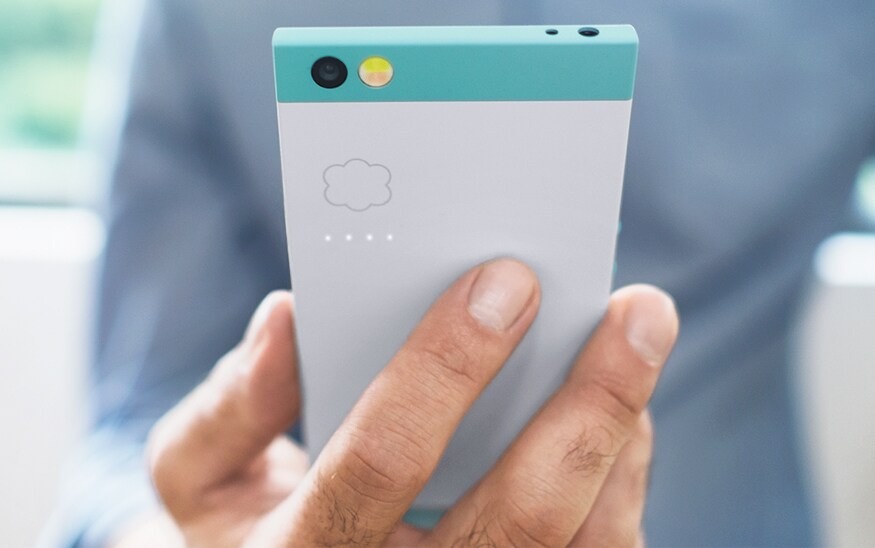 News18: Given the bandwidth and connectivity issues that we have in India, how effective Robin's approach would be in the country?
Moss:
I first want to explain how it works. Your phone does have 32 GB of local flash memory, which you use just like any other Android phone. And, by default, the settings are in such a way where we will only synchronise your data to the cloud when you are on WiFi. It's not using any data to do the backup. You can override that if you want and choose "backup over mobile data."
When your phone is about to run out of space, there a couple of things:
1. What we will do is we don't suddenly push things to the cloud. We know what we have synchronised, we know what we have already stored in the cloud, so we can just archive the local copy without using any data whatsoever. We don't send anything up that we have already sent up previously and we know the data hasn't been updated since we moved it to the cloud originally. So, we can delete the local copies of the things or downsample the pictures without having to use any data. You can be in airplane mode during this. So actually between our phone and normal Android phone, at this point, there is no difference between the data usage patterns.
2. Some people say yes, but then when we want to get it back then I need data. That's true but that's also is actually no different than a normal Android phone. If you run out of space today, you will either delete things or uninstall apps. Hopefully you save that somewhere and then if you want to look at it again, you have to download that content again or install that app again. That is exactly the same between our phone and any other phone.
But the benefit that you get there is that everything is automatically saved. That your login credentials and other things still reside on your phone so you can always continue an app exactly where you left off without losing anything and you can seamlessly access your cloud storage things like photos and videos if you want to attach it in an email or send it to social network site. You can attach the full resolution or the downsampled screen resolution at your choice. This gives you a lot more flexibility and options. Again, if you put out our phone to a normal usage pattern or just use it for six months and use any other Android phone, your data consumption has to be identical. There should be no additional data cost from using our phone.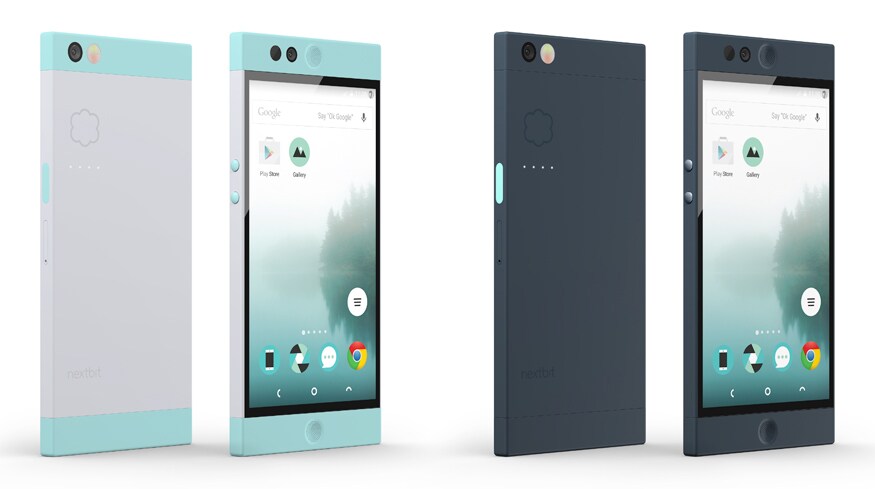 News18: But how effective do you think this model will prove to be in India?
Moss:
We are looking at people's usage patterns and we have not seen any user yet override the default backup plan. So as long as you are only backing up over WiFi, which is the default setting, there should be no fear. What we are building is really what we believe is the building block for what the future will look like.
Today, India is the hottest and fastest growing market. You had Tim Cook (Apple CEO) here last week. You know this is kind of the focus of the smartphone industry. You have 3G rolled out and is widely deployed and then now you have 4G coming out. So what we are building is something that works today. It will not actually cost you anymore in data, it will not cost you anymore in terms of usage - assuming you stay on WiFi, which again 100 per cent of users are so far. When you have a lot better access, a lot more bandwidth and better reliability and quality, then we can really do some interesting things. This is the kind of building block towards that. This is the first step. It solves the real problem. You don't have to worry about the storage space and miss the moment. And it (Robin) does so very carefully and thoughtfully understanding the today's situation.
News18: Could you explain the technology that goes behind this cloud integration with Android?
Moss:
So some of the stuff we do is simply de-duping on the back end which saves us a lot of costs in terms of our storage and also helps users. You know if you have 10 apps on your phone and we know the versions of those apps and somebody else also has those apps already. So we only need to save one copy (the actual APK) in the cloud for unlimited number of users. So we don't need to backup everybody's full apps. We are not actually moving apps to the cloud.
News18: How does the phone deal with the high-resolution photos taken with the phone?
Moss:
Let me tell you the way it works. We back up your full resolution pictures to the cloud on WiFi when you are about to run out of storage space.
So if there are bunch of pictures that you haven't looked at in a long while and we know from your patterns that you don't tend to look at or interact with those pictures that you have taken, let's say over thirty days ago, we will not remove the pictures, but will downsample them. We will decrease the resolution, but it will look great on your phone at the same time. But it won't be the full-resolution picture.
But whenever you want to, say, share that picture over social networking or attach to an email, we will actually give you options to choose from.
So, in such situations. at the time of sharing you will see a dialog on your phone popping up and saying "Do you want to share the local copy?", which is low-resolution, or "do you want us to fetch the full-resolution copy from the cloud?"
News18: Given that the Robin has been designed by Scott Croyle, who was earlier the SVP of design and user experience at HTC, what elements, do you think, in the Robin are inspired by HTC?
Moss:
I think, obviously, the dual-speaker. I first as a consumer, saw that on an HTC device. I don't know whether they were really a pioneer or not. And that's something you can also see in Robin. Beyond that, I will say HTC did have personality in their devices for a long time, they were the most design-focused OEM out there. So I think that focus on the design, the importance of it, and having warmth in the personality is a common thread.
News18: Who are you targeting this phone at?
Moss:
If you see, the founders of Nextbit have been in the industry since the very beginning since iOS and Android came into the scene. We used to be very excited back then. From 2007-2009, there was a lot of experimentation with the phone. It was actually quite fun. We would take look at every phone that was announced. It was growing. But, I believe in the past 5 years or so, it has been pretty boring. Essentially, all phones look the same or basically do the same thing. Fundamentally, in terms of how phones actually behave, nothing has changed. And so we kind of got bored with smartphones, so we wanted to make a phone that we would want - something that looks different, something that could do more.
So we are basically appealing to those, who like the phones that look a little bit different, who just don't want the phone that is not the same chamfered, metal unibody design, who want their phones to do different from other phones.
L to R: Shankar Parasaram, Nextbit India head and Tom Moss, CEO, Nexbit at the Robin India launch event in New Delhi.
News18: Given that you have come up with a phone that looks different from others, what elements do you want other smartphone companies to work on?
Moss:
I think companies should take more risks. We did a risky design to be honest. Because it is different, you don't know how people would react and it's really a hard thing to judge until it is actually out there and is in people's hands. Especially with our phone, we find that there is a certain amount of people who on seeing would assume that it looks it's going to hurt my hands or is not comfortable in my hands. But when they hold it, they find it better than what they thought.
But I still think, for other manufacturers, the lesson hopefully is that it's okay to experiment again. Nobody is doing it the way they used to do it 10 years ago. Consumers like things that are a little bit different. Try and do something a little bit different. Give your phone a little personality in every aspect - be it design, name or the UI. Or also in the way we engage with the community.
News18: Having served the industry for a long time, what do you think of Apple - one of the top smartphone companies in the world?
Moss:
I think Apple makes incredibly high-quality products, but to me as an individual, it's a little cold. I don't feel the warmth in their products. I think it would be great if the company could add a little warmth and human empathy into their products.
News18: You were part of the Android team at Google for a long time. Do you think with Android, the company is on the right track?
Moss:
I am pretty excited by Google's latest I/O where they talked about machine learning, artificial intelligence and how they can actually be used on the phones to kind of improve a lot of aspects. That is I think is Google's strength and they have really changed how you interact with devices.
But Google for the last 4-5 years can be seen a little bit by some people having a tit for tat with iOS and vice-versa. But Google, I think, is focusing on its core strength with cloud and machine learning . I guess fundamentally, core tech is what has always been Google's strength. I think they should continue paying more focus to that.
News18: Anything you would like to share from the initial days of Android?
Moss:
I think people will be surprised to learn how small the Android team was in the early days. When Android launched, it was barely a team of 100 people. So I think, it was definitely a startup within Google.
News18: How many units of the Robin are you planning to sell in India?
Moss:
We don't know what to expect from India. We are optimistic. Realistically, tens to hundreds of thousands. But we have to see how it goes in the first couple of months.