New Delhi: A relentless battle by CNN-News18 against drug abuse among children in the national capital is set to have a life-changing impact for many of these innocent souls.
As advised by a senior Supreme Court judge, who was moved by the News18 report on the prevalence of drug abuse among children in Delhi, a committee comprising Delhi High Court judges will start monitoring the action taken by the Delhi government to curb this menace on an urgent basis.
Supreme Court judge, Justice Kurian Joseph, prompted the Delhi High Court to take up the cause of drug abuse in Delhi and demand an explanation from the authorities on what he called a "lackadaisical attitude" in dealing with the problem.
Prodded by a four-page letter written by Justice Joseph, the acting chief justice of the Delhi High Court, Gita Mittal has written back saying she shall constitute a committee of HC judges "to monitor the progress/ steps taken by the Government of NCT of Delhi with regard to the compliance of directions issued in this matter, propound an action plan and urgently issue appropriate directions for a speedy action".
Justice Mittal has appreciated Justice Joseph's concerns that substance abuse among children in Delhi called for an "imperative need for a more comprehensive study, an action plan and a court-monitored implementation".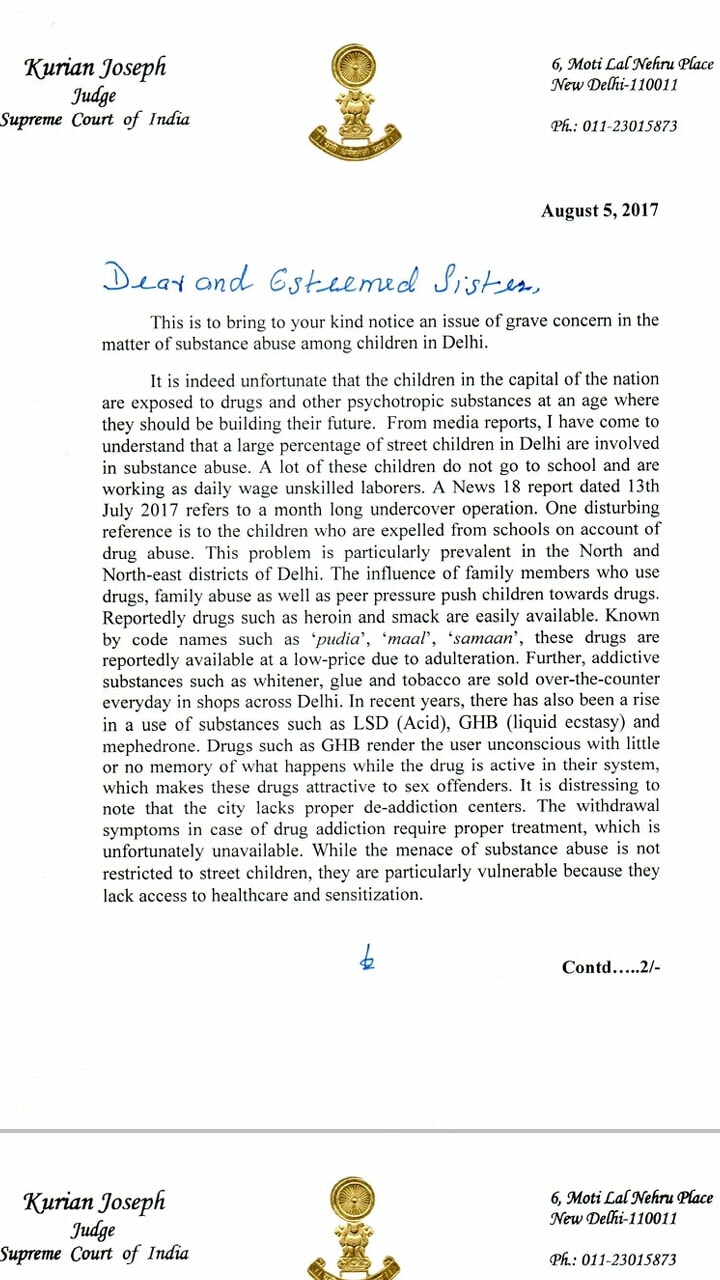 "The needful shall be done at the earliest and I shall keep you informed of the same", stated Justice Mittal's reply to the senior SC judge.
Her letter is in response to the one written by Justice Joseph a few days ago, wherein he expressed "grave concerns over substance abuse among children in Delhi".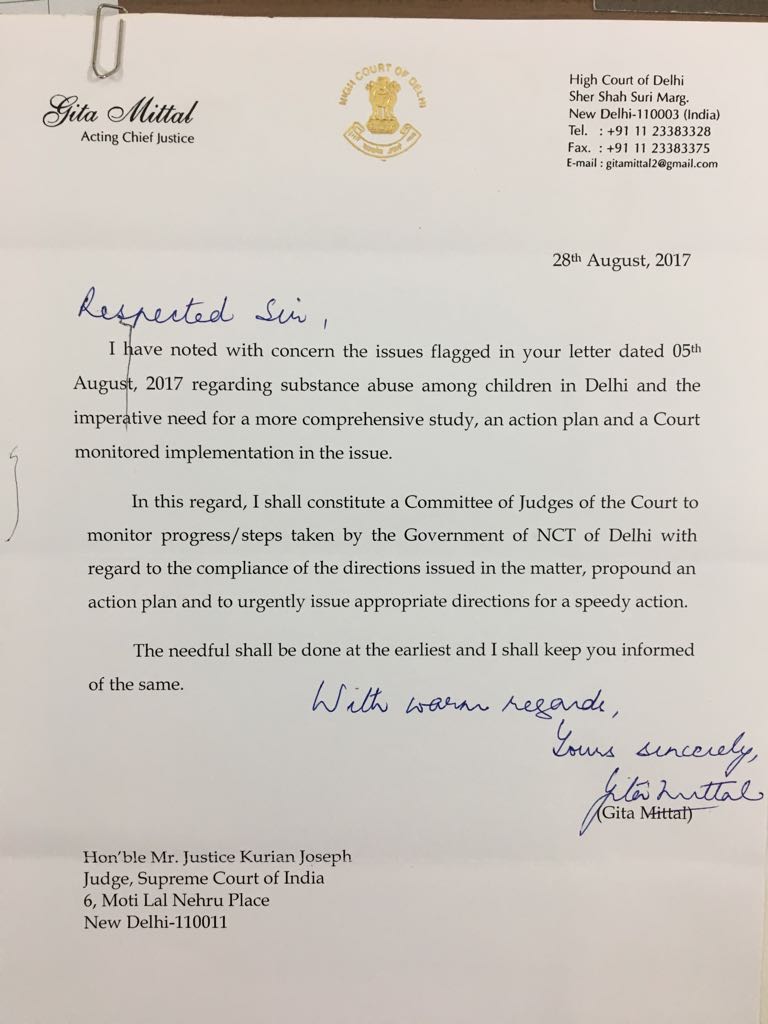 Justice Joseph called it "unfortunate" that Delhi children are exposed to drugs and slammed the "lackadaisical" attitude of authorities in dealing with drug menace.
The senior SC judge also expressed concern over the future of these drugged out children and rued the easy availability of narcotics in Delhi. He also termed it "distressing" that Delhi lacked proper de-addiction centres to help these children.