LIFESTYLE
5 Small Things That Impact Big on Your Bathroom
Small things about this space that leave a big impact!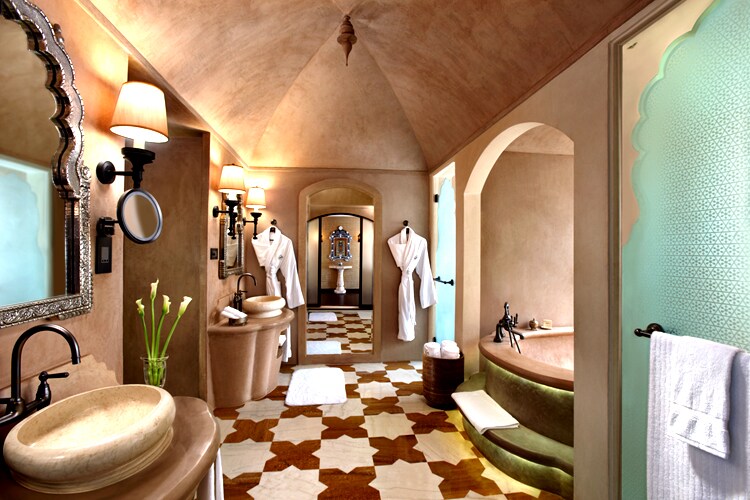 Representative Image
The Bathroom is often a neglected area however the one that you visit first thing in the morning and last before you call it a day. The thought of overhauling your washroom could make you postpone the whole exercise; however, there are small things about this space that leave a big impact without weighing much on your pocket or your precious time. Let's take a look:
1. Spa-like, Spa-size Towels
Why should the towels luxury be restricted to spas only? Invest in spa-like, spa-size towels to lend a new feel to your bathing experience; besides a fresh vibe to your bathroom.
2. Keep it Aromatic
Instead of buying bathroom air freshener every month, invest in an essential oil air-diffuser once and breathe in the fragrance that recalls the best of nature and richness. Essential oils are known to impact the olafactory organs and calm nerves. Try apple-cinnamon reed sticks air-diffuser and thank us later.
3. Plant
A little green piece of natural beauty can give you a fresh vision early morning apart from purifying the air. Try Dracaena or dragon plant, or an Aloevera to freshen up the space with minimal watering or light, or try an Orchid plant to beautify your bathroom.
4. Try Frosted Glass Film
Try beautiful frosted glass window films to cover your window panes and up your bathroom décor instantly. These are the best DIYs that can transform your bathroom in less than 10 minutes.
5. Keep it Un-Cluttered
Most importantly, keep your washroom uncluttered! Do not let old brushes, spent toothpaste tubes, empty shampoo, body wash & lotion bottles, or newspapers pile up in your happy space.
| Edited by: Shifa Khan
Read full article