7 Lip-smacking Food Items You Can't Afford To Miss During Your Stay In Amritsar
A true Punjabi food lover can never get enough of Amritsar and if you still haven't explored the food specialties of this place, allow us to take you on a food ride via Amritsar.
Amritsar can be clearly referred to the 'food hub' in North India. The authenticity and the history attached to its food and delicacies are indescribable. A true Punjabi food lover can never get enough of this place and if you still haven't explored the food specialties of this place, allow us to take you on a food ride via Amritsar.
We present to you the list of 7 unmissable Amritsari food items:
Sattpura
The name itself suggests seven layers of flour based thin coats. Its crisp flavor is its unique selling point. Stuffed with potatoes, it is served with traditional 'Punjabi Chole'.
Amritsari Kulcha
This is the "Aan, baan and shaan" of Amritsar. Is this amazing picture of tandoori kulcha enough to make you crave for it? This tandoori kulcha is served with chole and a rare combination of chopped onion in thin textured sour chutney. Its authentic taste is only available in Amritsar, though many cities claim to serve it.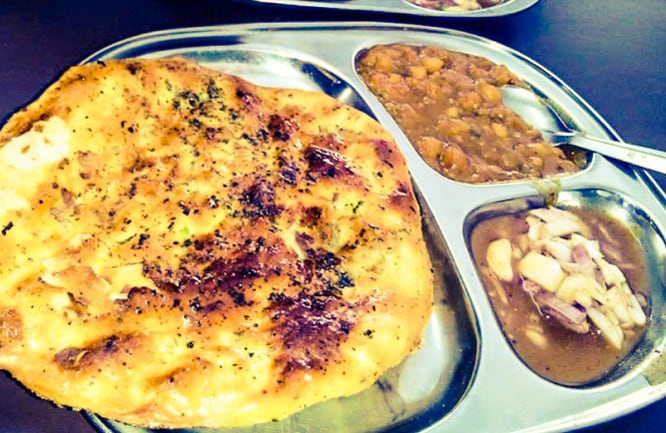 Bhijja Kulcha and Matthi Chole
They both are an ancient delicacy of Amritsar. Bhijja kulcha and Matthi chole are served with raw mango pickle and sprinkled onion. And the best part about them is the 'Imli chutney' which works as a topping on the cake.
Malai Lassi
It's a popular yoghurt-based drink, which you might have tried numerous times in your life. But, your life is incomplete if you haven't tried the' Malai lassi' of Amritsar. The reason behind its extra ordinarily taste is the very texture of it. The special curd they use, the sweetener according to the temperature of weather and the X factor 'Malai', on the top; makes Amritsari lassi stand out of the crowd.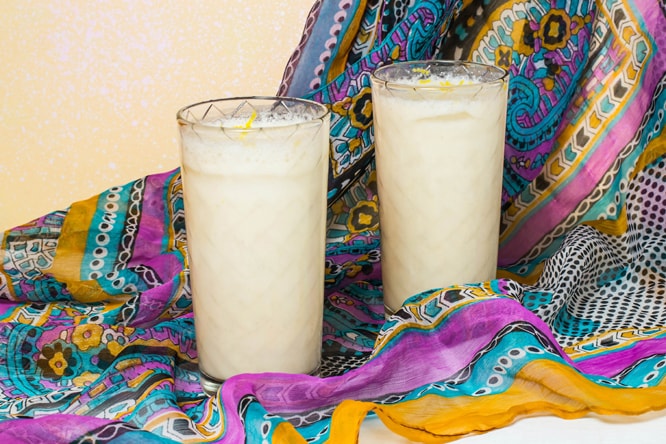 Palak Nutri
Spinach and Nutri nuggets are common household cooking materials. But, this rare combination of spinach and nutria has an unforgettable taste. It's not an age-old dish, but a debutant to Amritsar's food trail. But, believe us this combination is to die for. Try this gravy with kulcha or bhatura and you will forget the universe, for a while.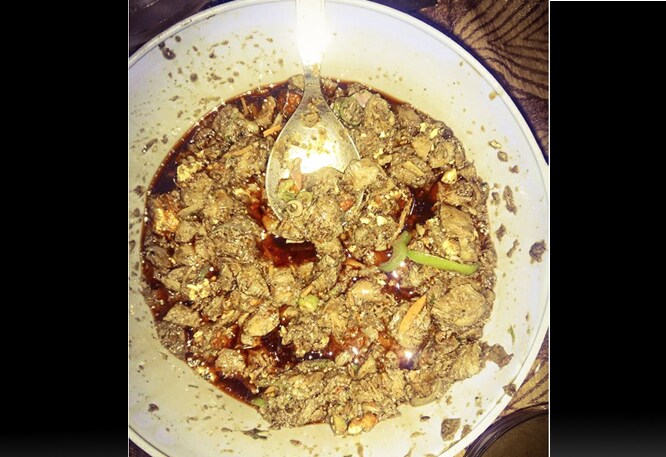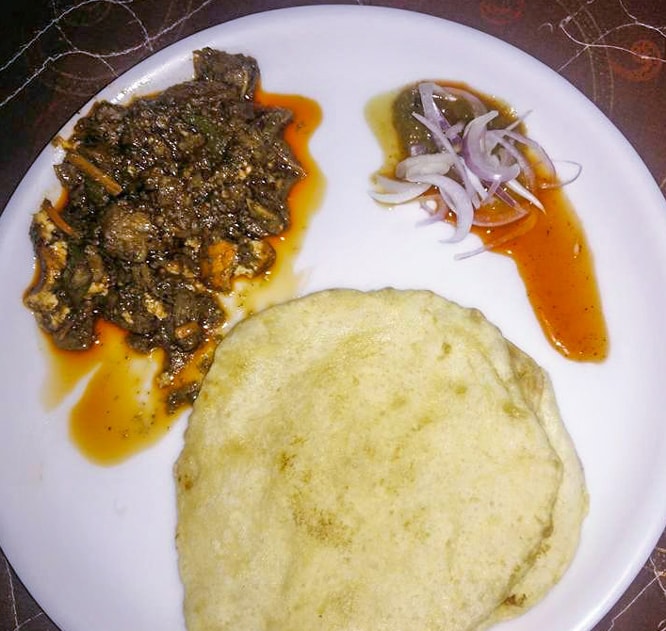 Badam Firni
This combination of sweet glittery almond flavored pudding, being served in a traditional terracotta plate is aromatic. This is a dessert of its own kind; you will never get enough of it. What makes it special is its amazing texture, which is created out of almond, condensed milk and rice.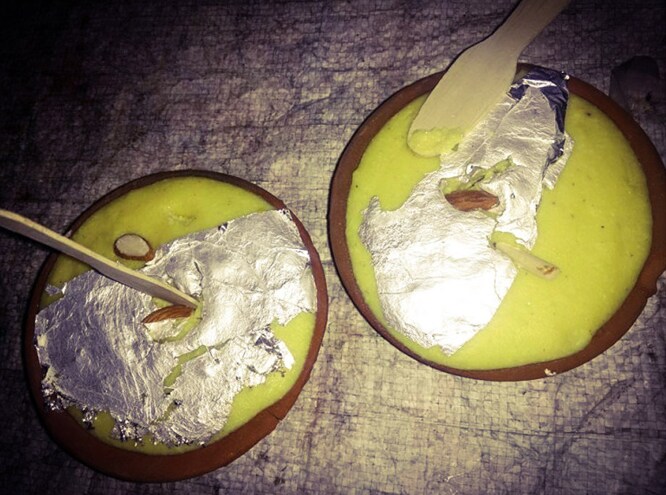 Flavored Paan
Metro cities like Delhi and Mumbai is tagged as an ultimate 'paan destination'. But, believe us, even traditionally old Banarasi paan ought to get fade out in front of Amritsari flavored paans. The experiments and the variety of paan, which Amritsar has is tremendous. 'Aam-papad paan', 'Rasmalai paan', 'Imli paan', 'Choco ball paan' and numerous more. The list is never-ending. So, break your myth of believing Delhi and other cities as an ultimate flavored paan hub and explore the new one.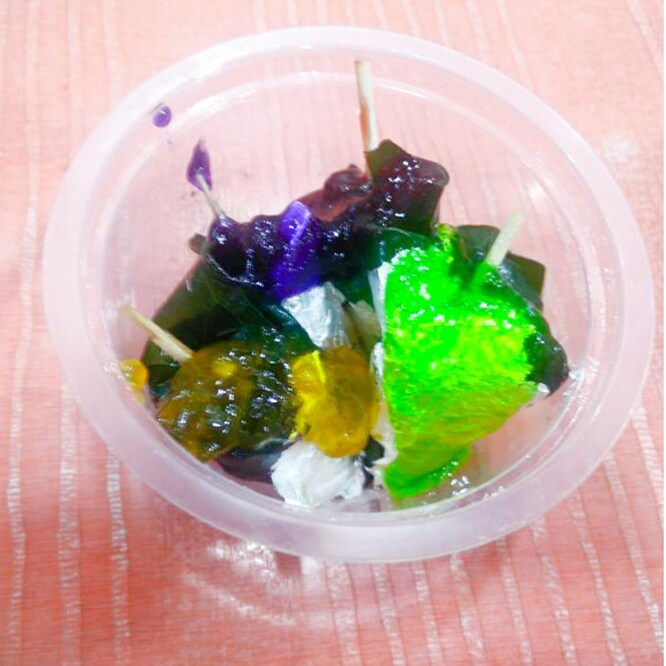 Four-flavored paan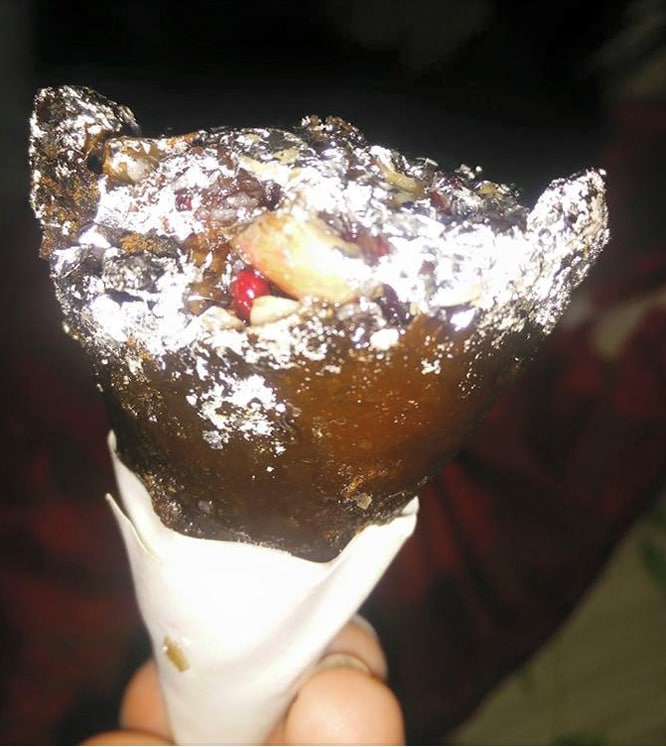 Aam papad paan
(Image Courtesy: Bhumika Sharma and Shutterstock)
Get the best of News18 delivered to your inbox - subscribe to News18 Daybreak. Follow News18.com on Twitter, Instagram, Facebook, Telegram, TikTok and on YouTube, and stay in the know with what's happening in the world around you – in real time.
Read full article