Anisha Padukone Opens Up About Sister Deepika Padukone's Battle with Depression, Says It was 'Difficult' For Her
We spoke to Deepika's sister Anisha about The Live Love Laugh Foundation (TLLF) that left an indelible impression in creating awareness and supporting mental illness, and how her sister's depression impacted the entire family.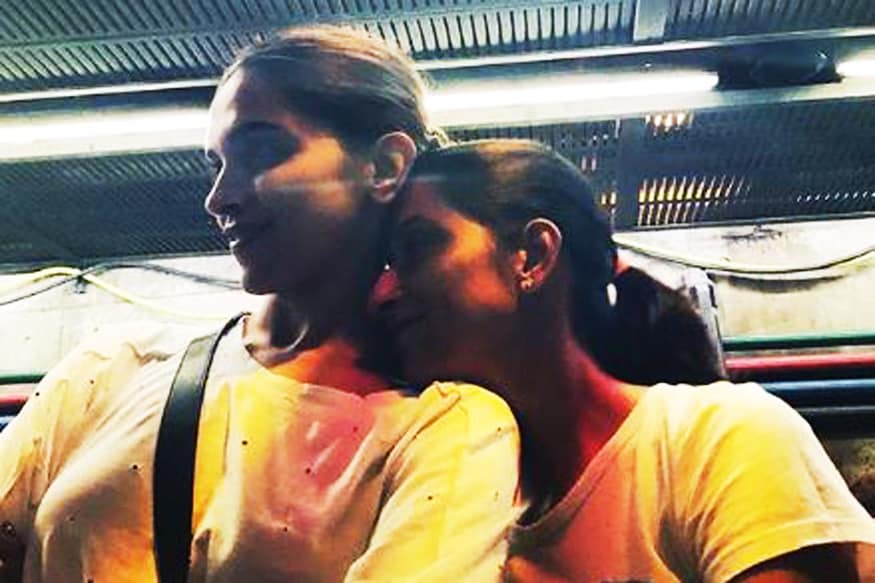 Image: Deepika/Instagram
Two popular faces - chef Anthony Bourdain and bag designer Kate Spade -- recently lost their lives to depression. Actress Deepika Padukone, who made headlines a few years back after she broke the stigma around depression while talking at length about her battle against it, had recently put up an interesting post about the ailment through her organisation The Live Love Laugh Foundation (TLLLF) on her Instagram page. We spoke to Deepika's sister Anisha (TLLLF director) about the NGO that has left an indelible impression in creating awareness and supporting mental illness, and how her sister's depression impacted the entire family. Excerpts from an interview...

Actress Deepika Padukone opening up about depression recently has motivated many people to come out in the open about the mental health issues they have been experiencing. Do you think her celebrity status has helped to commence a conversation on mental health in the country?

Absolutely. In her role as a global social influencer, she felt it was critical to share her story and thereby contribute to sparking (and sustaining) conversations on this key topic. She subsequently founded TLLLF (The Live Love Laugh Foundation) to further the cause of mental health. Almost every week I hear from individuals directly or through the Foundation that Deepika's story inspired them to share their own and eventually seek help. As a family, it is a gratifying feeling to know that indirectly you are helping save lives.

How far has The Live Love Laugh Foundation helped in carrying forward her cause? How involved is Deepika with the day to day work of the Foundation?

The Foundation has been in existence for the past 3 years. In this short span of time, I believe we have made rapid strides in the field of mental health. The acknowledgment we receive from survivors, individuals, donors and even organisations within the mental health fraternity are a testament to that. Although we have made good progress, we are fully aware that there is a long way to go. We are trying to change the way India has perceived mental health. This can only happen with time.

Deepika and each of the Trustees on our Board are very involved with the Foundation although they have other professional and personal commitments. They outline the overall goals and strategic direction for TLLLF. My role is to ensure that, working with the team, we can achieve these goals. We are a young team at the organisation. Deepika along with the Trustees provide us the right amount of guidance while also allowing us the freedom to explore our individual potential.

Being Deepika's younger sister, how did you and other family members help her cope up with depression?

Honestly, it was difficult for me as I had very little idea about mental illness and the role of a caregiver. Coping with mental illness affects both the individuals and members of their immediate family. There was not much information available where I could learn and equip myself to be of help. There were times when I felt helpless. Fortunately for us, my mother noticed something was wrong. We then approached a counsellor who is also a very close family friend and things worked out.

What do you think is the primary reason behind the stigma associated with mental illness in our country?

I believe lack of awareness plays a major role. Our societal set up where we are constantly judged also does not help. We need to become an accepting society where mental illness is treated like any other illness.

As the Director, please elaborate on some of the initiatives spearheaded by you at the Foundation?

My main role is to ensure overall execution of the vision and mission of the Foundation that is outlined by Deepika and the Board of Trustees. This includes acting as a link between the Board and the team members at the organisation. Other duties that fall under my purview are fundraising, financial and legal compliance, administrative responsibilities, partnerships and collaborations etc.

Recently, there has been a spate of depression led suicides. What do you feel about the spurt in such instances?

It is sad and unfortunate that these incidents are on the increase. I feel people all over the world should take note of the importance of mental health. We need to build more and more platforms, provide avenues and remove barriers for those affected to seek and receive help.

Any suggestion that you would like to give to today's youth on managing stress and not getting bogged down by the challenges of life...

Stress is a part of our daily lives. There is no such thing as a stress-free life. We all experience it in some form or the other. I personally feel it all comes down to management of stress levels. If not dealt with properly, it could lead to more serious issues like anxiety and depression. There are many coping mechanisms to deal with stress. It is important that we enhance our knowledge and put these into practice.


Read full article
Countdown To
Elections Results
To Assembly Elections 2018 Results