GET Stock

Quotes


As Nirav Modi Loses Sparkle, Here Are Some Stars That Made His Jewelry Shine
Not just Bollywood stars including Priyanka Chopra, Jacqueline Fernandez, Sonam Kapoor, Shraddha Kapoor, Lisa haydon among others, Nirav Modi collections have impressed and been embraced by global stars too.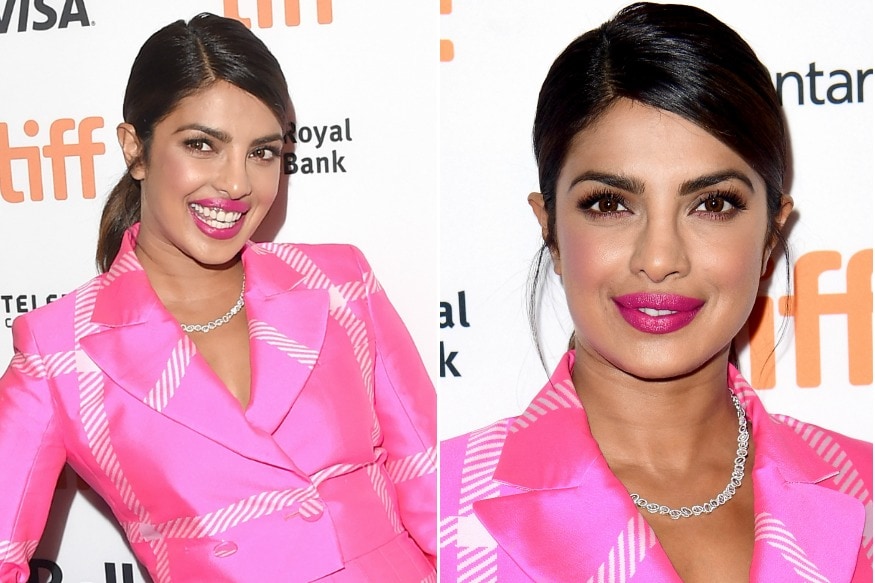 (Photo: Actress Priyanka Chopra at Toronto International Film Festival sporting Nirav Modi jewelry/Getty Images)
The CBI on Wednesday received two complaints from Punjab National Bank (PNB) against billionaire diamantaire Nirav Modi and a jewelry company alleging fraudulent transactions worth about Rs 11,400 crore, officials said today. Modi, whose jewellery creations are popular among global celebrities, may face a fresh CBI probe as the agency is looking at suitable legal action to be taken in the case. He is already being investigated by the CBI for alleged cheating and fraud involving Rs 280 crore at a PNB branch, the officials said.
However, amidst all the investigation and legal action the investigating bureau and the bank are contemplating, here's a list of celebrities who have been seen embracing Nirav Modi jewellery both on and off the red carpet.
A Nirav Modi brand ambassador for the longest time, model-turned-actress Lisa Haydon recently starred in the brand's ad campaign promoting its latest collection. From sporting constellation necklace and hoops, jasmine necklace and Majestic Mogok Ruby Suite among others, Lisa embraced several creations from the billionaire businessman's jewelry line.
Take a look.
Credit: @
NIRAV MODI
Credit: @
NIRAV MODI
Actress Priyanka Chopra is well-known for her fine taste in fashion. At an awards ceremony held in December last year, Priyanka was snapped wearing 'luminance' earrings by Nirav Modi. In fact, that was the only accessory that the star sported to complete her look for the event. Not only this, the star has on several previous occasions sported Nirav Modi jewelry. For instance, Priyanka was snapped wearing Nirav Modi dew drop earrings for a magazine photo-shoot last year. For her appearance at the Toronto International Film Festival, Priyanka was seen flaunting a celestial necklace from the jeweler's collection. In fact, much before she landed herself with a Nirav Modi ad campaign, she was seen embracing all kinds of accessories by the billionaire diamontaire.
Take a look.
Credit: @
Priyanka Chopra
Credit: @
NIRAV MODI
Credit: @
NIRAV MODI
Credit: @
NIRAV MODI
Anushka Sharma too has been seen sporting accessories by the jeweler. At the 2016 Lux Golden Rose Awards, Anushka was seen wearing Nirav Modi celestial earrings and brocade ring for her red carpet appearance.
Take a look.
Credit: @
NIRAV MODI
Bollywood stars Jacqueline Fernandez, Shraddha Kapoor, Kajol, Sonam Kapoor, Alia Bhatt, Deepika Padukone, Aishwarya Rai, and Nimrat Kaur among others too have sported accessories by the jeweller.
Take a look.
Credit: @
NIRAV MODI
Credit: @
NIRAV MODI
Credit: @
NIRAV MODI
Not just Bollywood stars, but Nirav Modi collections have impressed global stars too. From Kate Winslet, Rosie Huntington-Whiteley, Zhang Ziyi, Amy Adams, Viola Davis to Sarah Paulson and others, a plethora of international stars have been seen sporting Nirav Modi jewelry at various events.
Credit: @
NIRAV MODI
Credit: @
NIRAV MODI
Credit: @
NIRAV MODI
Credit: @
NIRAV MODI
Earlier this year, Australian actress Yvonne Strahovski was seen flaunting Nirav Modi jasmine earrings and embrace ring at the Screen Actors Guild Awards red carpet.
Take a look.
Credit: @
Yvonne Strahovski
At the 75th Golden Globes Awards held earlier this year, American actress and model Dakota Johnson was snapped wearing Nirav Modi luminance cascade earrings and embrace bangles.
Take a look.
Credit: @
NIRAV MODI
American actress, singer and model Taraji P Henson has embraced Nirav Modi creations on several different events. During her recent appearance at the red carpet of a prestigious awards ceremony, Henson was snapped wearing a dazzling luminance necklace, courtesy Nirav Modi. In fact, according to Nirav Modi's Instagram handle, this particular design/moment was honoured with the Best Red Carpet Moment of the Year award at the Town & Country's first-ever Jewelry Awards.
Take a look.
Credit: @
NIRAV MODI
Chinese actress Liu Shi Shi sported a radiant Nirav Modi Mughal choker and ear studs and pear celestial solitaire ring at the premiere of her film, The Liquidator, in Beijing, last year.
Credit: @
😘刘诗诗😍劉詩詩😁 Cecilia😳最新图片
(With inputs from PTI)
Also Watch
| Edited by: Mugdha Kapoor Safaya
Read full article