Avoid Dark and Heavy Linen Carpets In Small House
Avoid accessorising small spaces needlessly!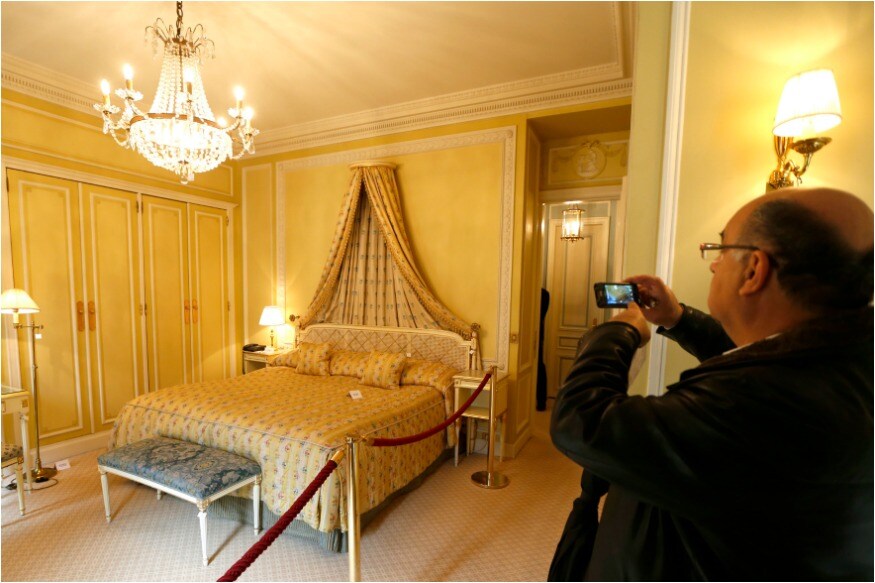 (Photo: reuters/Image for representation)
Keep dark and bulky furniture, drapes, linen and carpets away from a small house. Make it look wider by buying smart multi-purpose furniture, suggest experts.
Sonam Gupta, Design Head of Tangerine, and Neerav Jain, Founder and CEO at Cityfurnish, have listed ways to make your abode look bigger:
* Try placing minimum furniture with a compact look. Vacant space looks structured, hence avoid accessorising it needlessly.
* In bed sheets, bedspreads and curtains, opt for lighter hues with tiny floral prints and motifs to create an illusion of wider space. Dark shades, heavy patterns and bulky drapes will clog the room and create a feeling of suffocation.
* Keep the wall colours in soft tints and choose a cool colour palette for all the soft furnishings. At one look, all the colours incorporated should blend in.
* Avoid heavy carpets and replace them with squashy, pallid rugs and runners for an elegant look.
* In a smaller bedroom, do not fill the bed with every accessory. If you are using comforters and duvets, pair them with two pillows and avoid other added cushions.
* In the living room, make a floor seating with a comfortable futon mattress and beautify it with throw cushions and tube pillows.
* Instead of overcrowding small spaces with massive furniture or space consuming decorative, focus on space-saving statement furniture and tables.
* Invest in sturdy and smart wall-mounted racks for all your fancy belongings without consuming the floor space leaving the room spacious.
* Placing a sofa in an already space-crunched room can make the interior look more cluttered and old school. A bold pattern can establish a centre point in an oddly shaped area thus making it more enticing. Installing compact chairs with quirky designs will give a bohemian look to your abode.
| Edited by: Shifa Khan
Read full article