Bigg Boss 11' Vikas Gupta Tracked Down By Fan Girls in Bangkok; Watch Video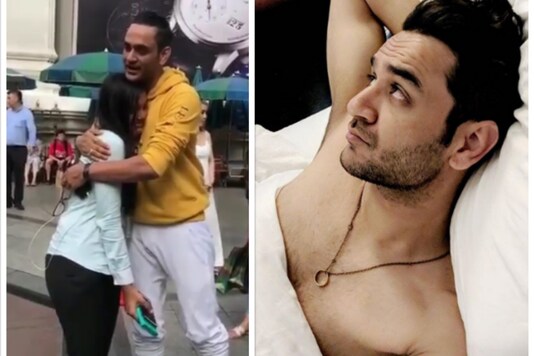 Image: Instagram/ Lostboyjourney
Finding the 'lost boy'!
Last Updated: June 26, 2018, 09:09 IST
Edited by: Shifa Khan
FOLLOW US ON:
In Bigg Boss 11, Vikas Gupta fought with the conviction of a man on a mission. By the end of the show, he has become as big a celebrity as the winner Shilpa Shinde or the first runner-up Hina Khan.
Vikas was in Bangkok attending the star-studded NEXA IIFA awards. After the big event, He was travelling and shooting in different parts of Bangkok and was actively sharing his 'lost boy' journey on his Instagram handle. Two fan girls tracked him through his Instagram stories and had an emotional breakdown on finding him! The girls couldn't stop but bear-hugged their favourite Bigg Boss contestant. Vikas looked shocked for a moment as they hugged him in excitement. It only took a moment for him to realise the love and commitment of the two and exclaimed in delight. He reached out to comfort and hug his exhilarated fans and took to Instagram thanking everyone who made him a big name. Here's the adorable post of him mingling with the two:
Isn't that so comforting?
A few days back, Bigg Boss contestant, Priyank took to his Instagram account to share a post in which Vikas Gupta is seen practicing some boxing moves. In the said post, the former is seen lauding the latter for the efforts that he has been putting in. Vikas is still on a weight loss journey and is showing tremendous progress in becoming a fitter and better version of him.
Next Story