Municipal Corporations

9/10

TRS

8

INC

0

BJP

1

AIMIM

0

OTH

0
MUNICIPALITIES

114/120

TRS

96

INC

9

BJP

3

AIMIM

2

OTH

4
Refresh Data
Chanel's Haute Couture Designer Karl Lagerfeld Passes Away at 85
Karl Lagerfeld, Chanel's creative director and the haute-couture's designer has died at the age of 85. Earlier in January, Karl missed two of Chanel's shows in Paris which raised speculations about his health.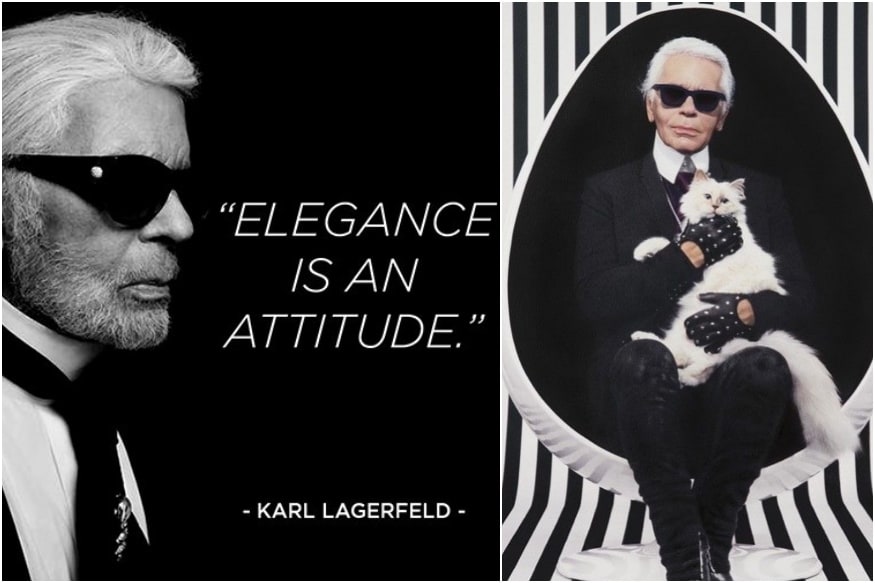 Karl Lagerfeld
Karl Lagerfeld, Chanel's creative director and one of the most sought after designers in the world, has died at the age of 85. Earlier in January, Karl missed Chanel's Haute Couture spring/summer 2019 show in Paris which raised speculations about his health.
Lagerfeld died on Tuesday after being rushed to a hospital in Neuilly-sur-Seine just outside Paris the night before.
The fashion giant began his career at Pierre Balmain (France) in 1955 and moved to Fendi (Italy) in 1965. He joined Chanel in 1983 and worked at the German fashion house for 36 years. He also started his own eponymous label Karl Lagerfeld in 1984 without hampering his collaborations with Fendi and Chanel.
Inspiring, intriguing and sometimes provocative: "Karlism" quotes invite you to see the world through the designer's eyes. #AccordingtoKarl pic.twitter.com/xkXdRPgqh0

— KARL LAGERFELD (@KarlLagerfeld) January 29, 2019
He usually made appearances in his personalised black outfits, a pair of black glasses and his tread mark hair tied in a ponytail. He was a complete trendsetter in the '80s.
Lagerfeld became his own best creation #karllagerfeld #RIP pic.twitter.com/xNfMFKP3TZ

— Martín Bianchi Tasso (@martinbianchi) February 19, 2019
#FendiSS19 tears off the polite and polished luxury surface to offer something new, real, and highly sophisticated.Discover more: https://t.co/Hsjr4OgmDwPhotographer: #KarlLagerfeldStylist: @chaossocialclub Models: @KaiaGerber, @anok_yai and Adut Akech pic.twitter.com/1MvTPDHgrS

— Fendi (@Fendi) February 18, 2019
His absence will be felt deeply as the Milan Fashion Week and Paris Fashion Week is all set to begin where Fendi will present the Label's autumn/winter 2019 collections.
"We have lost a creative genius who helped to make Paris the fashion capital of the world and Fendi one of the most innovative Italian houses," LVMH chairman and chief executive Bernard Arnault said in a statement.
"We owe him a great deal: his taste and talent were the most exceptional I have ever known."
A true craftsman who combined artistic instinct, business acumen and commensurate ego, Lagerfeld was known for his strikingly visual fashion show displays and extravagant outfits.
Born in Hamburg in 1933, Lagerfeld made his debut with designer Pierre Balmain as an apprentice before moving on to Patou and Chloe and then Italian brand Fendi. He gained a rock-star status after he joined Chanel in 1983.
He earned the nicknames "Kaiser Karl" and "Fashion Meister".
"We are deeply saddened to learn the news of Karl Lagerfeld's passing today. His unrivalled contribution to the fashion industry changed the way women dress and perceive fashion," Caroline Rush, chief executive of the British Fashion Council said in a statement.
Tributes from celebrities, designers and models like Victoria Beckham, Donatella Versace, Alexa Chung, Diane Kruger, Manish Malhotra among others have started to pour in across all social media platforms.
The end of an era... 19th February 2019 #monsieur #chanel #karllagerfeld #legendary #restinpeace pic.twitter.com/xlZgKxwSrf

— Manish Malhotra (@ManishMalhotra) February 19, 2019
Fashion world loses one of its most influential designer. Thanks for the talent. RIP #KarlLagerfeld pic.twitter.com/d52MSMBlcl

— Antonio Banderas (@antoniobanderas) February 19, 2019
The end of an era! RIP Karl Lagerfeld #KarlLagerfeld pic.twitter.com/gU6emIyL28

— Iman Abdulmajid (@The_Real_IMAN) February 19, 2019
"To design is to breathe, so if I can't breathe I'm in trouble" RIP @KarlLagerfeld #karlargerfeld 😥

— henry holland (@henryholland) February 19, 2019
"Fashion and culture have lost a great inspiration."Tribute to Karl Lagerfeld by Bernard Arnault, Chairman and CEO of LVMHhttps://t.co/4kNYqTs6jn#KarlLagerfeld #Fendi @fendi #LVMH pic.twitter.com/2vtAHIZ5Rw

— LVMH (@LVMH) February 19, 2019
Get the best of News18 delivered to your inbox - subscribe to News18 Daybreak. Follow News18.com on Twitter, Instagram, Facebook, Telegram, TikTok and on YouTube, and stay in the know with what's happening in the world around you – in real time.
Read full article