Choose The Right Accessories to Make an Impression
List of accessories that are in trend nowadays.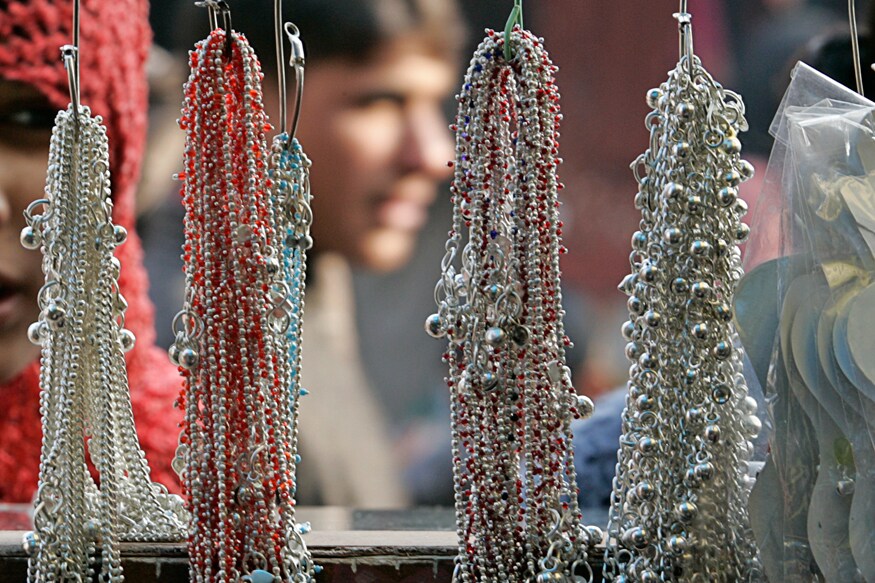 Representative image/Reuters
New Delhi: One can wear a nice dress, but the look can be incomplete without the right accessories. Some of the classic trends that are doing rounds this season are candy-coloured jewellery and choker-shaped pieces, say experts.
Sanchit Jain and Mohit Malhotra from Kohar Jewels, a brand that has recently launched their flagship store in Delhi, present a list of accessories that are in trend nowadays.
* Chunky Jewellery, is meant to make a bold impact as it adds a pop of colour, texture and shine to your look. Statement ear rings goes very well with a dress with high neckline. One can also wear chunky ear rings if the dress has embroidery or any interesting pattern.
* Classic collection are pearl or diamond jewellery. These accessories go well with understated dresses and tops, black and leather accessories.
* Candy colored jewellery pieces like resin bracelets or colourful watches go well with plain tops and dresses. They add a pop of color and playfulness to the outfit.
* Either wear Gold or the Silver jewellery but never both. Hair accessories trump the look as often these are the accessories are the first thing that people notice.
* Always add a piece of jewellery one cant go wrong with a bit of extra shine.
Ageerika Hari from the brand Vaitaanika also shared the inputs.
* There are limitless options when it comes to choosing a right piece of jewellery to complete your look. Bright coloured earrings, stacked bracelets of different materials, and vintage jewellery are all great statement accessories. A sleep pendant necklace can make as much of a statement as a bejeweled chocker. Enamel pins are also a form of jewelry, and are incredibly popular right now.
* Delicate jewellery provides a subtle shine to any outfit. Delicate rings, necklaces and earrings can make your look pristine. Any plain outfit will enhance the delicateness of your jewellery and emphasise on design.
* To make your look pop, layer several pieces together to pull your look together. The key factor is to make your look polished.
* For a glamorous look one can opt for chandelier ear rings, statement necklaces, cocktail rings , and stone encrustd accessories.
* Bold and unique accessories or jewellery should be worn with understated clothing, and only one piece per outfit. The key rule that less is more in most cases in true. Balance the size of your accessory pieces.
* If you are wearing a statement necklace, one should skip wearing ear rings or keep it simple.
* Accessories can make outfit from drab to fab. To look your best, put extra effort into selecting your fashion accessories as you do the main components of your ensemble.​
Get the best of News18 delivered to your inbox - subscribe to News18 Daybreak. Follow News18.com on Twitter, Instagram, Facebook, Telegram, TikTok and on YouTube, and stay in the know with what's happening in the world around you – in real time.
| Edited by: Shifa Khan
Read full article