Deepika Padukone, Priyanka Chopra, Fatima Sana Shaikh, Sonam Kapoor, Disha Patani: 5 Times Indian Celebrities Were Trolled For Wearing An Outfit Of Their Choice
Celebrities have had a tough time on social media and have learnt their lesson the hard way ever since opinions in the virtual space became nothing more than threatening people to fall in line.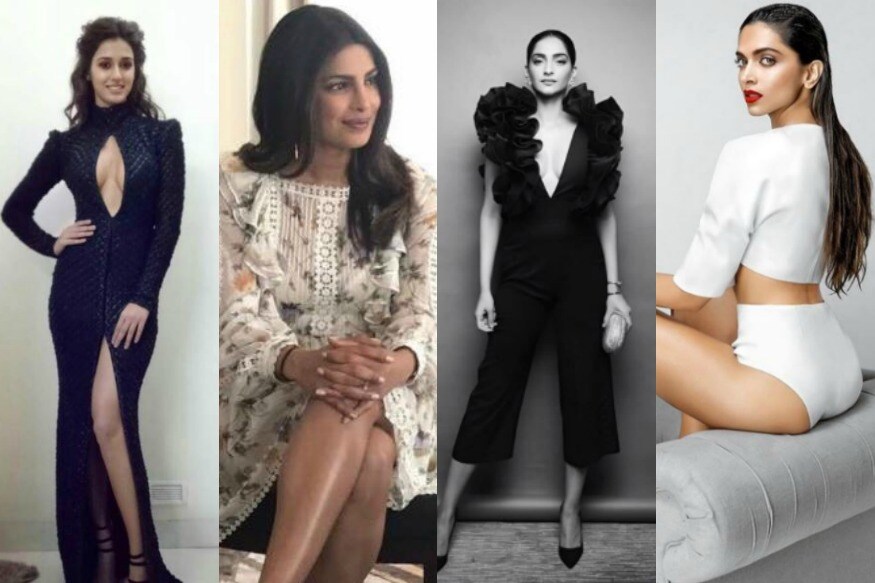 (Photo: Instagram)
In the world of social media, especially Twitter, Facebook, Instagram, everyone including people with blue ticks on their handles and otherwise, have an opinion about everything under the sun.
From being political, economic, socio-cultural, fashion experts to being saviours of religious cultures and traditions and at times, just being the badass trolls, each and every account holder has a genre of expertise.
And when we talk of trolls - an army of faceless people on the Internet who just don't have 'views and opinions' that they so often express, but who also think they have the right to abuse, threaten, slut-shame and rattle women on the web and demand that they dress or behave in a certain way - are nothing but a spineless, virtual gang of humans who do not have the courage to come out in the open and therefore speak anonymously, from behind the egg icons that represent them.
Trolls are almost always eggheads who are on the hunt for someone to commit a mistake, looking for things that might set them off. And in this virtual space, no one is spared, especially the celebrities.
Celebrities have had a tough time on social media and have learnt their lesson the hard way ever since opinions in the virtual space became nothing more than threatening people to fall in line.
From insulting, shaming, calling names to intimidating, trolls have done it all. But some celebs know how to stand their ground and hit back. In fact, some know how hard they have to hit to be heard.
Here are five instances when celebrities were trolled for what they wore and how some reacted.
- Recently, relatively known Fatima Sana Shaikh, the girl who rose to fame after the success of the film Dangal in which she played the role of Geeta Phogat, was trolled online for sporting a monokini during the holy month of Ramadan. From being called names to shaming her for insulting the religion, trolls left no stone unturned in abusing the actress for choosing to wear an outfit of her choice. But Fatima wasn't one to be cowed into silence by intimidation. After uploading a black and white photo on Instagram, Fatima uploaded yet another, this time a coloured photograph where she is seen sporting the same monokini. Without speaking a word, Fatima gave it back to her trolls and sent out her message loud and clear and she wasn't one to be rattled by some faceless, online abusers.
- When global icon Priyanka Chopra was targeted for not wearing a 'sanskari' attire and shamed her for showing off her legs during her meeting with Prime Minister Narendra Modi in Berlin, the desi girl hit back with another picture in which she actually flaunted her long, well-toned legs with her mother Madhu Chopra sitting next to her and captioned the image 'legs for days #itsthegenes with @madhuchopra nights out in #Berlin #beingbaywatch'.
- In another instance, B-town beauty Deepika Padukone, who recently sported some bold garments for her photoshoot as the cover girl a fashion magazine, was called 'cheap', 'vulgar', 'disgusting' and more for donning the outfits. She was advised by trolls to wear 'traditional Indian wear' as it would 'suit her more' and not insult the Indian culture by showing off her skin in 'short clothes'. But the diva hit back hard by posting several photographs from the same photoshoot. The message from Deepika was crystal clear - it is her choice and that no one can demand that she make amends to her choices and decisions.
- Earlier this year, Bollywood actress and fashionista Sonam Kapoor sported a Rosario Atelier ruffled-sleeve jumpsuit for an event. As while the gorgeous star looked stylish as ever, she was massively trolled for revealing too much. The actress who is known for never mincing her words, later took to social media and said that the photographers went out of their way to take certain shots of her, but she couldn't care less as she is proud of her body.
sexist nonsense. The photogs went out of their way to take these pics.. and frankly I don't give a damn,I'm proud of my body! https://t.co/zryjBBYI6B

— Sonam Kapoor (@sonamakapoor) March 3, 2017
- In a similar incident, actress Disha Patani was abused online for wearing a 'revealing' black Nicolas Jebran outfit for the Filmfare awards held earlier this year. People on Instagram called out the actress for exposing too much and not respecting the Indian culture and traditions. When the matter escalated, Disha lashed out at the haters for being hypocrites. She wrote, "it's easier to judge a woman on the basis of how much they cover up their skin, but it's hard to accept your own cheap mentality when you can't stop staring at those inappropriate areas which you are asking her to cover". "Wake up and start accepting that we are not going to be anybody's idea of an 'Indian girl," she added.
| Edited by: Mugdha Kapoor Safaya
Read full article