Deepika Padukone Trolled On Instagram For Being Too Skinny
Deepika Padukone trolled for looking too skinny in her recent photos.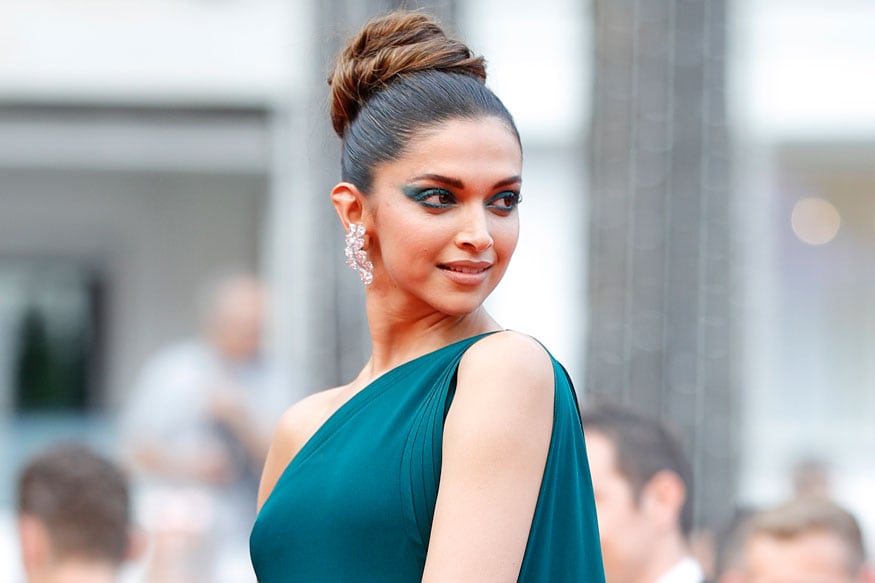 Image: Reuters Pictures
International star and B-town beauty Deepika Padukone, who recently uploaded a black and white photo of herself from the Vanity Fair photoshoot, received a lot of backlash on Instagram for looking too skinny in the photograph clicked by Marcus Ohlsson.
The diva who will be seen gracing the magazine's cover for its August 2017 issue, shared the photo to give a sneak peak of the edition.
The 31-year-old star, who is seen wearing a Chanel slip gown and sporting some stunning jewellery, was criticised by social media users for looking 'starved', 'malnourished' and 'anorexic'. And while several online users were busy calling her names, others took the opportunity to advise the actor to eat better and gain some weight.
(Photo: Official Instagram handle of Deepika Padukone)
(Photo: Official Instagram handle of Deepika Padukone)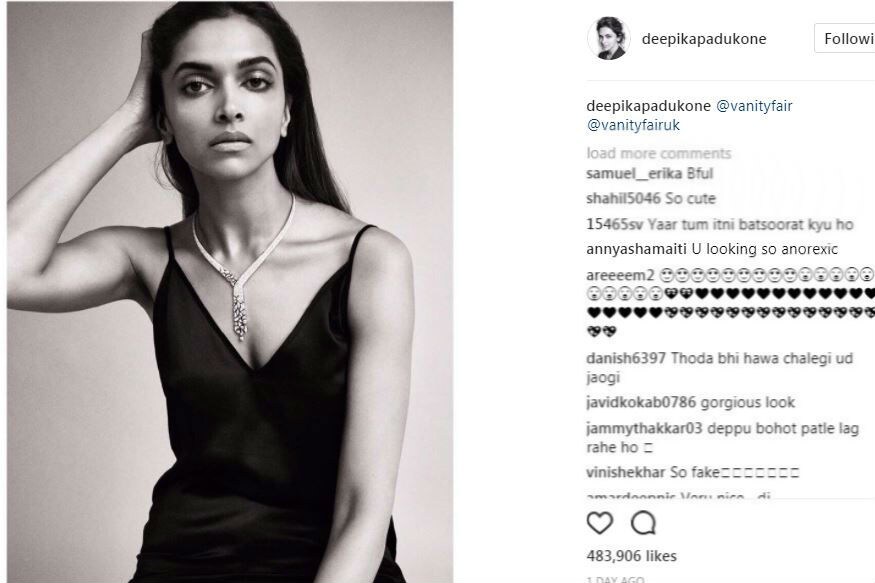 (Photo: Official Instagram handle of Deepika Padukone)
But, besides all the hatred and criticism, Deepika had her share of acknowledges too.
This isn't the first time the actress has been subjected to body shaming and online trolling. Earlier, Deepika was body-shamed for sporting 'bold' garments for her photoshoot as the cover girl another fashion magazine. She was called 'cheap', 'vulgar', 'disgusting' and more for donning the outfits. In fact, she was also advised by trolls to wear 'traditional Indian attire' as it would 'suit her more' and not insult Indian culture by showing off her skin in 'short clothes'. But the diva hit back hard by posting several photographs from the same photoshoot.
We have to wait and see what Deepika has to say in response to the trolls this time.
Get the best of News18 delivered to your inbox - subscribe to News18 Daybreak. Follow News18.com on Twitter, Instagram, Facebook, Telegram, TikTok and on YouTube, and stay in the know with what's happening in the world around you – in real time.
| Edited by: Mugdha Kapoor Safaya
Read full article