Delhi's Swan Lake: Breathing New Life into an Old Classic
Swan Lake, the classic Russian ballet by Tchaikovsky, presented by Navrasa Duende and the Royal Russian Ballet, had a triumphant run in Delhi over the weekend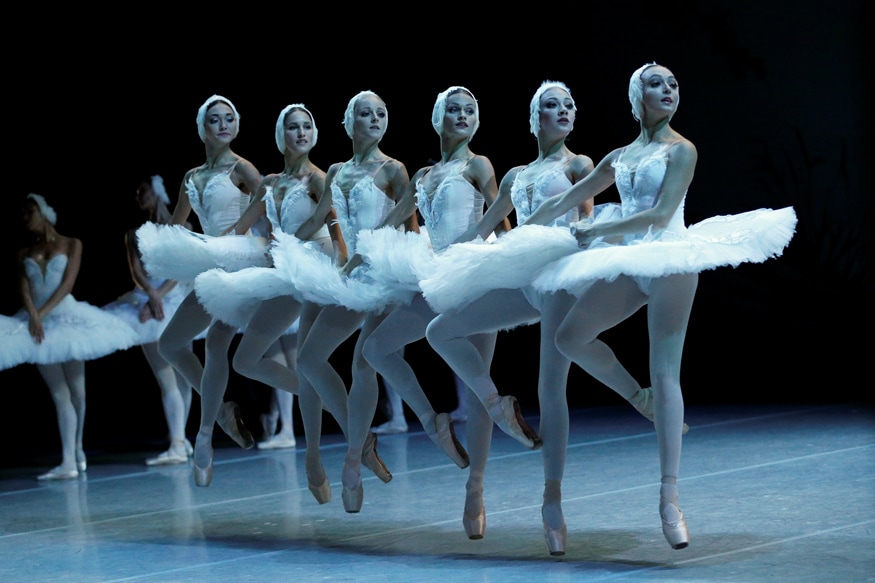 Russian ballet dancers perform Swan Lake (Representative image: Reuters)
Anatoily Azatisky, director of the Russian ballet Swan Lake -- staged in Delhi over the weekend -- said bringing together 40 artistes for the performance in India was not an easy task, especially due to a language barrier. The ballet, presented at the Siri Fort Auditorium from Friday to Sunday, had been brought to the country with the help of entertainment company Navrasa Duende.
Talking about the obstacles he and his team had to face while bringing it all together here in India, Azatisky told IANS, "Bringing a group of 40 people together was a difficult task and especially due to language barrier and apprehensions about a new country; though I would like to tell you that my team love their job and were most supportive and understanding throughout."
On the costumes made for the ballet, which was originally composed by Pyotr Ilyich Tchaikovsky in 1875-76, Azatisky said they were designed individually for each artist. With Swan Lake being an old ballet which has had a number of versions, how different is his version?
"'Swan Lake' being the oldest and one of the most loved ballets is recreated by a lot of ballet companies nowadays. The classical versions essentially are the same. However, there has been a trend to try a lot of thematically-inspired ballet versions without claiming these as the original. Also, there are usually two endings for 'Swan Lake' ballet and we always prefer to end it on a happy note," Azatisky said.
Azatisky also plans to stage Sleeping Beauty and Nutcracker among other productions in the coming years.
Get the best of News18 delivered to your inbox - subscribe to News18 Daybreak. Follow News18.com on Twitter, Instagram, Facebook, Telegram, TikTok and on YouTube, and stay in the know with what's happening in the world around you – in real time.
Read full article