Diwali 2018: Know The Significance of Diyas on Deepavali
This Diwali, light up every nook and corner of your house with earthen diyas.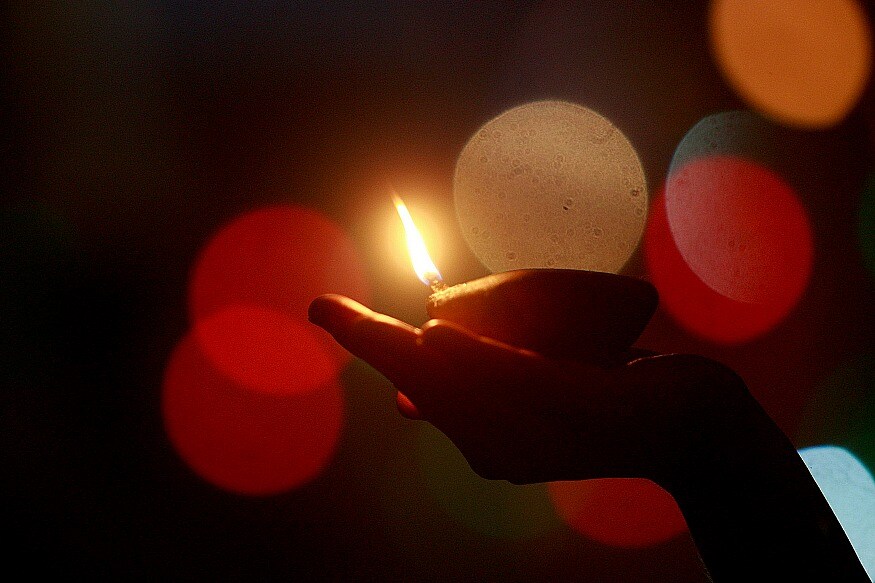 Representative Image.(Photo: Reuters)
The word Deepavali is derived from words – Deep and Avali. 'Deep' refers to the earthen diyas or lamps while 'Avali' means a series. It is believed that Lord Rama returned home after 14 years of exile and the people of Ayodhya lit earthen diyas in rows outside their homes to pave way for the Lord as it was a no-moon night.
Today, we may have a variety of options to light up our homes, but lighting diyas on the Diwali night still has a charm of its own.
Traditionally, the diyas were lit using ghee (clarified butter) but nowadays people commonly use mustard oil.
The cotton wick in the diya represents the human soul while the ghee or oil represents the 5 evils of human life-desire, anger, greed, attachment and ego.
This Diwali, let us light up every nook and corner of our homes with earthen diyas and enlighten ourselves too by burning our materialistic desires, falsehood and attachments
| Edited by: Naqshib Nisar
Read full article