Drones Replaced Models at Dolce & Gabbana's Milan Fashion Week Show; Watch Video
A bunch of literal drones carried designer bags down a runway.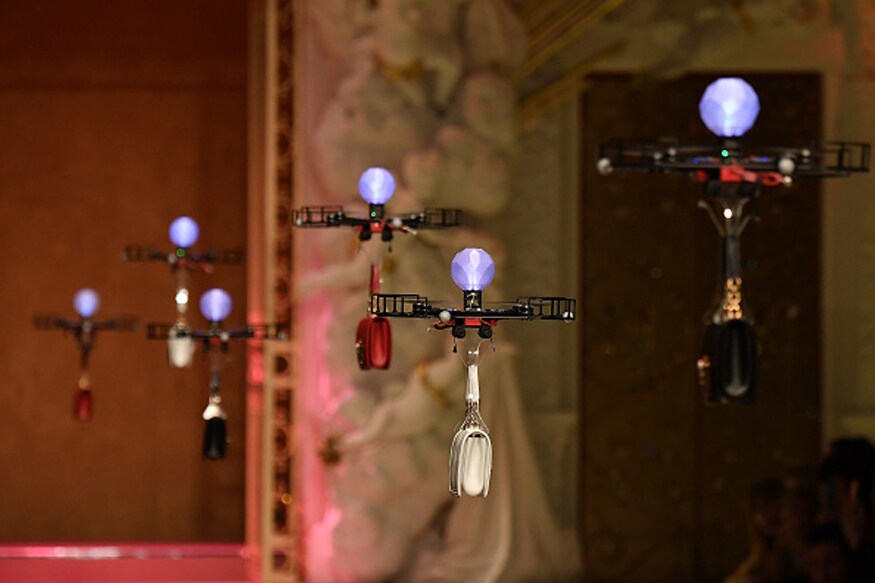 Representative Image: Getty Images
Designers to the stars Dolce & Gabbana opened the gates of fashion heaven on Sunday in a spectacular catwalk show featuring drones, one of the last events of Milan's popular fashion week.
Church chants welcomed guests with the gates of heaven used as a background to the catwalk. "Fashion Devotion" read a golden sign over golden gates and a flurry of angels and clouds.
At the show's start, bells chimed, the gates opened and drones flew out, carrying the brand's handbags down the catwalk.
According to a report, audience members were asked to turn off the Wi-Fi on their phones before the show began, so as not to interfere with the drones.
The drones' appearance was accompanied by a Kendrick Lamar song - 'All The Stars' - while men and women wearing white lab coats walked alongside the aircraft with remote controls. Check out this video:
Real models soon followed, displaying the collection's church theme, with simultaneously devout and deviant pieces. Spiritual symbolism, from cherubs to angel wings, adorned dresses and coats, while angelic, glittering garments alternated with devilish black lace. One suit even featured a priest inspired collar, and some tees and trousers were emblazoned with slogans like "Fashion Devotion" and "Fashion Sinner."
With Agency Inputs from Reuters*
Get the best of News18 delivered to your inbox - subscribe to News18 Daybreak. Follow News18.com on Twitter, Instagram, Facebook, Telegram, TikTok and on YouTube, and stay in the know with what's happening in the world around you – in real time.
| Edited by: Shifa Khan
Read full article