Echoes Cafe: Of Gestures and Delectable Food
"Give me a chance, I'll show you the magic."
Just a regular café in the busy streets of Satya Niketan where you see a couple waiting outside to get a seating of two, a group of old friends giggling and making the best use of their front cameras, another small group of guys chatting about IPL and a few men wearing black t-shirts that read, "Give me a chance, I'll show you the magic" moving here and there from one corner to another serving from one table to another.
After you're done with the wall gazing where you see a side that is full of sign boards and another side that is full of quotes, you settle down and come across a switch besides your chair that says, "Switch On To Call The Waiter" and that's when you realise, Echoes is definitely not a regular hangout!
It's intriguing to see that a café has employed over 4-5 differently abled people as customer service attendants. And no, none of them will make you feel uncomfortable or play the sympathy card even once. While they're more alert than most of the other people around, they're also more fun and joyous than the rest!
Started by a bunch of 5 friends, this café revolves around the theme of 'motivation'. " We wanted to motivate people, par kitno ko kar lete with the regular ideas", says Kshitiz Bahl, one of the founding members of the casual diner who believes that "It's important for these people to manage the café on their own because that's what the concept is".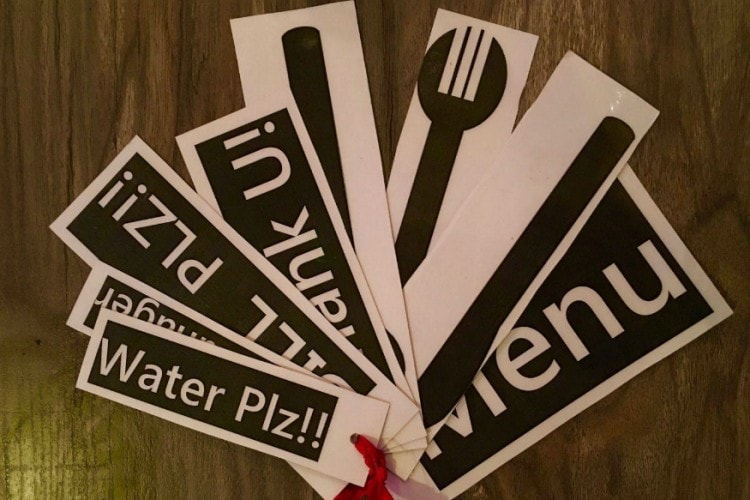 Confessing that they always wanted the differently-abled people to progress from the back-end to the front in hotelier industry, he recalled how 5 months back they struggled with even the basic levelof interaction. He also opened up with us about the various training sessions and the hurdles they've overcome to be successfully functional.
While one of the attendant mimics Salman Khan in a way that is so impressive that you might want to become a director and cast him in your next film, the other has learnt the art of lip reading with time. Each of them has a special talent besides their professional life which keeps the café as vibrant as we saw it to be.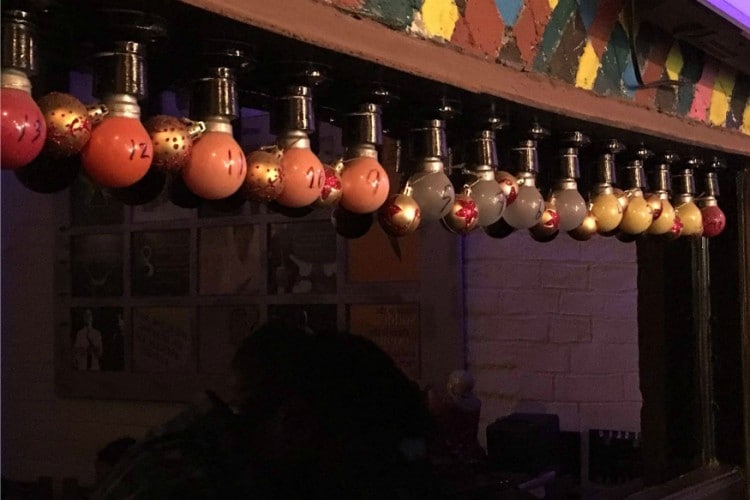 What's more intriguing is the entire process of serving and interaction that takes palce here. Every table in this café has a switch which is further connected to a series of bulbs which are marked according to the table numbers. Switch on, a bulb glows, they know you need them, they'll come at your service quickly. Then there's a pack of cue cards at every sitting which has general terms written on it. 'Water please', 'bill please', 'call the manager', 'thank you', 'menu', 'spoon', 'folk'; every common term you need while placing the order is pretty much there on the cue cards.
The next hurdle that they've very cleverly tackled is the one where you actually need to place the order. You'll be given a menu, a pad and a pen to write your order but in a simplistic and engaging manner. Every dish on the menu has a code besides it; just the write the code, quantity and any customizations you need in your dish and you'll be served exactly that!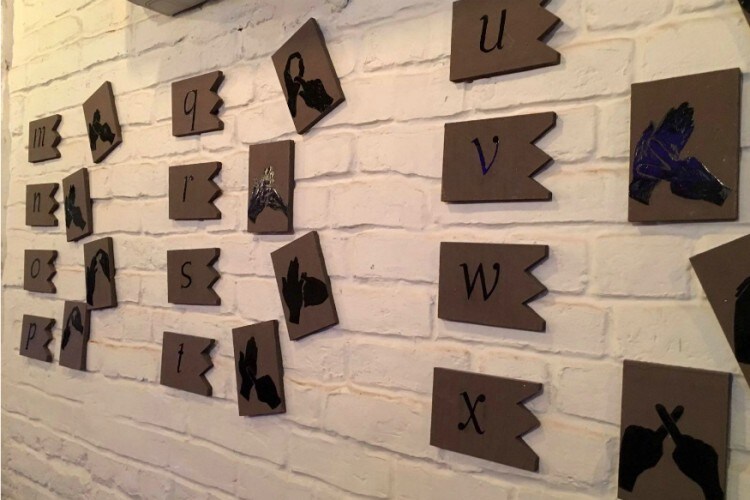 So, do people visit this café only because of the staff? No.
"We've more regular customers than first-timers here", he laughed and said. While they're aware of the fact that this café has an edge over others due to the unconventional service idea, they still believe that service can attract a customer only once or twice, in the end every person would want their money to be spent on good food not just good service.
Talking about the rapport with the 'crew' as the founders call their staff members, he said, "They come, joke with us and sometimes even pull our legs. At times, if there's a delay in the cooking of food, they come and keep asking us 'where's the food' 'how much time'". With a subtle smile on his face, he signed off by saying, "As much sign language we know today, it's because of them. We also learnt how to work silently. It's not important to make noise about the work you're doing, just keep doing it".
From white sauce pasta to the mac and cheese cutlets, this diner will satisfy your taste buds with the most delicious items on the list. Dine not just for the theme, but for the food, the ambience and a surreal experience.
Get the best of News18 delivered to your inbox - subscribe to News18 Daybreak. Follow News18.com on Twitter, Instagram, Facebook, Telegram, TikTok and on YouTube, and stay in the know with what's happening in the world around you – in real time.
Read full article