Modern, Independent, Bats For Equality: All That a Quintessential Tarun Tahiliani Woman Needs
Inspired by Mughal gardens and architecture, the designer's collection at Lakme Fashion Week Summer/Resort 'reveals clothes that transform into a breathtaking aria of fantasy and romance'.
Of all things that stay inconsistent in our glamorous industry, except for actors' equation and box office numbers, fashion is the most talked about. It changes as soon as it's accepted and to remain a respectable figure in an industry as inconsistent - seems tougher than said. Veteran designer Tarun Tahiliani has impressed the celebrities and commoners alike with his coveted designs. This time it's his 'Chashme Shahi' collection that has taken over the ramp of Lakme Fashion Week.
In an exclusive interaction with News18.com, the ace designer brings to life his collection in his own words. "Chashme Shahi, a spring of freshness and lightness, of pared down finesse, restraint and elegant draping, spring flowers and delicate chikankari. As dressing in the day becomes more casual, the collections move more towards the evening – changes in lifestyle heralds a change in fashion".
Inspired by Mughal gardens and architecture, the designer's collection "reveals clothes that transform into a breathtaking aria of fantasy and romance". The lineup represents the ateliers timeless craft combined with a modern muse, skillfully presented in an array of elegant cool garments to create an offering reminiscent of summer and all that it brings with it.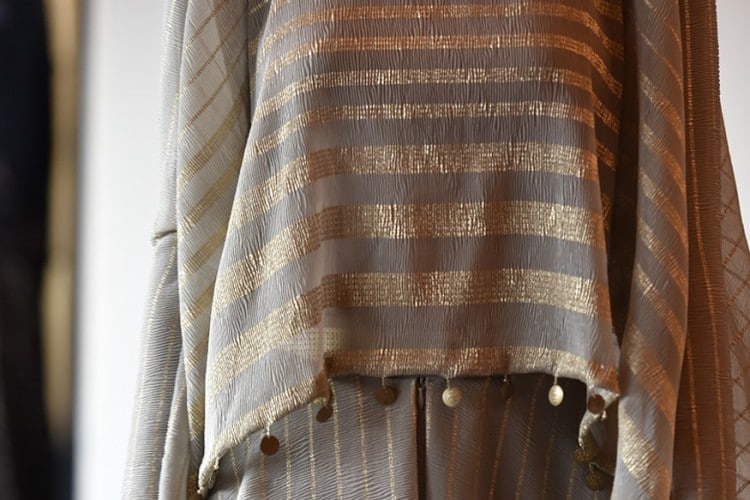 Even though each of the women – at some age or another – dreams to own a Tarun Tahiliani creation, the designer has his own definition of a quintessential Tarun Tahiliani woman. According to him, she's someone who marches to her own drum beat. "She is India, she is modern, she believes in her own equality and she is independent. She defines for herself what her parameters and definitions are. She is a bit fierce in that. She is free to make her own decisions".
"Sometimes there are women who have to conform in the eyes of parents or society structure. But many of these women rage quite differently inside and at the first opportunity or when they must rub the confidence and they have enough independence, break away", he adds.
He further says that she's "never the one who only treasures herself because of the embellishment she has or what she has on her body". Her self-security and her confidence come from a much deeper place.
The designer has no qualms in sharing that even though he's a romanticist and likes people dressed the older way, he still believes people need to wear much simpler things and get around. Referring to the off-screen fashion evolution as sad, he says, "When I sit at airports or the station where I see massive humanity crisscrossing from all different paths, I often find the older people who are dressed traditionally much more interesting to look at, however, the young fashion is contemporary fashion and is often very western and tight and allows for movement and traveling on buses and scooters and more practical from the wear and tear and maintenance point of view".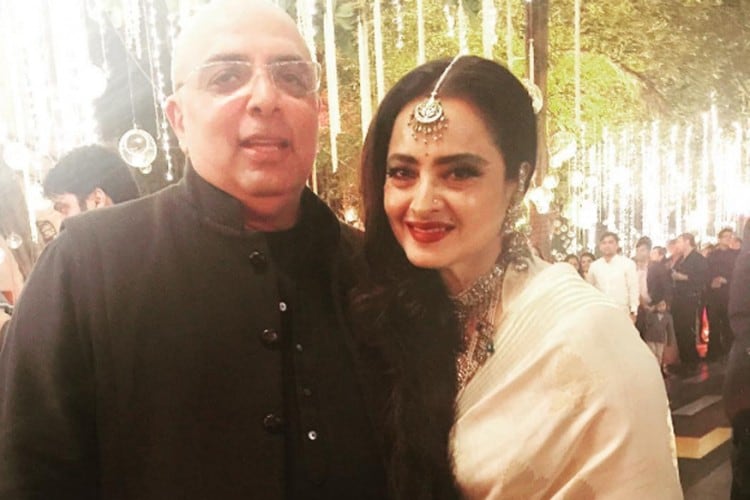 Admitting that fashion has become more accessible now, the designer highlights how the bare necessities of older generation are now conveniently being termed as fashion. "I am shocked what price point things are possible at and that you can walk into a store of any price point and buy wonderful things. You see them in the little markets, you see them in the night markets. I have seen sweaters at 500 rupees and I have seen trousers at 300 rupees, I don't know how people make money. Certainly, fashion has become more accessible than it has ever been. Of course when everybody wore a lungi or dhoti, that was accessible too but now people think they are being fashionable, back then they thought they were just getting dressed".
The couturier also reveals that he personally found the Bollywood stars much more interesting looking when they dressed themselves in the 60's and the 70's across the globe. The problem with today's actors, according to him, is that "they listen to too many people who tell you who they should be and what they should be from a manipulative point of view".
Even though he credits them to being much fitter and better groomed, he finds the styles becoming more generic now, courtesy their professional stylists. "Of course they are much fitter today and they take better care of their bodies and they are better groomed but there was a kind of a spirit that is now becoming more and more generic unfortunately, because everyone is being told what to do by stylists".
"Of course, Deepika Padukone is absolutely stunning and is going to look beautiful no matter what she wears but we are discussing something else. Do people have their point of view and do they dress true to that? That I am not sure about".
Tarun may be elated with Indian designers making a mark on the global front, but he feels there's a huge market back home that needs to be worried about. "Indian designers are now making a bit of a mark on the global front but it's not like they've gone into mainstream global fashion. Our Indian clothes which are very beautiful, work in our culture, in our climate and with our particular care."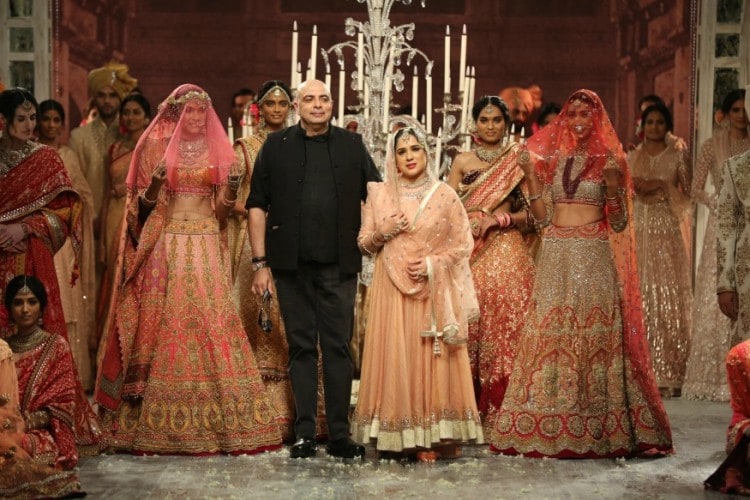 He further makes a point that our ensembles are more of a cultural thing – it is the shape of our bodies and it is who we are. "They work with our skin type, they work with our skin colours, a lot of these things look very wrong on white skin, just as very often, types of dresses that work on white women look very wrong on Indian women".
"I think we have a very big market to go to dressing Indians well, long before we need to worry about endorsing ourselves because we made it to the global stage", he adds.
When asked about the recognition and revival of Indian handlooms and weavers, the designer admits being optimistic about the future, provided the engagement is done in a very responsible way. "I think if we just went backwards and only worked with designs that their grandmothers wore, nobody would be interested, even though some designers think that is the way forward. I think its absolute crock. The real interesting work in and the excitement is also to see amazing new developments that make it feel organic and contemporary and fresh. The designers have to engage with handloom in a responsible way and not just put it up because it is fashionable or trendy".
| Edited by: Kriti Tulsiani
Read full article
Countdown To
Elections Results
To Assembly Elections 2018 Results