Eye disorder Helped Da Vinci Create Masterpieces and Other Lesser Known Theories About Mona Lisa
Historians have come up with bizarre theories of Mona Lisa, the most debated and mysterious masterpiece of Leonardo Da Vinci.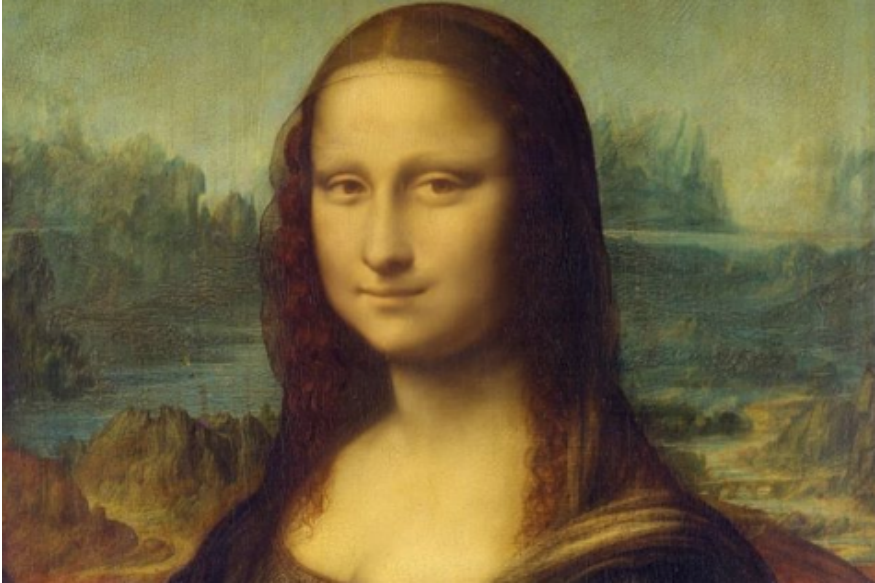 Mona Lisa
Italian polymath Leonardo da Vinci may have had an eye condition that gave him an unusual ability to recreate three-dimensional shapes in his sculptures and paintings, a study has found. With this condition known as strabismus, a person's eyes appear to be pointing in different directions, with only one eye being used to process the visual scene at any one time.
Christopher Tyler, of City, University of London in the UK measured eyes in six masterpieces thought to be portraits or self-portraits of da Vinci, including his works Vitruvian Man and Salvator Mundi, the most expensive painting of all time.
The study, published in the journal JAMA Ophthalmology, suggest that da Vinci had an intermittent version of the condition.
This allowed Da Vinci to switch between using two eyes (stereoscopic vision) to give him depth perception, and using just one eye (monocular vision) when he wanted to interpret a three-dimensional image on a flat, two-dimensional canvas.
"Several great artists, from Rembrandt to Picasso, are thought to have had strabismus, and it seems that da Vinci had it too," said Tyler.
"The weight of converging evidence suggests that da Vinci had intermittent exotropia — where an eye turns outwards — with a resulting ability to switch to monocular vision, using just one eye," he said.
The condition is rather convenient for a painter, since viewing the world with one eye allows direct comparison with the flat image being drawn or painted, researchers said.
"Having strabismus would perhaps explain da Vinci's great facility for depicting the three-dimensional solidity of faces and objects in the world and the distant depth recession of mountainous scenes," Tyler said.
He analysed eyes in six pieces of art thought to be based on da Vinci: David (Andrea del Verrocchio); Young Warrior (Andrea del Verrocchio); Salvator Mundi (da Vinci); Young John the Baptist (da Vinci); Vitruvian Man (da Vinci) and another possible da Vinci self-portrait.
Tyler fitted circles and ellipses to the pupils, irises, and eyelid apertures on the artwork and then measured the relative positions of these features.
There are few more theories that have been doing rounds.
The Real Muse Please Stand Up
It is said that Mona Lisa's original inspiration was Lisa del Giocondo, wife of a Florentine gentleman, but there is no proof of the appearance of the real muse. Some also believe that Leonardo might have painted Mona Lisa in remembrance of his mother, Caterina Da Vinci.
Behind Mona Lisa's Smile
Some theorists went out to explore the mystery surrounding Mona Lisa's smile and deduced that Mona Lisa might have suffered from Bell's Palsy. Ouch!
Mona Lisa was a man not a woman
The beautiful woman, Mona Lisa was a woman according to theories. Due to her overtly manly structure and no sign of a bosom, some even assume that Mona Lisa is actually a man.
Mona Lisa was Da Vinci Himself
Theorists find uncanny similarities between Leonardo's portrait of himself and Mona Lisa. He could be the real Mona Lisa when he was probably beardless or younger.
The Missing Eyebrows
In the 16th century, it was customary for women to shave their eyebrows and hence the clean shaven forehead and hairless face. Wonder if that explains.
Amon or Elisa or both?
Mona Lisa was a hermaphrodite as per some theorists. With her long beautiful hair and hairless body, the theory could be true. She has the body of a woman and posture of a man, say some theorists.
Get the best of News18 delivered to your inbox - subscribe to News18 Daybreak. Follow News18.com on Twitter, Instagram, Facebook, Telegram, TikTok and on YouTube, and stay in the know with what's happening in the world around you – in real time.
| Edited by: Naqshib Nisar
Read full article