Chef Ferran Adria's elBulli Restaurant Closer to Becoming R&D Centre
Chef Ferran Adria is one step closer to transforming the iconic elBulli restaurant into a culinary think tank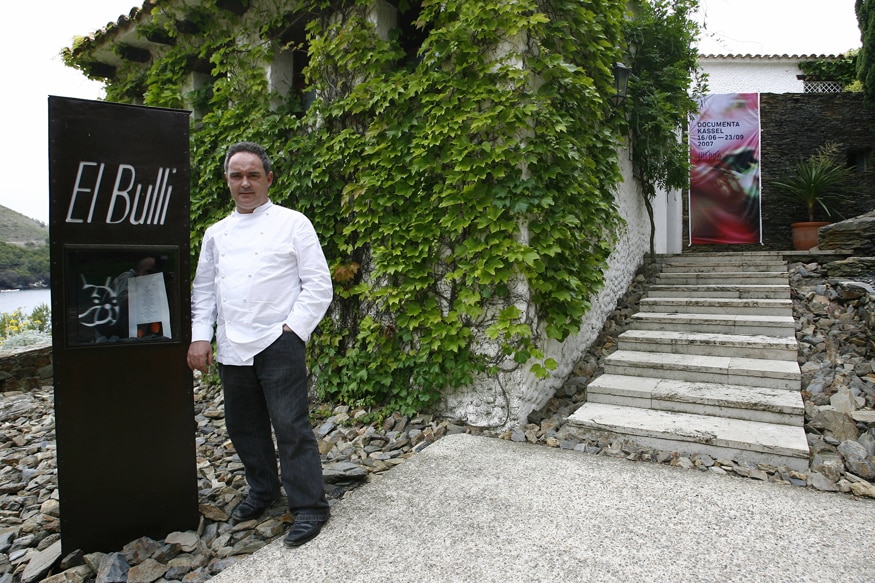 Chef Ferran Adria at elBulli in Spain (Image courtesy: AFP Relaxnews)
Spanish chef Ferran Adria is one step closer to turning his mythical restaurant elBulli in Cala Montjoi, Spain into the world-class culinary think tank he's been dreaming of, after the local planning committee approved his ambitious development plans this week.
The green light comes following months of hurdles, including vocal opposition from locals and environmentalists who were concerned about building on the sensitive Cap de Creus Natural Park in Catalonia, and the crowds that Adria's star power would attract.
The opposition forced Adria to downsize plans for elBulli 1846 by 300 percent last year. This spring, the chef recruited students and instructors from the Barcelona School of Design and Engineering to help design new outdoor spaces that respect the environment and co-exist seamlessly with nature.
This week, Adria got the approval he needed to proceed with the second phase of his project which will go ahead in October. (The number 1846 denotes the number of recipes developed at elBulli during Adria's tenure at the restaurant).
According to their website, elBulli 1846 will be home to a team of 20 people who will work six months of the year on experimental projects that aim to push the boundaries of gastronomy and decode the creative process.
Along with chefs, the team will be interdisciplinary, and include experts in everything from the arts, psychology, communications, science and design. While the majority of the site will be devoted to research and development, part of the site will also host special exhibits that will be open to the public, much like a museum.
ElBulli 1846 is slated to open in 2018.
Get the best of News18 delivered to your inbox - subscribe to News18 Daybreak. Follow News18.com on Twitter, Instagram, Facebook, Telegram, TikTok and on YouTube, and stay in the know with what's happening in the world around you – in real time.
Read full article