Chef Rene Redzepi of Noma Teaches You to Pick Your Own Wild Foods
A new app developed by one of the world's best chefs teaches lessons in sustainable foraging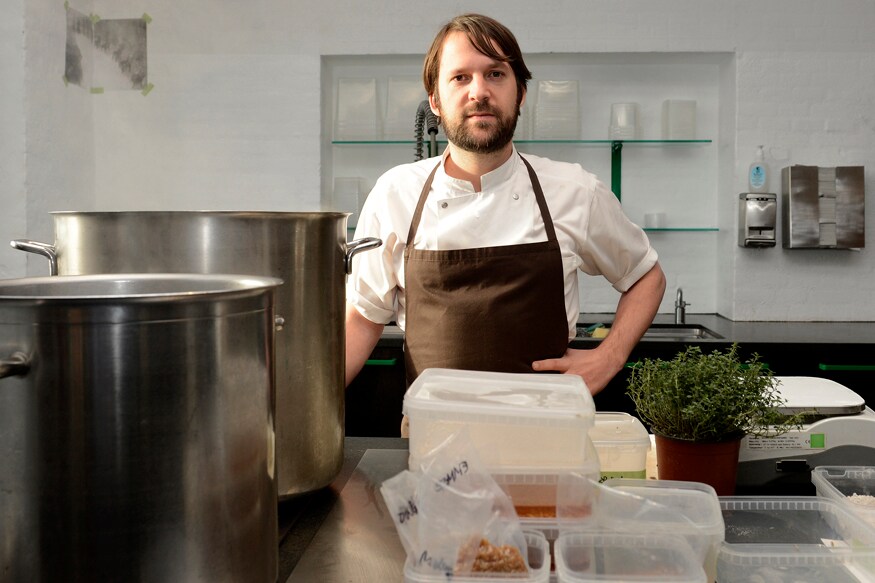 Rene Redzepi, chef and co-owner of the restaurant Noma, in Copenhagen (Image courtesy: Reuters)
René Redzepi, one of the world's most celebrated chefs, and certainly one of its coolest, whose gastronomic temple Noma (first located in Copenhagen, then Mexico) enjoyed the reputation of being the world's best restaurant, just came out with his latest offering; and its inedible. It does however lead you to source some great food of your own.

The Danish chef, who is known for his commitment to seasonal, sustainable and locally-sourced ingredients, which he uses to craft the most ephemeral dishes, announced the launch of an app that will educate people on how to forage their own wild ingredients and food. The app, named VILD MAD, which means 'Wild Food' in Danish, was developed by Redzepi, in conjunction with MAD, his non-profit organization, which is committed to bringing about a change in how the world eats and  sustainable and conscientious cooking.

Noma became renowned for its foraging-based cuisine, using ingredients as varied as cloud berries, ant eggs, various wild grass and fungi, and curd whey sourced from local dairy farms around his restaurants.

In the same spirit, the app guides its users through different geographies and teaches them which wild ingredients are edible in which season, sort of like a digital village witch. While there are no warts on this particular guide, it is currently only features the landscapes of Denmark, but hopefully will include more diverse geographies in updates. Meanwhile, it's available on iTunes and the Android Play Store in both English and Danish.
Read full article
Next Story
Next Story
Also Watch

Jet Airways Crisis: "It Was Like A Family" Jet Employees Cry For Its Revival
Countdown To
Elections Results
To Assembly Elections 2018 Results