Diwali 2017: Easy Recipes to Add Sparkle to Your Diwali Menu
Here are some easy recipes for you to try out this Diwali from the good people of Hyatt Regency, Lucknow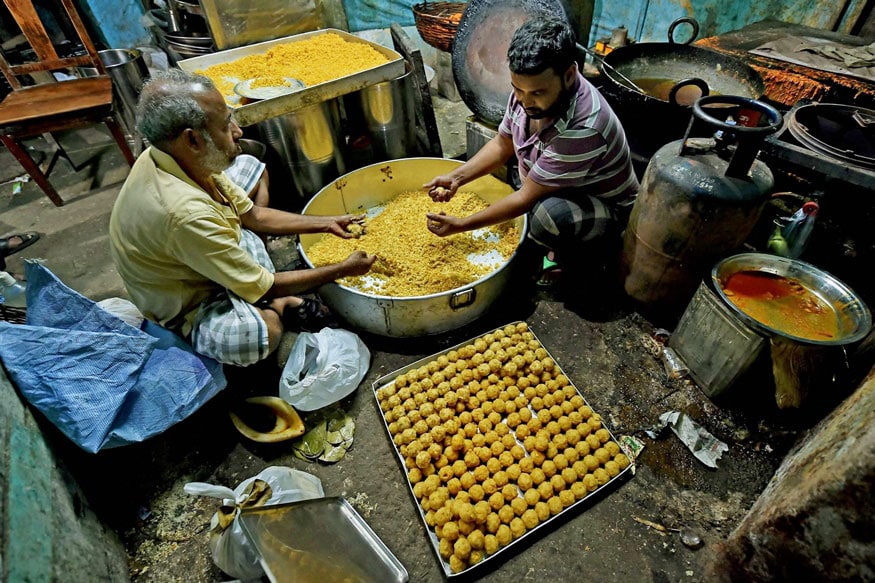 Kolkata: Workers prepare 'Laddu' at a sweet shop in Kolkata on Monday ahead of Diwali festival. (Image: PTI)
Diwali is one of the most beloved festivals in our country celebrated across the length and breadth of India with friends and family. And food. So much food. While we're sure you're all set to invite people to your home and hearth to celebrate the festival of lights with warm hospitality and the aforementioned food, here are a few unusual, but easy, recipes to jazz up the dining table.
Apple & Tofu Salad: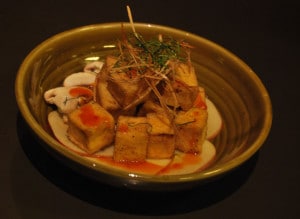 Image courtesy: Hyatt Regency, Lucknow
Ingredients:
250 grams Tofu
01 numbers Apple
10 grams Chilies
15 ml Soy sauce
10 ml Sweet chili sauce
15 ml Orange juice
Lime juice (as per taste)
10 grams Sprouts
Method:
• Deep fry tofu till golden brown
• Cut thick slices of apple marinate with lemon and sugar
• Make sauce with soy sweet chillies, orange juice
• Arrange apple in bottom of plate and set tofu on top
• Pour sauce on the top and garnish with sprouts
Green Pea & Corn Pinwheels
Image courtesy: Hyatt Regency, Lucknow
Ingredients:
100 grams Green peas
15 grams Chat masala
10 grams Cumin
3 green Chilies
20 grams Corn
1 Chopped onion
6 Papri rolls
10 grams Peanuts
Method:
• Wash green peas, saute with cumin green chillies onions, peanuts and set to cold
• Take pinwheels of papri and stuffs the green pea mixture and press
• Garnish with green coriander
• Serve with mint chutney
Baked Gur Sandesh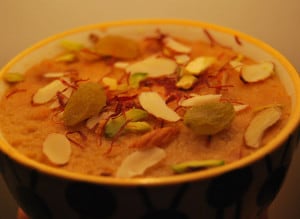 Image courtesy: Hyatt Regency, Lucknow
Ingredients:
2 liters toned milk (3.5% fat)
Juice of 1 lime
50 grams Gur (Jaggery), grated
6 almonds, chopped finely
Method:
1. Bring milk to the boil; turn off heat and add lemon juice. Stir until it curdles. If it does not curdle, add more lemon juice. Cover for two minutes. Strain through a muslin cloth, making sure all the liquid or whey is removed. What remains in the cloth is paneer
2. Preheat the oven at 160C for 7–10 minutes.
3. Put the warm paneer in a mixer and give it a quick whisk. Transfer in a mixing bowl.
4. Now add the grated jaggery. Mash thoroughly, using your hand, until completely smooth, for approximately 5–7 minutes.
5. Spread this mixture in an even layer, about half an inch thick, in a small baking dish.
6. Bake in preheated oven for approximately 10 minutes or until the surface turns golden brown.
7. Garnish with almonds. Divide into 10 equal portions and serve.
Recipes courtesy: Chef Manvinder, Hyatt Regency Lucknow
Read full article