GET Stock

Quotes


Fast Food Chains Lighten up Menus For Start of 2018
From Pizza Hut and Dunkin' Donuts, to Taco Bell and White Castle, here's a look at the newest developments.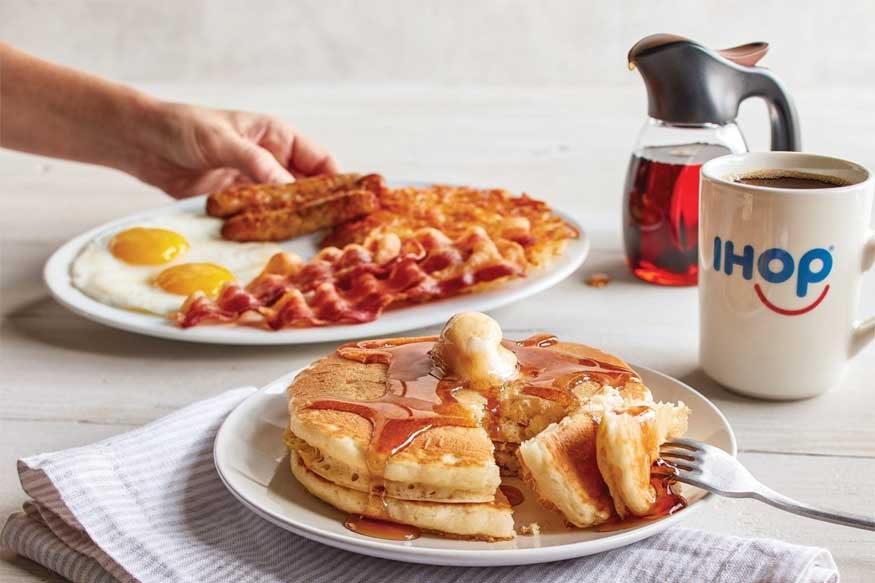 IHOP (Photo courtesy: AFP Relaxnews/ IHOP)
Less than a week into the new year, the fast food world has wasted no time in launching new menu items for the health-conscious crowd, or slashing prices for those with lighter post-holiday wallets.
The announcements have been coming fast and furious from the world of chain restaurants and fast food. From Pizza Hut and Dunkin' Donuts, to Taco Bell and White Castle, here's a look at the newest developments:
"HEALTHIER" FAST FOOD SNACKS

White Castle vegetarian sliders
To help consumers stick to their New Year's resolutions, White Castle has launched Dr. Praeger's Black Bean Sliders made with black beans, red peppers and corn, served on a slider bun with Ranch, Sweet Thai or Honey Mustard sauce. The sliders sell for 99 cents until Feb. 11.
TGI Fridays
TGI Fridays has joined the mock meat movement with the addition of Beyond Meat burgers to their restaurant menus. The all-American restaurant chain has rolled out the trendy plant-based burger patty at their 450 locations nationwide. Unlike vegetarian burger patties made from soy or legumes, Beyond Meat was developed to simulate the way real meat cooks, smells, and tastes.
Dunkin' Donuts
To kick off the new year, the coffee and donut chain has announced that all donuts sold in the US will no longer be made with artificial dyes. By the end of the year, the removal of artificial colors will expand to fillings, toppings, frozen beverages, baked goods, breakfast sandwiches and coffee flavorings.
POST-HOLIDAY BUDGET MEALS DEALS

Pizza Hut deals
For consumers who need to pinch their pennies, Pizza Hut will slash prices by 50 percent for all online and mobile orders until Jan. 8. The promotion applies to menu-priced pizza orders for takeout or delivery.
Taco Bell fries
As part of Taco Bell's plans to launch 20 $1 menu items, the chain will be launching Nacho Fries served with a side of warm nacho cheese for $1, beginning Jan. 25. Kick in a few more bucks and you can get them topped with all the nacho fixins' like beef, Pico de Gallo and sour cream.
Wendy's 4 items for $4
Really tight on cash? Scrounge up some loose change and you can get a complete meal for $4. The new menu has been expanded to include eight entrees including the Double Stack, Crispy Chicken Sandwich, Grilled Go-Wrap, Jr. Bacon Cheeseburger, Crispy Chicken BLT, Jr. Cheeseburger, Spicy Go-Wrap, or a Jr. Cheeseburger Deluxe, along with fries, chicken nuggets, and a drink.
IHOP "All You Can Eat Pancakes" for $3.99
A good way to fall off the wagon, but also a good way to fill up for less than five bucks, IHOP is bringing back its all you can eat pancake deal nationwide to mark its 60th anniversary milestone of serving all-day breakfasts. The promotion is good until Feb. 11.
Also Watch
Read full article