Home-made Food Items You Can Carry While Travelling
During road trips you might not always be lucky enough to find a food joint to satiate your hunger pangs.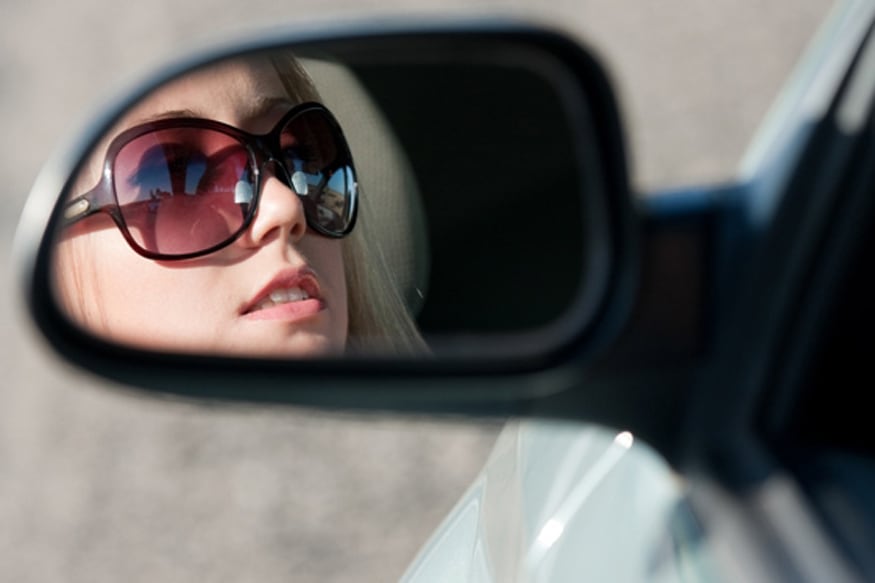 Representative Image.
Planned a road trip and you have all covered just one thing left. Food?
During road trips you might not always be lucky enough to find a food joint to satiate your hunger pangs. Many times you might not be in a situation to make a stop over. Sometimes you might not be sure of the hygiene of the food you get at roadside restaurants. For such times you can always carry food items that can be consumed while you are travelling.
Here is a list of food items that can stay for long and you can easily pack:
1. Stuffed Parathas
Easy to make, stuffed parathas can be made with vegetables like cauliflower, potatoes, onions, spinach. You can also make it with dal, paneer. If you have a sweet tooth then you can go for sugar or jaggery.
Method
For the dough: Mix flour, salt, oil (if needed), ajwain and water to make a soft pliable dough.
For the stuffing: Heat 2 tbsp oil in a pan and add zeera, hing. Now add chopped onion/ spinach/ mashed potatoes (stuffing of your choice) and mix well. Add salt as needed, coriander leaves and other spices. Do not cover the pan and cook till the water evaporates. Remove the stuffing from the pan and set aside to cool.
Making paranthas: Divide the dough into small equal size balls. Take one ball and roll with a rolling-pin and make a small roti. Place a 1 tbsp of prepared stuffing on the center and cover from all sides. Dust some flour and roll again.
The stuffing should not come out. Heat the tawa and drizzle few drops of oil. Now, gently place the paratha on it and cook it on both sides. Grease both sides with oil or ghee.
2. Vegetable Coleslaw Sandwich:
One of the easiest to make, Coleslaw Sandwich can be packed in a plastic wrapped and be easily carried.
Ingredients: chopped cabbage, chopped carrots, steamed corn kernels, chopped capsicum, chopped spring onions, mayonnaise, black pepper powder, sugar, lemon juice, salt, butter, bread, and dried herbs (oregano, thyme, basil)
Method: Combine cabbage, carrot and onion in a large bowl. Add mayonnaise, lemon juice, and salt and pepper. Toss to combine. Take 2 slices of bread and arrange 2 lettuce leaves over it. Top with the coleslaw. Top each sandwich with another lettuce leaf, then remaining bread. Cut in half and wrap tightly in plastic wrap.
3. Egg roll
Egg rolls are not just yummy and healthy, they also satiate your hunger. This easy to make dish, doesn't even require a lot of ingredients.
Ingredients: Eggs, capsicum, tomato, spring onion, mustard sauce, ketchup, salt, pepper and paratha.
Method: Take a pan and put some oil. Break an egg and pour it into the heated oil. Add salt and pepper. Add chopped spring onions. Add tomato slices. Keep the paratha on top of it and turn the egg (the paratha should be under the egg). Then take it off the stove and add chopped capsicum, mustard sauce and ketchup. Roll it and wrap it in a plastic wrap.
4. Granola Bar
Healthy and easy to make, ingredients for Granola bars can be easily found at home.
Ingredients: Oats, coconut, honey, peanut butter, vanilla extract and salt.
Method: Preheat oven to 325 degrees F (165 degrees C). Grease a 9-inch square baking dish and spread the oats and coconut evenly across a baking sheet. Toast oats and coconut in preheated oven until brown, about 10 minutes; transfer to a large mixing bowl. Mix honey, peanut butter, vanilla extract, and salt (a pinch) in a saucepan over medium-low heat. Cook and stir until smooth. Pour the honey mixture over the oats and coconut and stir to coat. Spread the mixture evenly into the prepared baking dish. Bake in preheated oven until it begins to dry. Keep it for 15 minutes for crunchy granola bars or less if you like them chewy. Cool completely before cutting.
Get the best of News18 delivered to your inbox - subscribe to News18 Daybreak. Follow News18.com on Twitter, Instagram, Facebook, Telegram, TikTok and on YouTube, and stay in the know with what's happening in the world around you – in real time.
| Edited by: Manila Venugopal
Read full article