GET Stock

Quotes


Hong Kong High: From Canton to New Delhi
The Hong Kong Club in Andaz hotel offers Cantonese cuisine from the streets of the Chinese city in a an eclectic dining format in Delhi.
All images courtesy: Hong Kong Club, Andaz, New Delhi
Falling in and out of love with each other is part of the human condition, with some prey to it more often than others (you know who you are). What about falling in love with a city though? And I don't mean a weird fetish. It was a few years ago -- while circumnavigating the twisted alleys and turns of sprawling markets still cacophonous with the cries of merchants and the sizzle of oil, and perfumed with the metal tang of woks over flames and the toothsome roasting of more meats than could be identified – that it happened again. It was nearly 4am in Hong Kong city and I was in love.
So when I got the chance to rekindle that old flame recently, I did so with nary a moment's reflection.
The Hong Kong Club is the Andaz hotel's glittering tribute to the city it's named for and the Cantonese cuisine that is served therein. China has nine distinct culinary regions and while perhaps Indians have favored Sichuan, sorry Schezwan, more in the past, whether due to its emphasis on chilies or just because it's fun and easy word to say (try wrapping your tongue around Uyghur), the Cantonese dining format is the one most familiar around the world.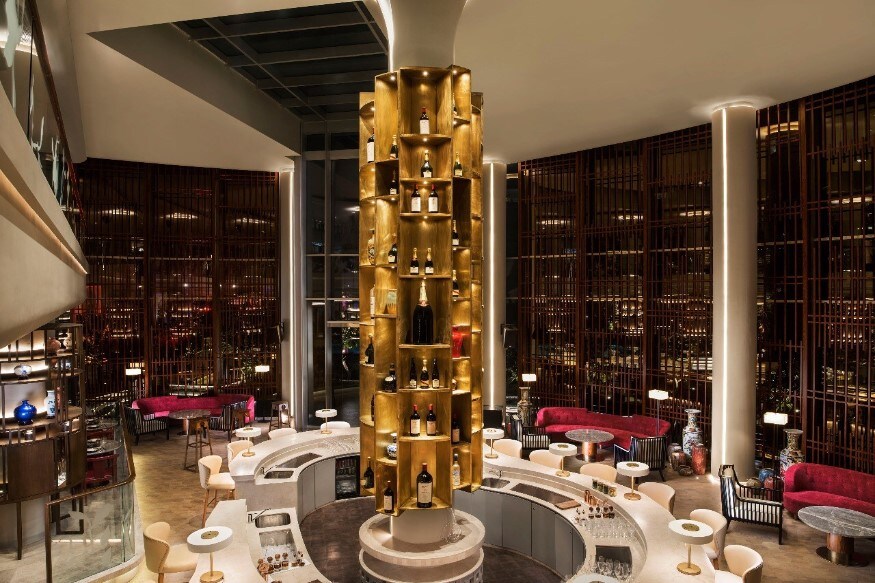 It's the Cantonese that introduced the concept of dim sum and tea houses, wherein many many many small courses, featuring dishes ranging from the dainty to the devastating, are punctuated by even more steaming cups of tea (preferably green or Jasmine). Tea and dim sum houses are particularly popular in Hong Kong, where they dominate all ends of the dining spectrum, from roadside eateries to fancy-schmancy high-end restaurants. With its glittering glass façade, mammoth island bar and spread over several levels, Hong Kong Club favors the latter type of establishment but its flavors are the same as you'd find in any restaurant in Hong Kong.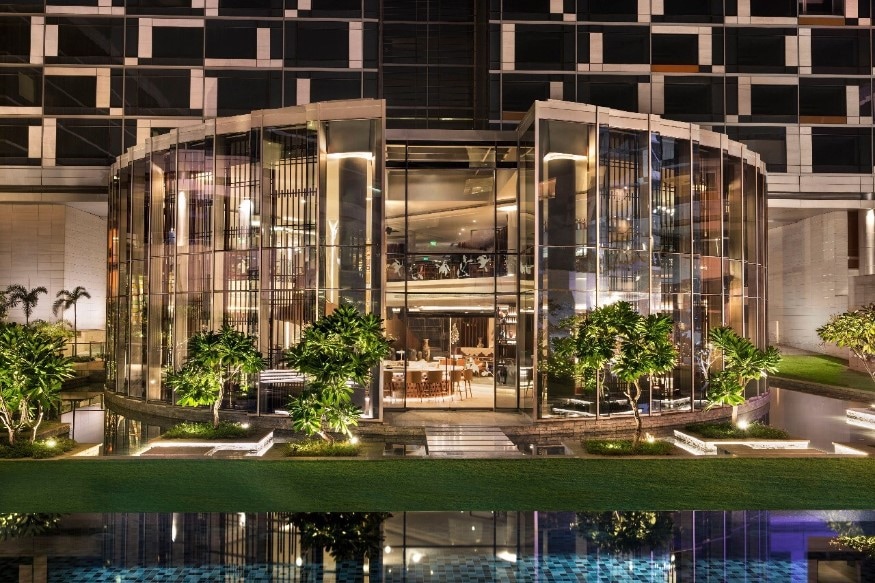 It would be folly to try and describe all the dishes on the menu or even the dishes we had. Much like the streets of Hong Kong it's a kaleidoscope of sights, smells, sounds, and most importantly flavors and textures. See, at least we managed to cover the traditional five senses. And speaking of tradition: yes, there are the crystal dumplings, gleaming opalescently, each piece a hoard of flavors; delicately steaming baos come stuffed with barbecued pork or a mélange of mushrooms; there's even chicken feet.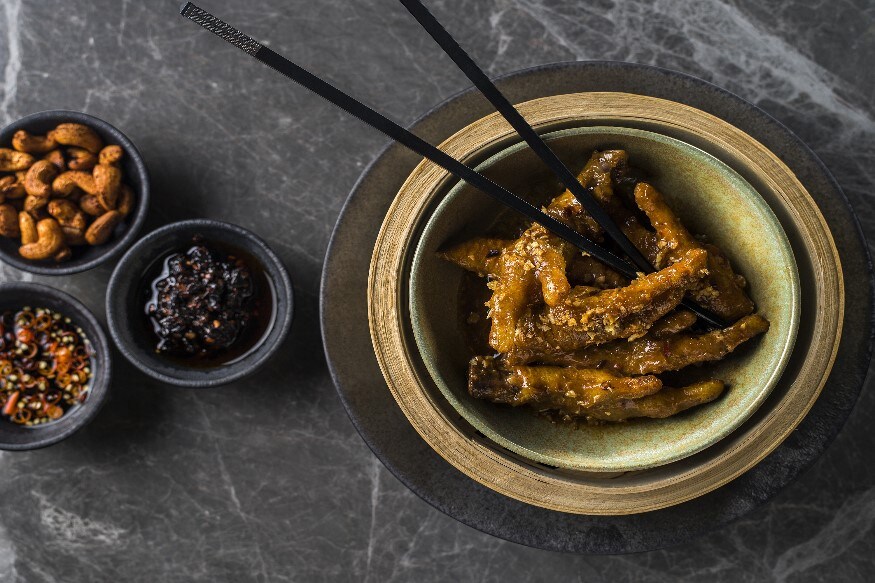 Pork belly, crackling on the outside and melt-in-the-mouth inside, spars with a traditional Cantonese chicken (skin and all) simmering in peach wine, while elsewhere crispy shreds of roasted duck rest supine of a bed of shallots and pomelo accompanied by a crunch of pine nuts. In case you were wondering, yes, there are vegetarian dishes as well, with the likes of lotus roots, endives, pickled tubers and greens, along with the rich man's French bean – asparagus, all present and accounted for.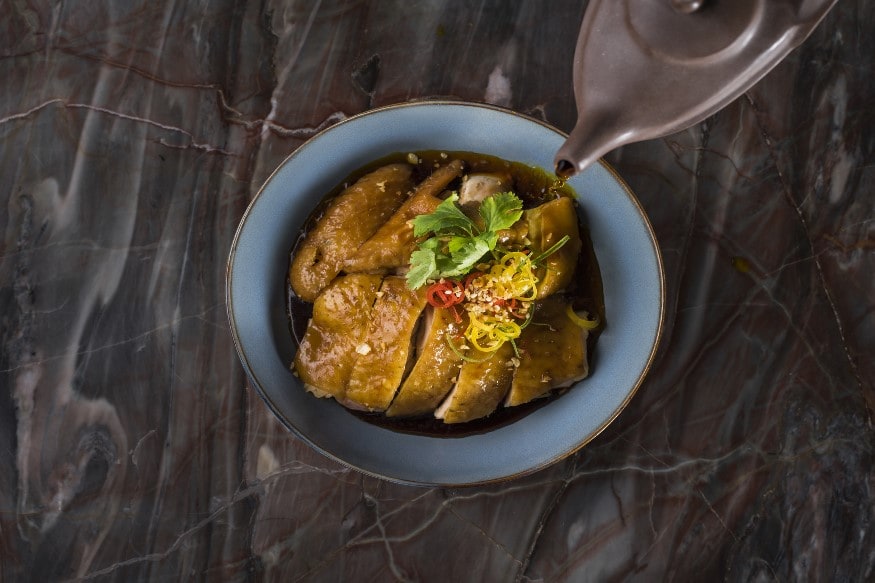 Each dish comes with its own distinct flavor but also meld into a delicious kedgeree as they begin to pile up. Thankfully there's always green tea at hand. Hard pressed to pick a favorite after so much browsing and sluicing, if we really had to narrow it down to a singular dish (how cruel you are, dear reader) it would have to be the cuttlefish salad: fresh as a sea breeze, it comes studded with bits of orange and sweet basil, rounded off with as-fresh pok choy. Think Fruit De Mer with an Oriental twist.
That's actually a pretty good way to think of Hong Kong as well.
Also Watch
Read full article