nda:
Needmore seats to Win

Needmore seats to Win
upa:
Peter the Great: The Tsar You'd Never Want to Say Cheers With
How about going back in time to have a drink with such a man who was anointed with the epithet, 'the Great'?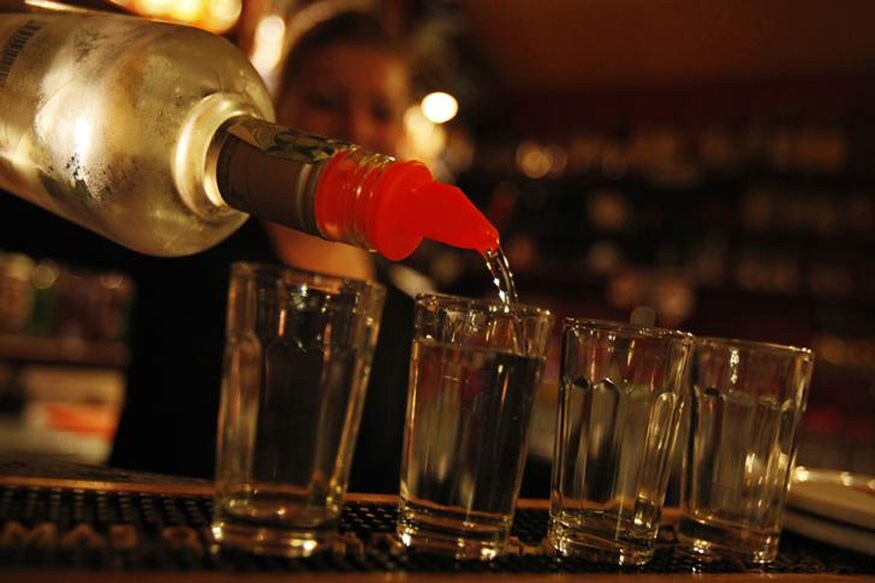 Picture for Representation.
Some of you, history buffs, might have heard about Peter the Great, the Tsar who expanded and modernised Russia in early 18th century. He founded St Petersburg. He gave boost to science, art and culture. You could go on eulogizing him for hours with all those magnificent feats he made in his lifetime.
How about going back in time to have a drink with such a man who was anointed with the epithet, 'the Great'?
Even from the age of 18, Peter was a notorious entertainer. He used to wander in the countryside with his friends - 100 to 200 party animals - collectively called, the Jolly Company. In the evening, they rapped at the doors of noblemen asking them for food, shelter and copious amount of drinks. What followed was a nightmare those noblemen would never forget in a lifetime.
Finally, the Jolly Company thought they had enough wandering and decided to settle down in Moscow. The Tsar built a mansion for his friend, Franz Lefort, with a banquet hall which could accommodate a thousand people. And Jolly Company was renamed 'The All Joking, All-Drunken Synod of Fools and Jesters.'
This is where we are asked to arrive. Read your invitation again. The letter says, 'you'll be royally entertained' (Many poor and innocent vodka-thirsty people fell for that in those days).
Tsar's drunken sessions were replete with buffoonery and masquerades. The members of the synod made a mockery out of the Roman Church by anointing a pope before the party began. Instead of Holy water, vodka was used in mock baptisms. Even mock weddings were conducted. Booze always incited their imagination to come with ingenious ways to insult the belief. No wonder Peter was called the Anti Christ behind his back.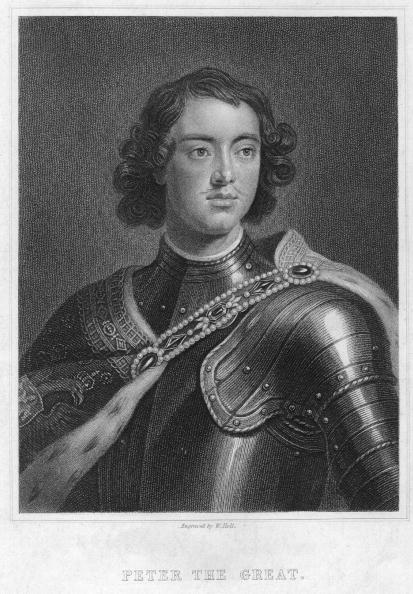 Civilized drinking never found a seat inside such communions. So, make sure, you drink till you drop dead or unconscious.
Peter, being the Great, was no mere preacher, he led from the front by first emptying his Great Eagle Cup measuring 1.25 litres of vodka in a single gulp.
Now it is your turn, receive the cup, match him, and prove your loyalty!
History has left us testimonies from a party of guests who visited Peter during one of his carousel sessions. They were relieved for a moment when the Tsar spared them from emptying the notorious Cup, they had heard a lot about.
Peter smiled, for he had other plans.
Instead of vodka the visitors must chop down clumps of trees on a path that led to the seashore. No big deal, the poor men thought. With the work finished, they came back to the court, and saw with gaped mouths what was waiting for them - pots and pots of vodka.
Peter was working up their appetite for a very long evening.
With no other choice, they emptied the pots one by one until they dropped to the floor hardly knowing it was a brief interval. Hardly an hour passed before the guests were shaken up from their slumber and hauled out to try if they could be stuffed with more vodka. The binge lasted all night.
Around four O' clock in the morning the poor men crammed up to their throat with vodka virtually crawled back to their homes. But they didn't know the party was not finished. In the morning they were called back once again to the party house to be treated with breakfast.
No tea or coffee, no other food, only vodka, again!
Their subsequent flight to the nearby island would not have put any dampener on Peter had it not been for some illness that caught the tsar. The indisposition finally distracted Peter from his playthings.
Now tell me. Do you really carry that fancy of going back to meet people over a drink, to know, with what stuff, greatness is made of?
(Manu Remakant is a freelance writer who also runs a video blog - A Cup of Kavitha - introducing world poetry to Malayalees. Views expressed here are personal)
(Get detailed and live results of each and every seat in the Lok Sabha elections and state Assembly elections in Andhra Pradesh, Odisha, Arunachal Pradesh and Sikkim to know which candidate/party is leading or trailing and to know who has won and who has lost and by what margin. Our one-of-its-kind Election Analytics Centre lets you don a psephologist's hat and turn into an election expert. Know interesting facts and trivia about the elections and see our informative graphics. Elections = News18)
| Edited by: Swati Sharma
Read full article
Countdown To
Elections Results
To Assembly Elections 2018 Results