GET Stock

Quotes


South American Food Finds a Place at The Table in Delhi
The recently opened Nueva introduces South American cuisine to the Capital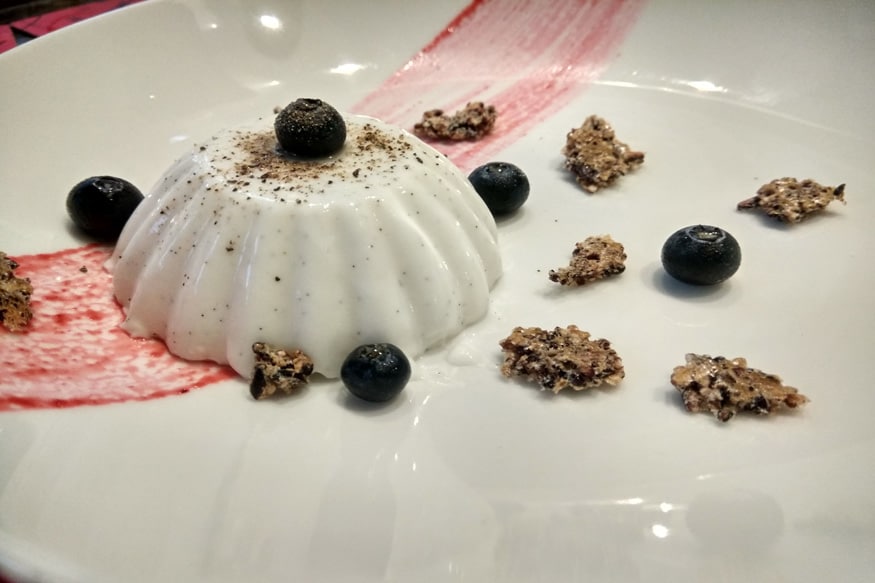 The yoghurt and coconut panna cotta at Nueva (Picture credit: Shantanu David)
South America - the name of the continent conjures up images of the Amazon River, the lush vegetation surrounding it and other Discovery channel stock footage. That apart, it's the America no one knows about, as opposed to the other America which the world has such a tumultuous affair with. Still, the recently opened Nueva offers Delhi at least a taste of the region, sans the enormous spiders and Brazil's carnivale.
Run by Chef Michael Swamy, Nueva is among that new category of eateries transforming our taste buds: the chef driven restaurant. This means, thankfully, no pandering to the masses and no butter chicken. No, not even as a pasta. Instead the menu at Nueva coasts around South America, picking up dishes from a couple of countries at a time, which it will gradually change as it circumnavigates the continent. Currently docked between Chile and Peru, expect a menu featuring ceviche, a variety of tapas and other regional fare which will change with season.
In the case of ceviche, the Peruvian, or rather South American, dish refined by old-world Japanese traders, featuring prawn comes dressed in a simple citrine dressing, its raw character, or doneness if you will, ornamented with the addition of some seasonal fruit and 'pyaaz lachcha' (onion rings). While this is not strictly the original ceviche it should also be noted that we live in a place where diners may just send back sushi because the fish seems underdone. Notwithstanding, the ceviche at Nueva is a hit, a palpable hit, with flavours that are strong but not dominating. Another dish, artichoke hearts stuffed and served in French brioche tartlets is similarly impactful but unassuming. The menu at Nueva seems to showcase South America's palate rather than force it down your gullet, willing to imbibe it with an Indian accent if that helps the food go down easier.
Similarly, a stew of Lamb Osso Buco stands in place of the New Zealand lamb chop so beloved of our eateries. Comprising locally-sourced lamb shanks run through with marrow (yes, they have a marrow spoon), the dish is accompanied by a zingy cilantro sauce which becomes almost redundant in the face, er, knees of the succulence of the lamb.
Dessert here tips its hat to the Italians at the moment, with items like a decadent Tiramisu and the more fitness-friendly Yoghurt Coconut Panna Cotta. Just try not to make a Messi.
Also Watch
Read full article