GET Stock

Quotes


Teen Chef Flynn McGarry To Open Restaurant in New York
In the food world, McGarry has been making waves as a precocious culinary whiz kid since the age of 12.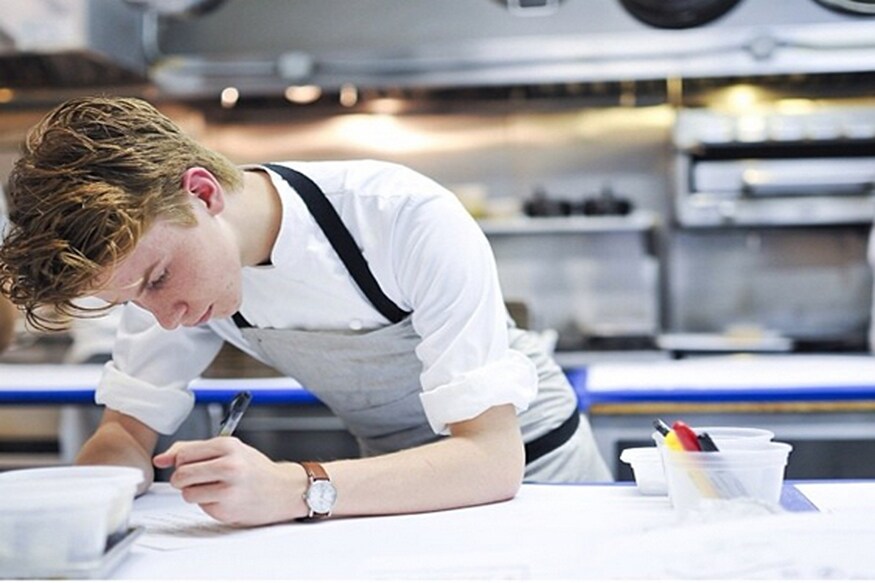 Chef Flynn McGarry (Image courtesy: AFP Relaxnews)
Child prodigy Flynn McGarry, who has cooked in some of the world's most prestigious restaurants including New York's Eleven Madison Park and Chicago's Alinea, is set to open his own permanent restaurant at the ripe old age of 19. McGarry, who has graced the cover of the
New York Times Magazine
and is also the subject of a documentary that debuts at the Sundance Film Festival this week, is getting ready to open his first permanent eatery in New York.
Called Gem, the restaurant will open in the city's Lower East Side and offer two different experiences: one an all-day coffee, tea, pastry and snack café, the other, a formal dining room that will serve 12-15-course dinner parties inspired by his original pop-up series.
In the food world, McGarry has been making waves as a precocious culinary whiz kid. At the age of 12, he began hosting a fine dining supper club called Eureka from his mother's dining room in San Fernando Valley California. At the age of 16, he moved the series to New York where he cooked 14-course meals, three nights a week for the city's socialite elite. On the menu: seawater-brined sea urchin with carrot cremeux and coffee-pickled carrots, and home-made crackers topped with foie gras terrine and sour cherry compote. That last was McGarry's playful riff on the kiddie snack, peanut butter Ritz cracker sandwiches.
Meanwhile, at Gem, the Living Room will be open daily for coffee, tea, pastries and snacks and is pitched as McGarry's idea of a neighborhood coffee shop. But The Dining Room will be the restaurant's main stage, where the young chef will flex his precocious, culinary prowess, and host a dinner not unlike the ones he hosted out of his own home when he was "young."
Taking cues from some of the most avant-garde restaurateurs and chefs in the industry, the dining experience is a mobile one. Upon arrival, guests are ushered in the living room, where they nibble on snacks and champagne. The next course is served in the kitchen, where they'll meet their young chef and the rest of the kitchen staff. The remainder of the evening is a seated menu comprised of both small and family-style dishes and desserts. The Dining Room will have two seatings a night, of 16 guests.
The dinner is priced at US $155 and a wine pairing is available for an additional $100. Reservations are being accepted for Feb. 27 onward. Meanwhile, in
Chef Flynn
, director Cameron Yates chronicles the young man's uncommon interest and talent in haute cuisine. The documentary makes its world premiere at the Sundance Film Festival Jan. 23.
Also Watch
Read full article