THE TIPPLING POINT | When an Orphan & Black Slave Got Together to Create Masterpiece Called 'Jack Daniels No. 7'
While Nearis Green made whiskey in the new still, Jack Daniels travelled far and wide to sell the products. The whiskey Jack Daniels grew in popularity and won the gold medal for finest whiskey at the St. Louis World's Fair in 1904.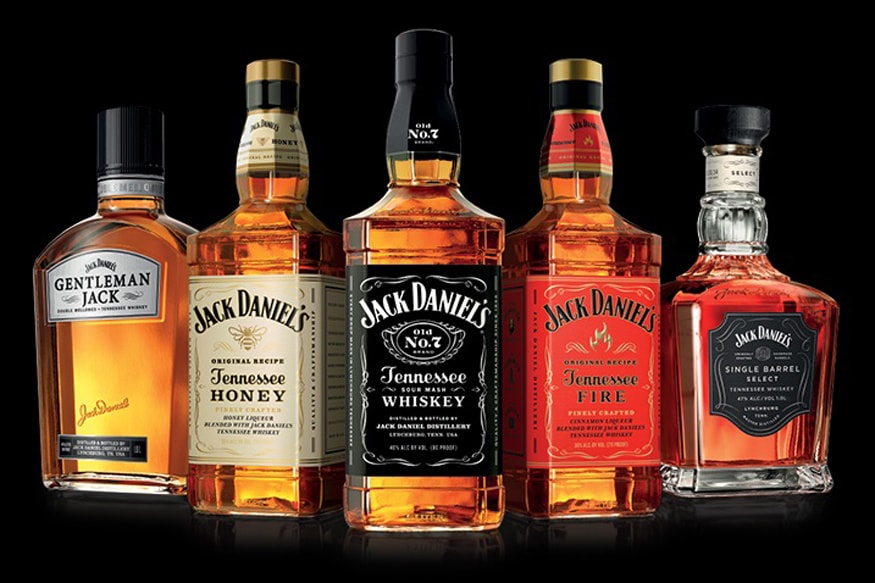 Picture credit: store.jackdaniels.co.uk
No question whether you've heard of Jack Daniel's No 7 whiskey. But how many of you know an orphan boy created it? How many of you know a black slave, whose contribution was later scored off from all records for decades, first distilled it? And what do you know about that No 7, prominently displayed on the bottle? Here's the long story short.
Jack Daniel, born around 1850 as the 10th child of his parents, soon lost his mother due to childbirth complications. His father remarried. But he too died when poor Jack was only 12 years old. As his brothers went off to join the army, sisters were married off and his stepmother now looking for remarriage, the boy had no other way but to leave his house at the age of 15.
Dan Call, a local preacher and moonshine maker, took in Jack. Dan's distillery was comparatively smaller when put against those ran by people around him who also got farmlands like him.
When he felt that the new boy at home showed a keen interest in whiskey, Dan decided to teach Jack a lesson, a very important one. Dan Call had one trump card up his sleeve. The family had a few black slaves who refused to leave even when they attained freedom after the civil war. One, Nearis Green, who served as the master distiller of Dan's still, now was assigned another task - to tutor the young boy, Jack Daniel on the fundamentals of distillation.
Meanwhile, Daniel sold off the property he inherited from his father and purchased a hollow land at the base of a limestone cliff in Lynchburg. He started a large distillery with mentor Dan as his partner. Limestone-filtered water is considered a superior ingredient in good whiskeys, and the new distillery had good access to it. No question about the master distiller for the new product. While Nearis Green made whiskey in the new still, Jack Daniels travelled far and wide to sell the products.
His No 7 whiskey, named after his first registered distillery number was poised to undergo a change when government reorganised the revenue district and slapped a new number on the distillery. But Daniel could not afford a renaming of his whiskey as many customers had by now associated its superior taste with its number. You can't change horses mid ride. Daniel found a solution by renaming his whiskey, 'Old No. 7'. Well, that worked. He also chose a square shaped bottle for his new whiskey, which he thought, would stand for fairness and dignity.
The whiskey Jack Daniel's grew in popularity and won the gold medal for finest whiskey at the St. Louis World's Fair in 1904. But tough times were ahead.
When the temperance movement gained strength in the US, Daniel by now was already weak in health. He entrusted the production of the whiskey to two of his nephews, Lem Motlow and Dick Daniel in 1907, besides hiring the children of the Negris, his old master distiller.
He now wanted to distance himself from the whiskey world, but sadly could not live so for long.
Poor old Jack Daniel, the legend who started his life as an orphan, soon met a painful death when one day as he came to his office and found he had forgotten the combination to open his safe. Frustrated, he kicked the iron safe hard and got his foot wounded. The wound soon went septic according to a few accounts and he finally gave in (the iron safe is a show piece in the distillery now) to it.
When dry days hit the US, Jack Daniel's Tennessee whiskey too had to remain underground. After 1933, when prohibition was finally repealed, the whiskey once again came back to the market though not hurriedly. After the death of Lem Motlow, Daniel's nephew, the distillery was left to his children who promptly sold it to Brown-Forman in 1956.
The new company took the best marketing strategy. They embraced the story of Jack Daniel and now Green (that part of the story lay hidden for many decades for obvious reasons).
The success saga of Jack Daniel's Old No. 7, Tennessee whiskey still continues.
(Manu Remakant is a freelance writer who also runs a video blog - A Cup of Kavitha - introducing world poetry to Malayalees. Views expressed here are personal)
Read full article
Countdown To
Elections Results
To Assembly Elections 2018 Results