These Are the Best Italian Restaurants Outside of Italy
Italy's most influential food guide found the best Italian restaurants outside their country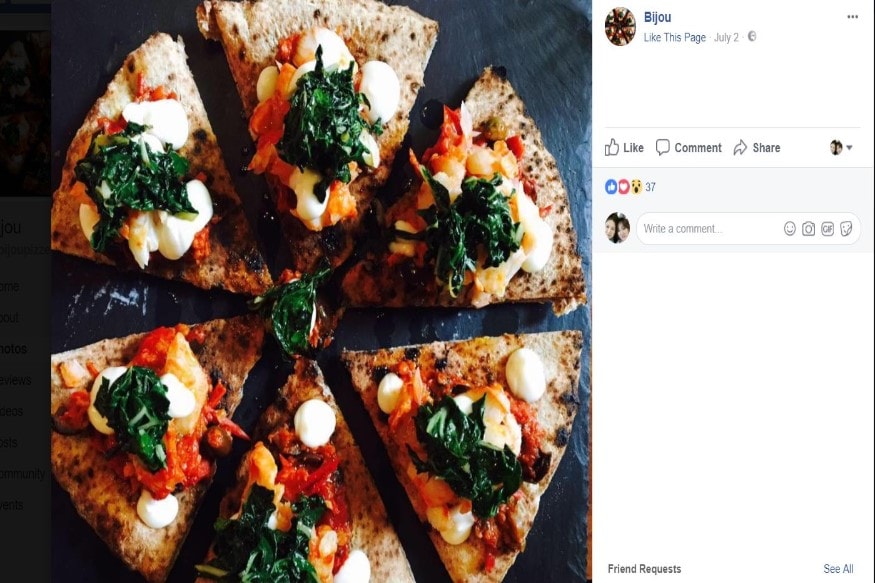 Bijou Pizza, Paris (Image courtesy: AFP Relaxnews)
After a year of dining at Italian restaurants around the world, editors of an influential food guide in Italy have proclaimed that Copenhagen is home to the best Italian restaurant outside their country and that Paris serves the best pizza.
In Gambero Rosso's round-up of the Top Italian Restaurants 2017, Era Ora in Copenhagen was given the highest honor for offering "the most complete culinary experience."
Along with a menu that delivers "extraordinarily precise" flavors thanks to a respect for tradition and the use of superb ingredients, the restaurant offers a staggering wine list that features 80,000 bottles, all from Italy, editors note.
The dinner menu features dishes like tortiglioni pasta made with chicory and lentils and Ligurian-style rabbit served with turnip and honey. The awards were created to mark Gambero Rosso's first international restaurant guide launched in English and Italian this month.
Meanwhile, the best pizzeria outside Italy is said to be found in Paris's Montmartre neighborhood, not far from the Sacre-Coeur Basilica. At Gennaro Nasti's pizza restaurant Bijou, pizza is elevated to a gourmet experience with premium ingredients like melty Stracciatella, Parma ham, eggplant purée, and basil grown in Italy.
So far, the "Top Italian Restaurants" guide includes the best dining destinations in cities like Toronto, Seoul, Tokyo, Sao Paulo, San Francisco, Moscow, Sydney and London.
Other big winners include Alessandro Cozzolino, who was named chef of the year for his work at Ristorante Grissini at the Grand Hyatt Hotel in Hong Kong and Rigo restaurant in London, which was named the opening of the year.
Read full article